Health care for women who are preparing for pregnancy can be done in many ways, especially taking vitamins to strengthen the body.
Because good preparation means that you are well prepared for having children in the future.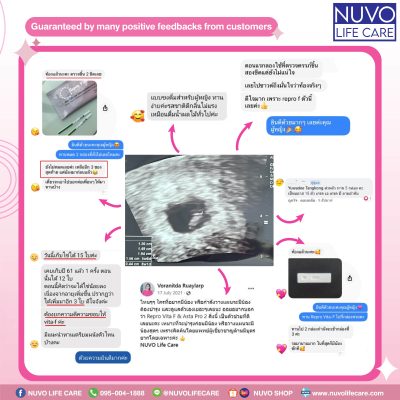 We recommend taking Repro Vita-F, an egg nourishing vitamin for women from Nuvo Life Care that collects all essential ingredients for nourishment in one sachet. Easy to take, just tear, shake and drink. For anyone who wants to have children, you must try it.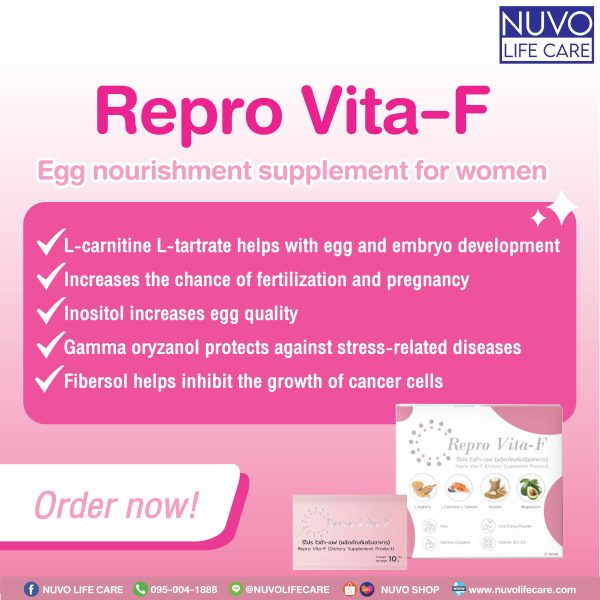 L-carnitine L-tartrate helps with egg and embryo development

Increases the chance of fertilization and pregnancy

Inositol increases egg quality

Gamma oryzanol protects against stress-related diseases

Fibersol helps inhibit the growth of cancer cells
A quality product guaranteed by many good reviews from customers. Order now!!
Food that nourishes women who want to have children | uterus nourishingnourishing natural pregnant eggs | Uterine tonic, infertility | nourish the uterine wall | infertility drug | prenatal | vitamins | pre-pregnancy medication | Prenatal Supplements food before pregnancy | nourishing food before pregnancy | nourish beautiful eggs | | pregnancy preparation vitamins | medication before pregnancy | Supplements to prepare for pregnancy