For the steps of treatment, it is a heart wrenching time for both new fathers and mothers who want to have a baby. Some succeed, some don't. Some couples get pregnant at the first time they try IVF. But how many treatment cycles and how long time should you decide to give up?
The answer is that IVF can be done repeatedly as desired. Before trying it again, you will probably have to rest your mind and nourish the body to be strong.
Or, you can choose to nourish your body with some good products offered by Nuvo Life Care, supplements for men and women to take for nourishment when preparing for pregnancy.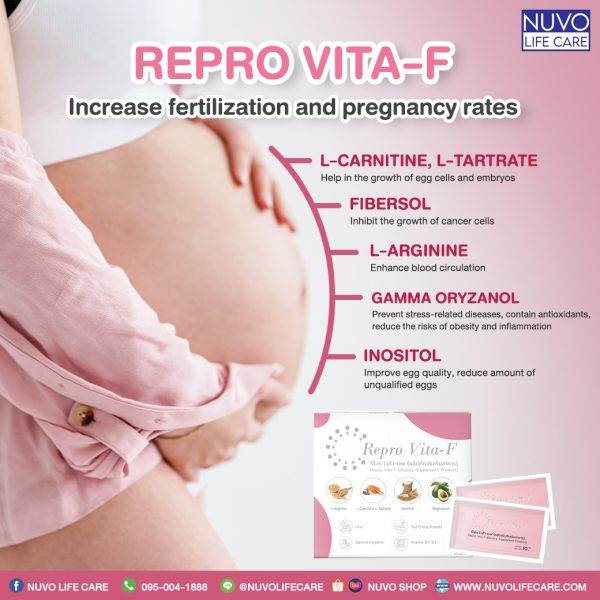 Repro Vita-F

, an egg nourishing supplement for women

that contains essential ingredients for nourishment in one sachet. There is no need to take many tablets to get complete nutrition. There are also over 22 carefully selected ingredients that help with egg quality and women's overall health to prepare for an effective pregnancy.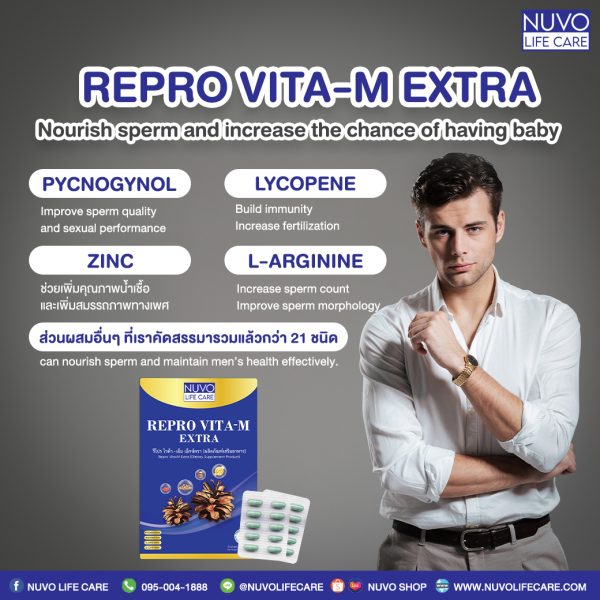 Repro Vita-M Extra

, a supplement that helps increase the quality of sperm

. It is suitable for men who have a low sperm count or have problems with sperm. And people who are undergoing treatment for infertility can also take it. There are also other 21 ingredients that help nourish sperm and maintain the health of the male body effectively.

You can also take it along with our

Calcium Jelly, Vita F Jelly, and Asta Pro Plus

for better effectiveness as well.
male enhancement supplements | food for men | sperm enhancement pills | Sperm Supplements | zinc supplements | food to increase sperm count | infertility drug | prenatal | vitamins | pre-pregnancy medication | Prenatal Supplements | pregnancy preparation vitamins | medication before pregnancy | Supplements to prepare for pregnancy