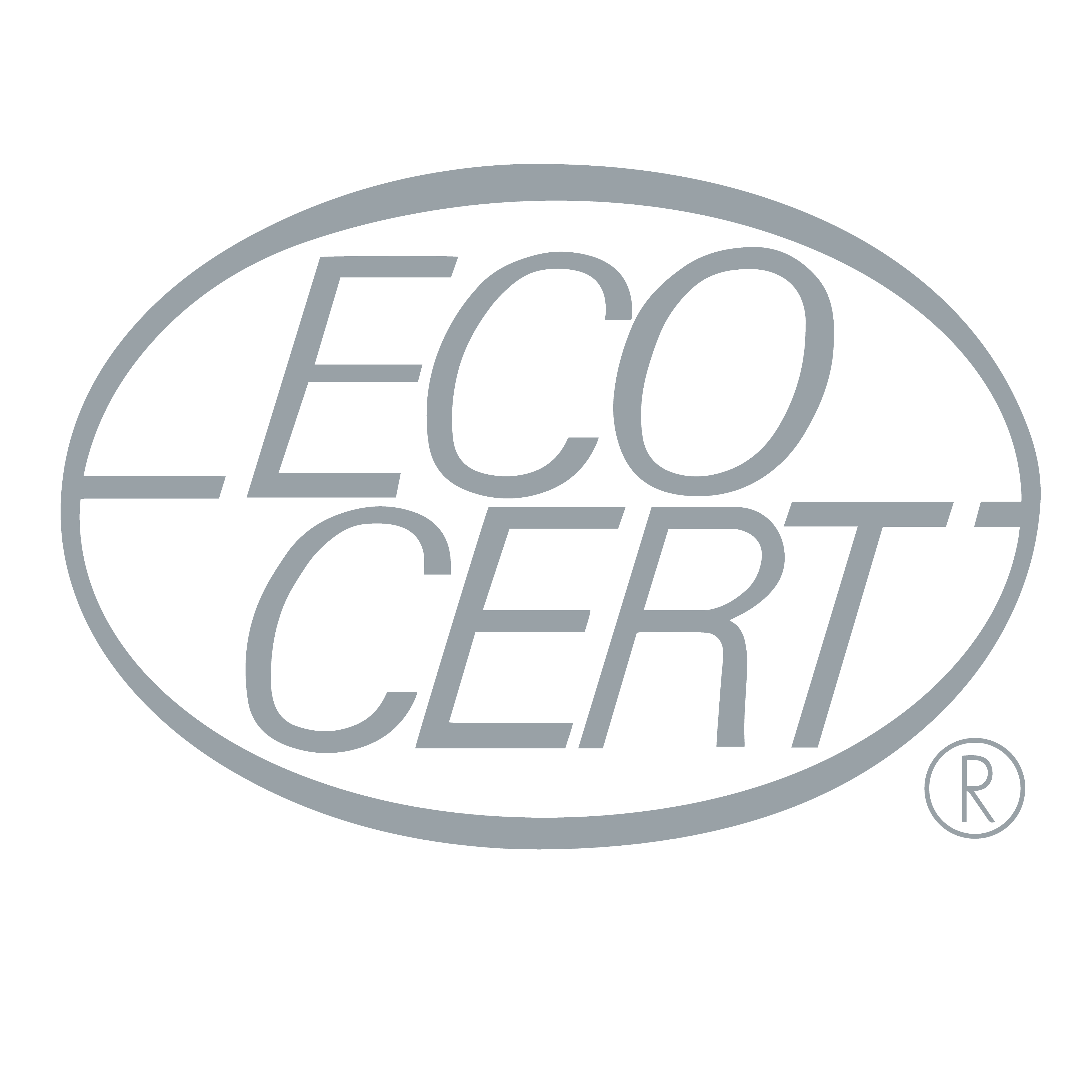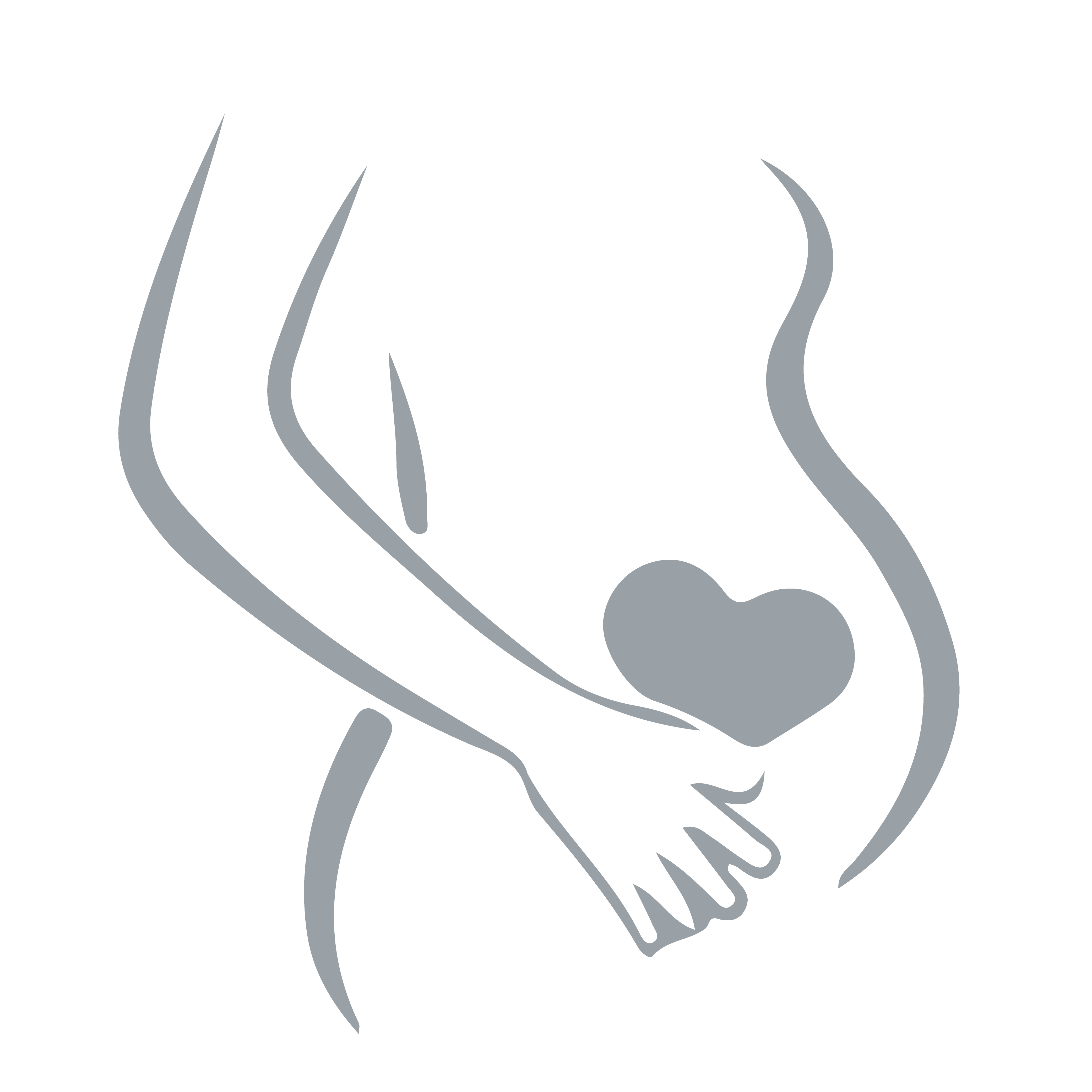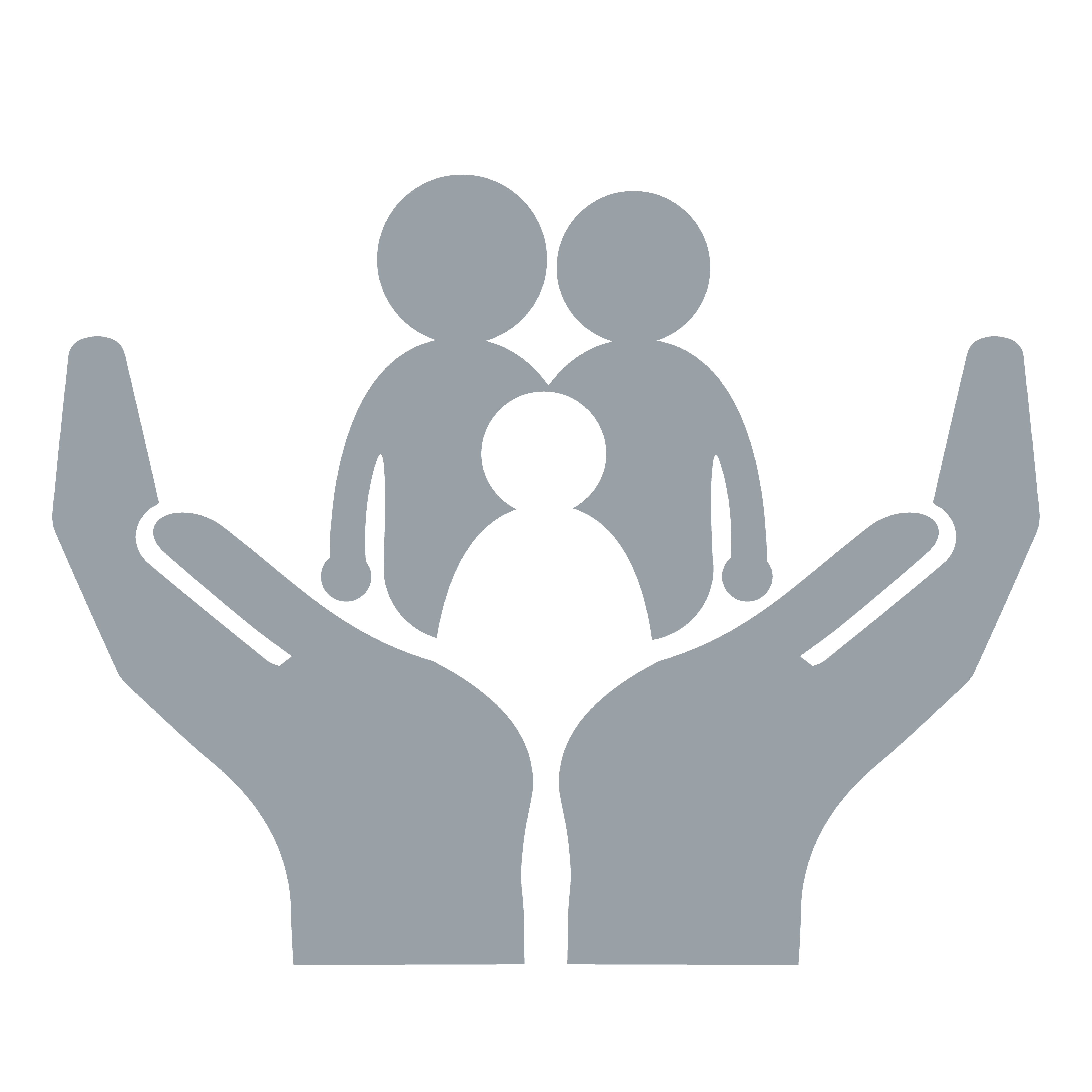 Natural Active Ingredient
Biotin Conditioner for pregnant women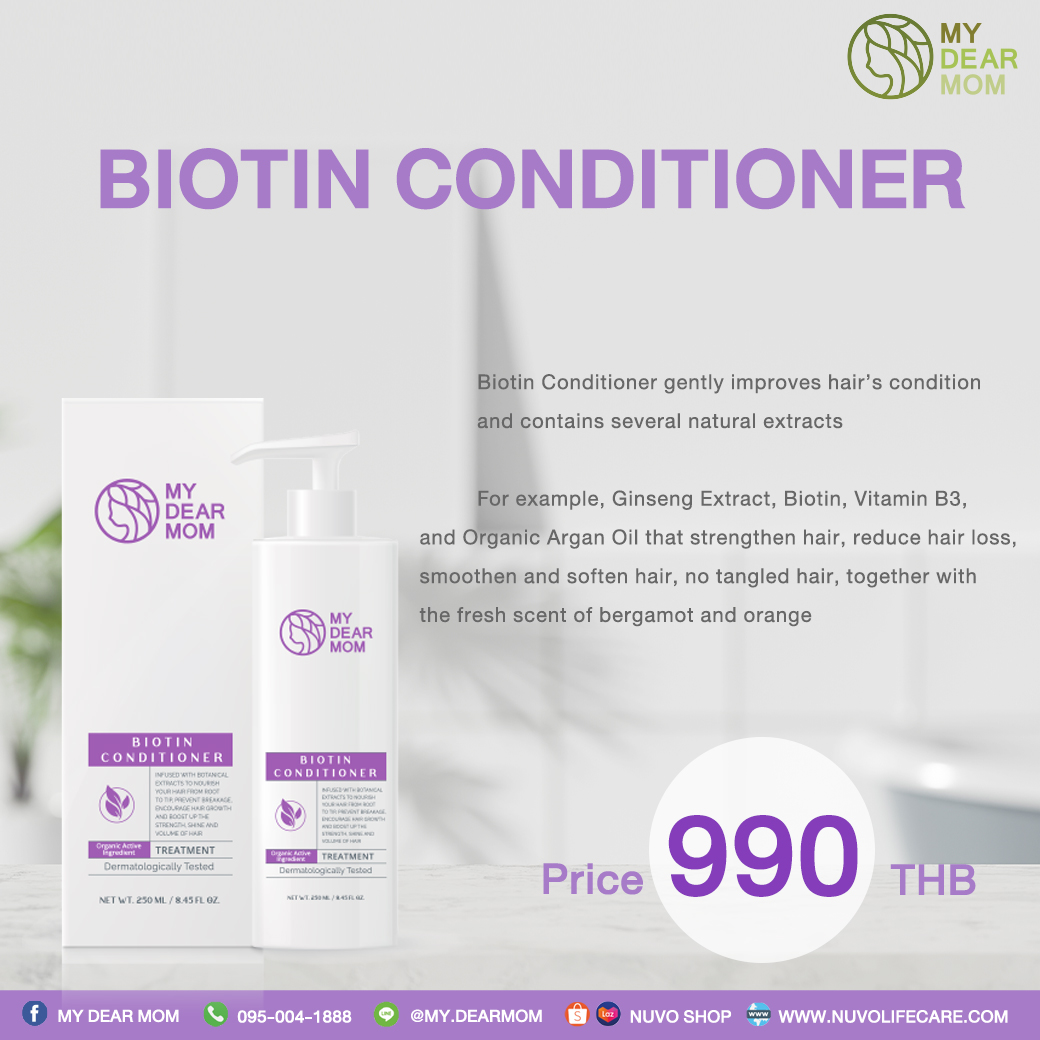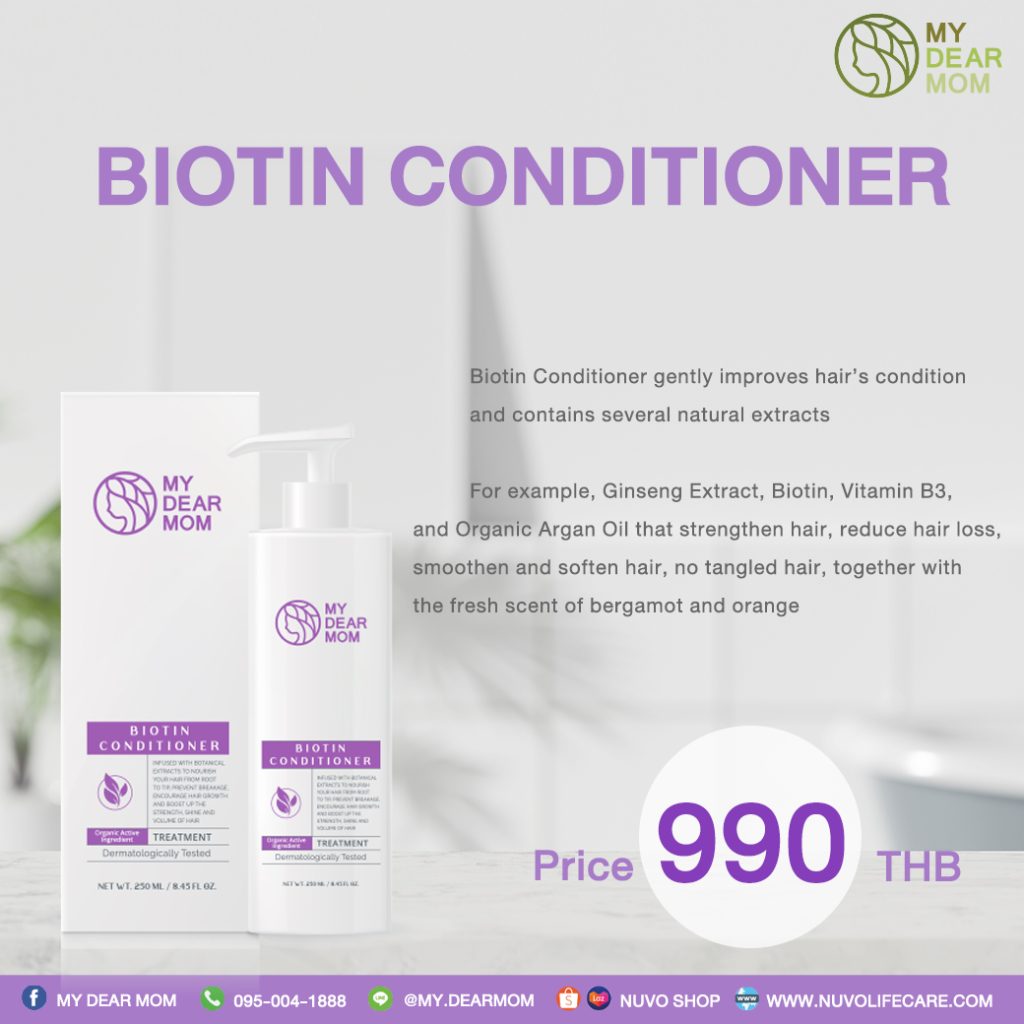 Biotin conditioner organic haircare
Biotin Conditioner helps balance hair condition gently by natural extracts such as Ginseng Extract, Biotin, Vitamin B3, Organic Argan Oil.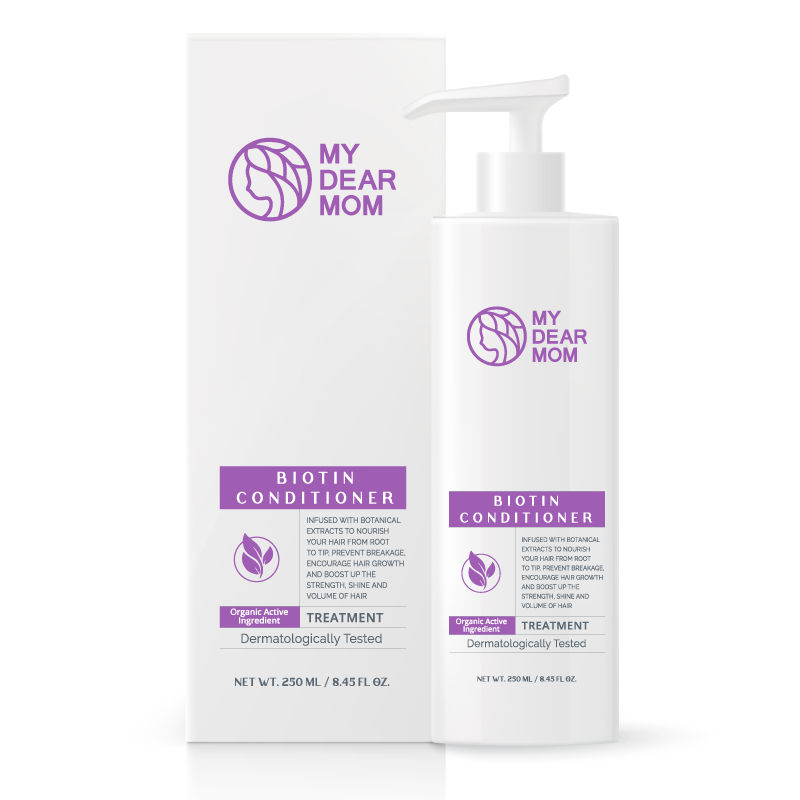 Organic Active Ingredient
My Dear Mom Biotin Conditioner

Net weight 250 Milliliters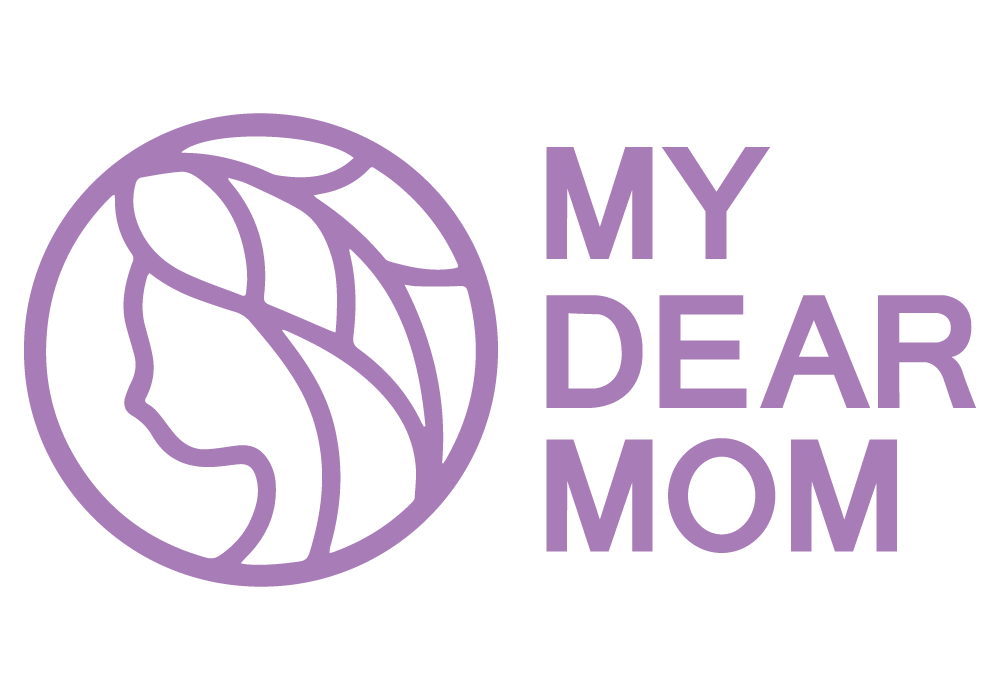 Biotin conditioner helps balance hair condition gently with no residue and safe for use. It contains various essential natural ingredients.
It helps reduce hair fall, strengthen your hair, create strong hair that are easy to style, reduce irritation and has a fresh bergamot and orange fragrance.
No residue, Non- chemical
Suitable for all hair types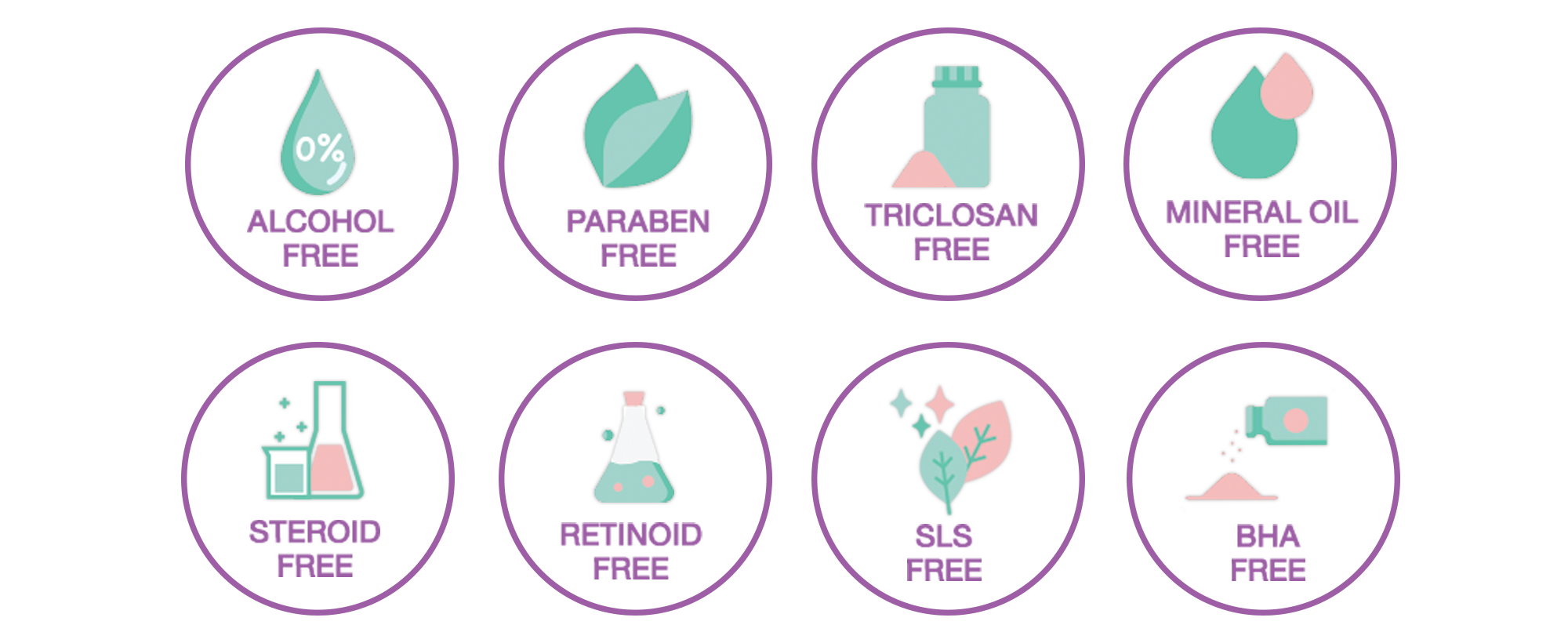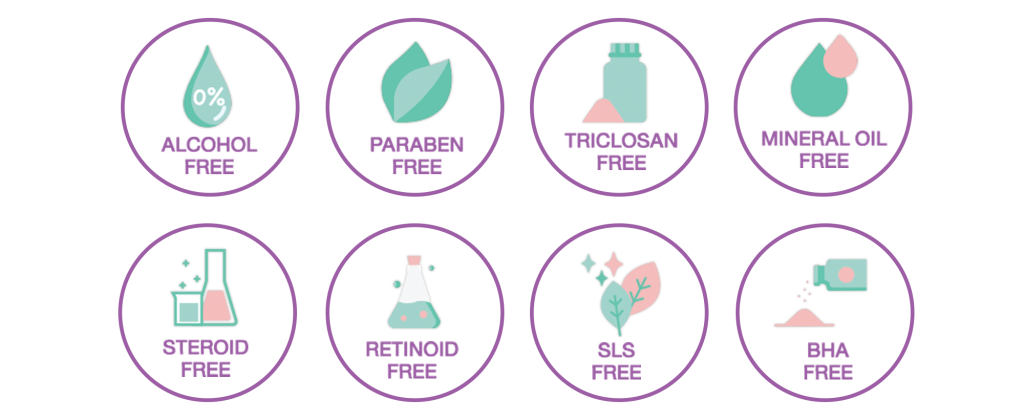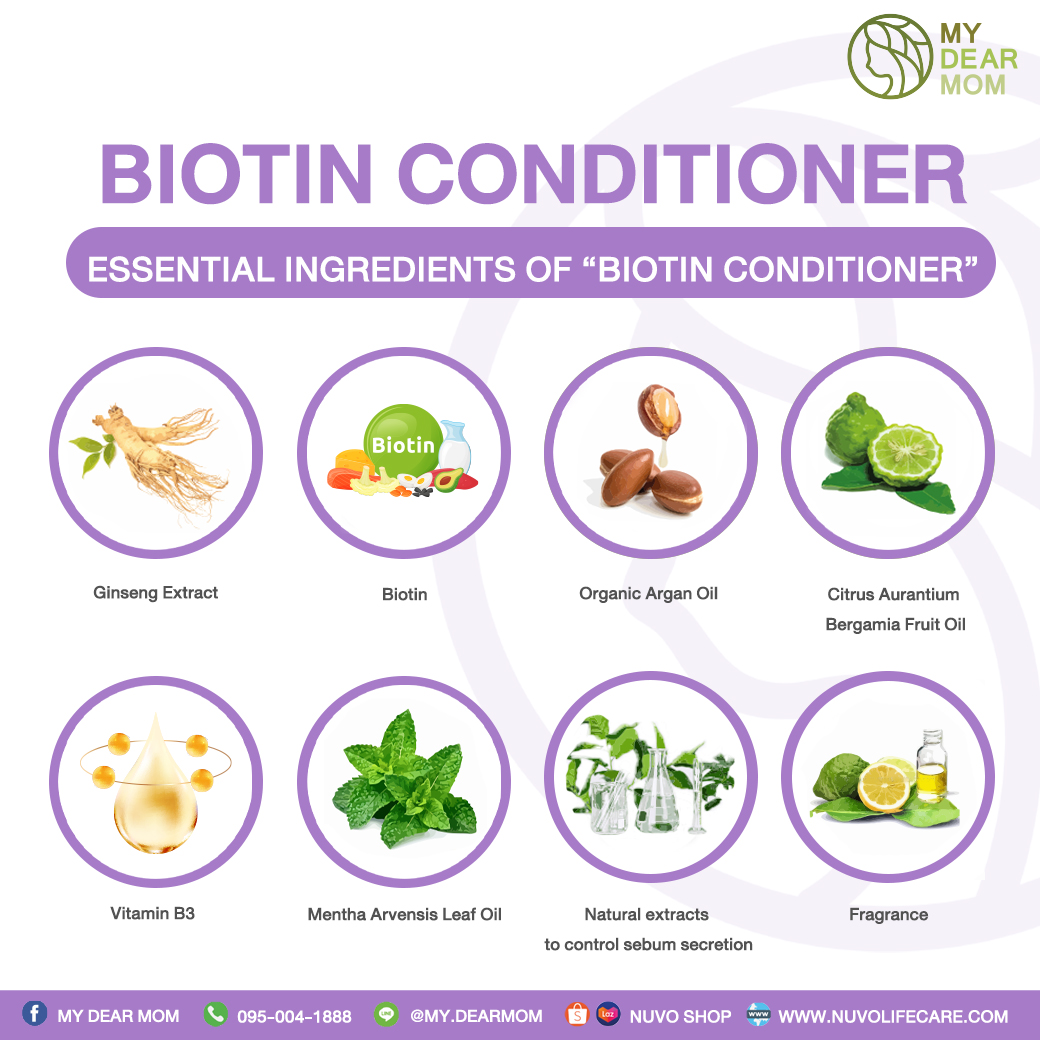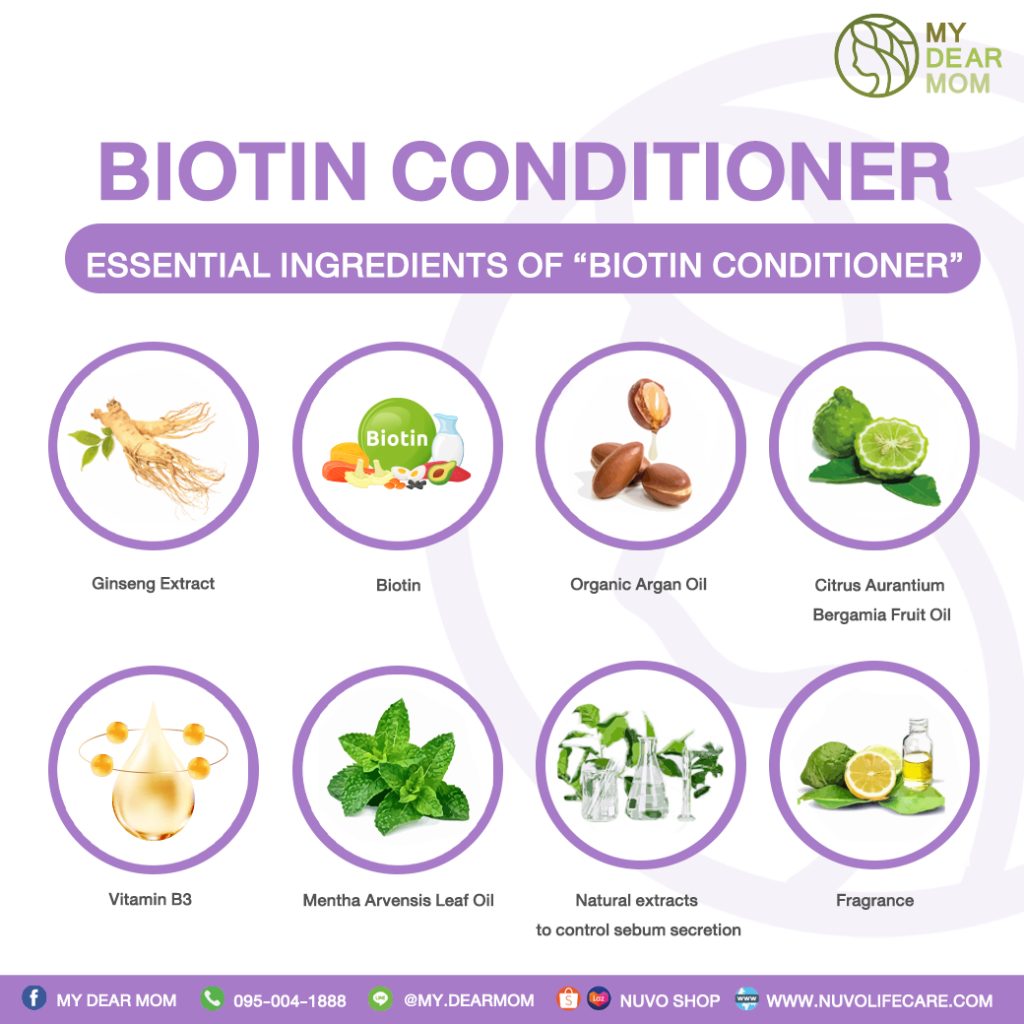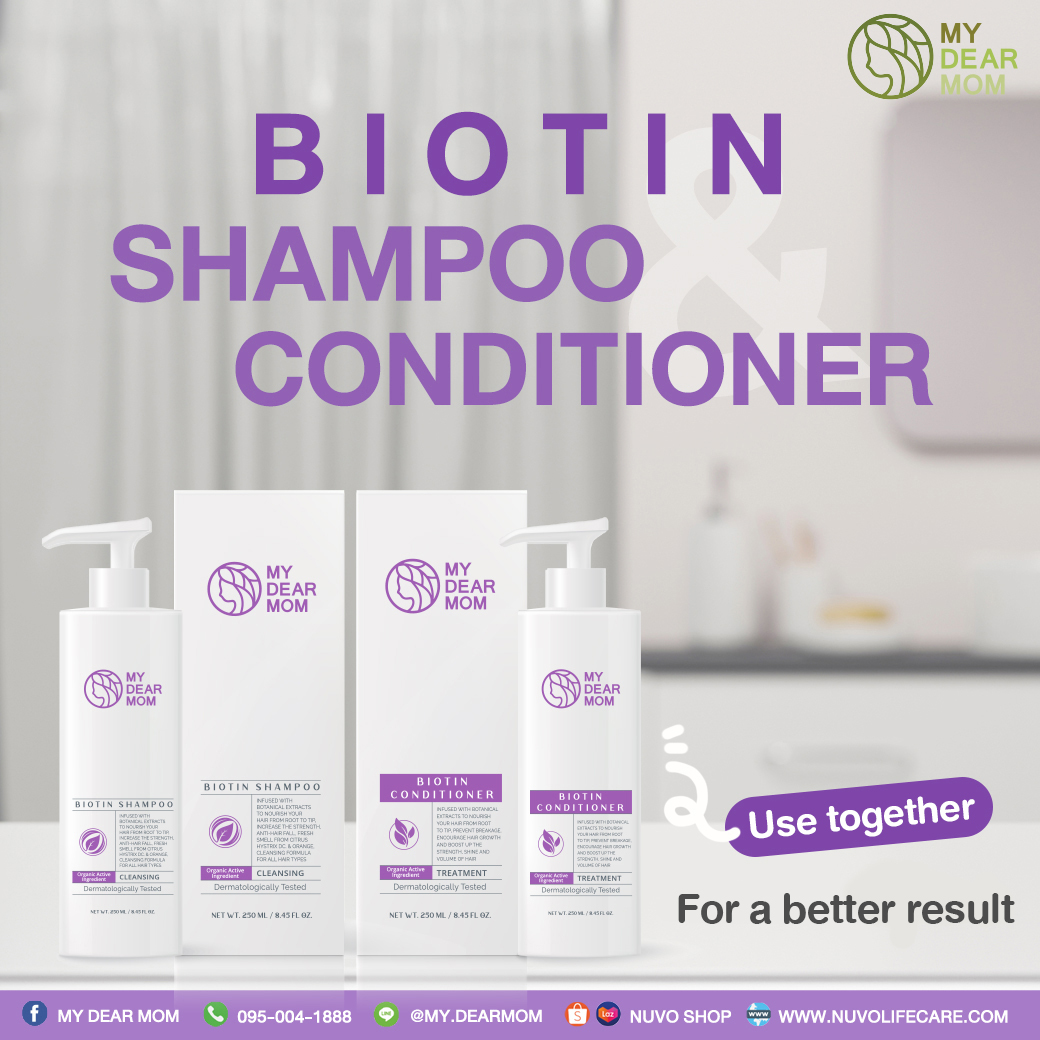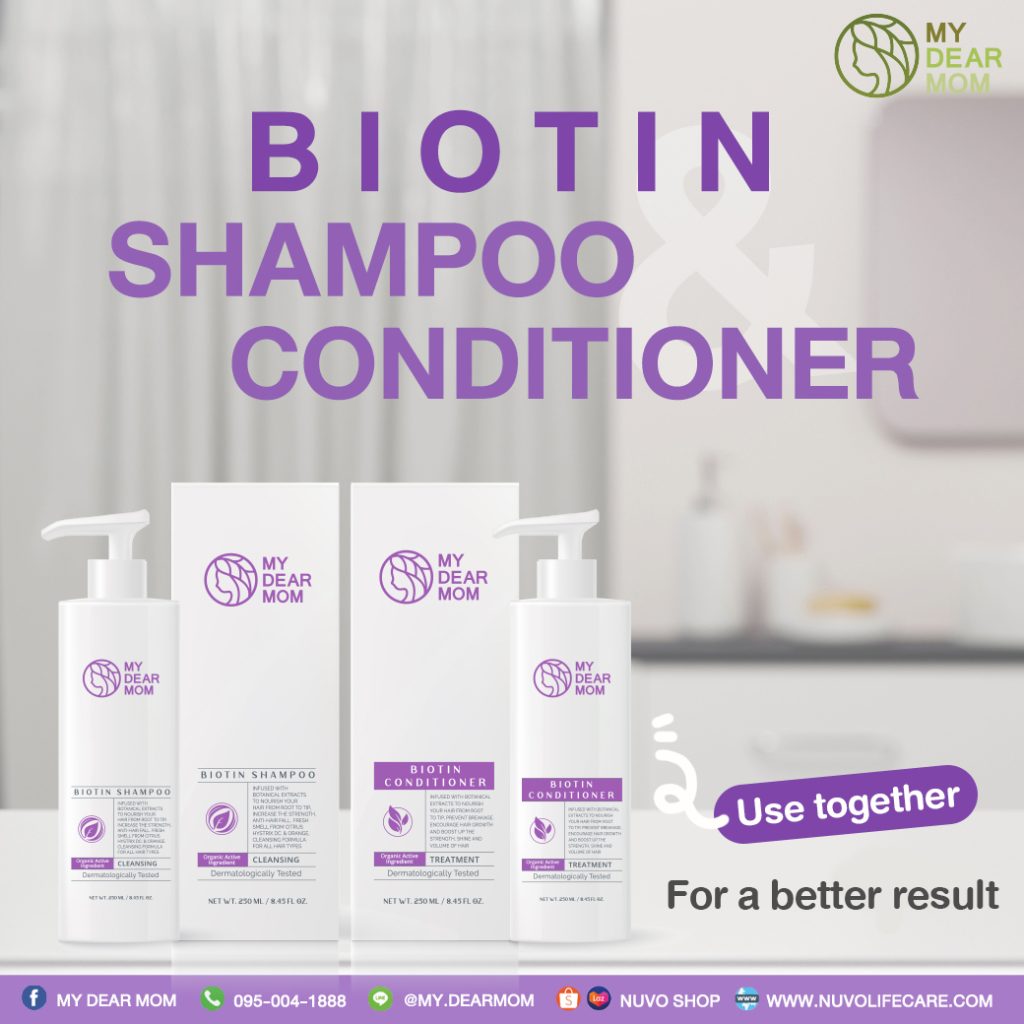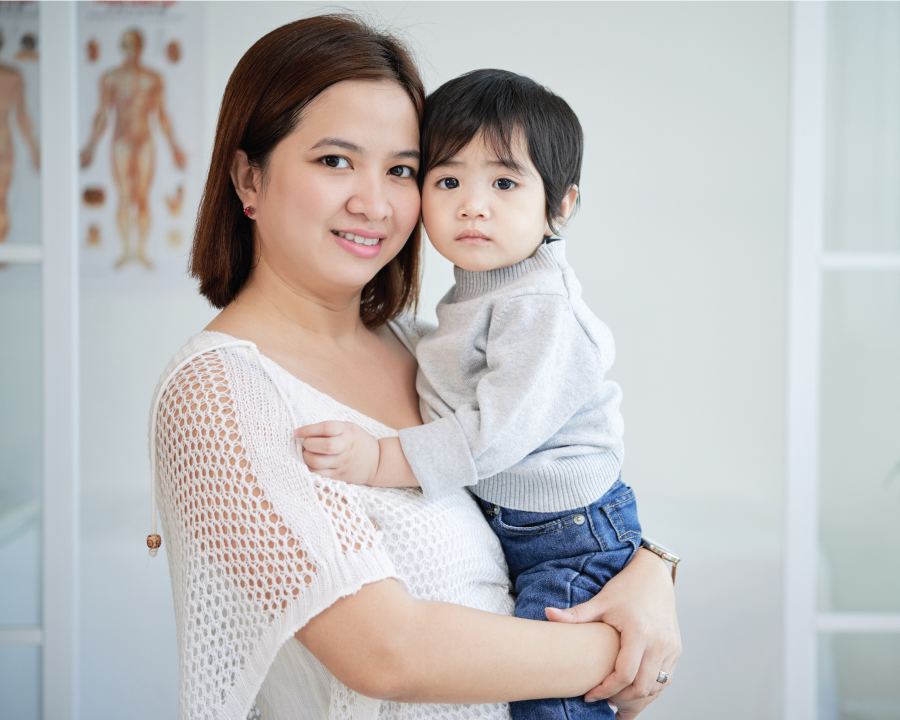 ? All hair types
? Pregnant women and breastfeeding mothers
? Kids and people with sensitive skin
? Those with hair fall or fragile hair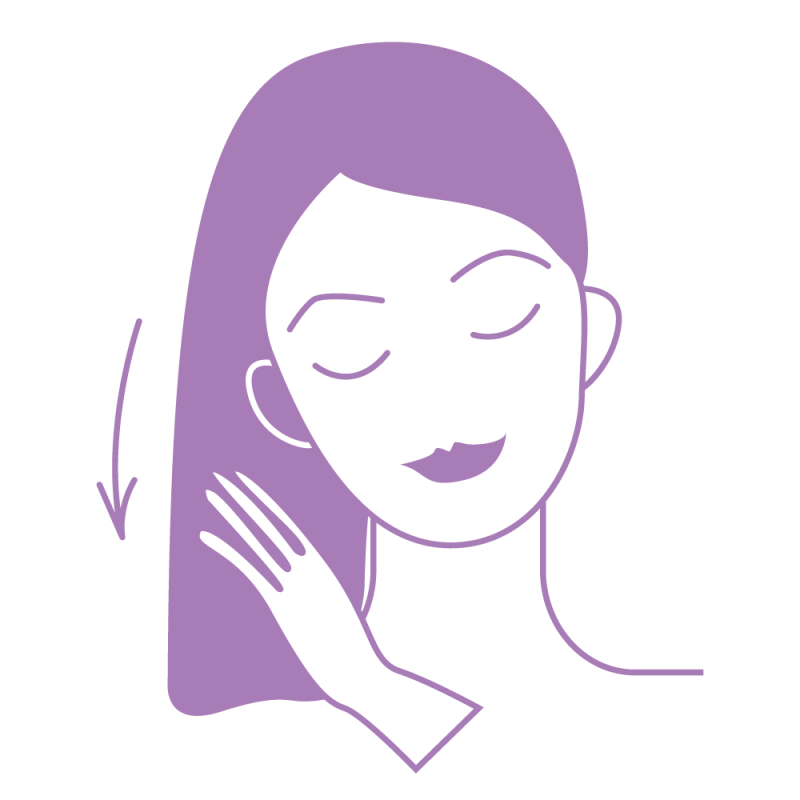 1. Use it after shampoo. Apply conditioner on scalp and hair focusing on hair ends
2. Leave on for 5- 10 minutes and rinse off with water
3. For the best result, please use it with My Dear Mom Biotin shampoo
Benefits of Biotin Conditioner
? Strengthen your hair
? Reduce hair fall
? Reduce irritation
? Get healthy looking hair
? Has a fresh bergamot and orange fragrance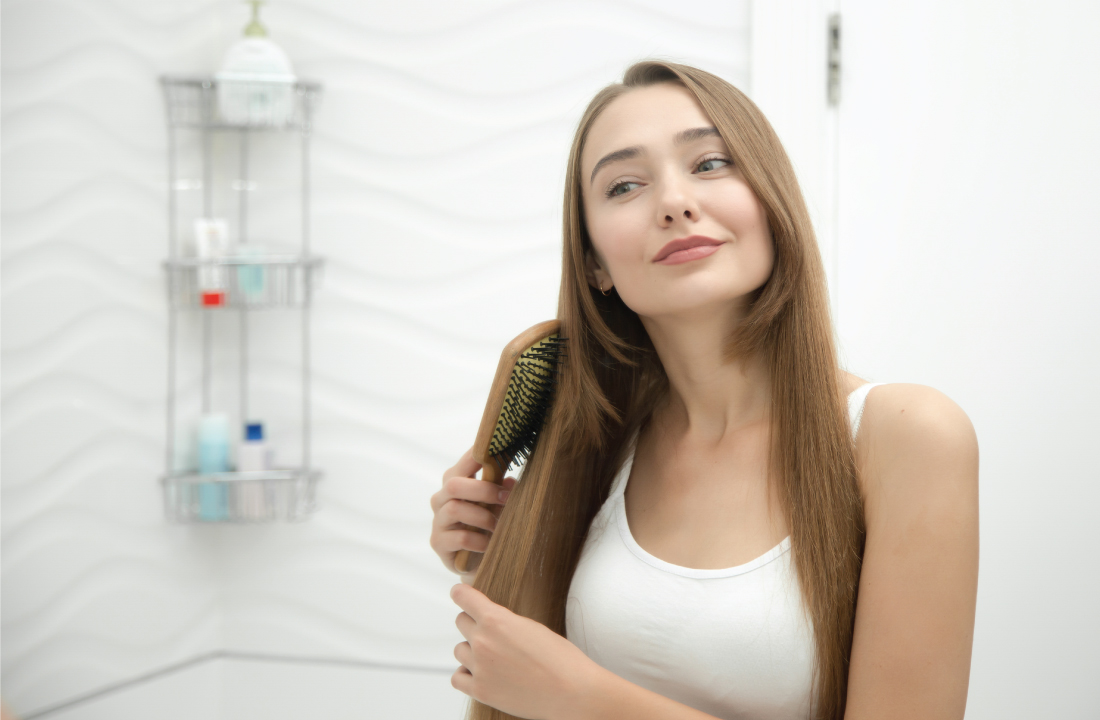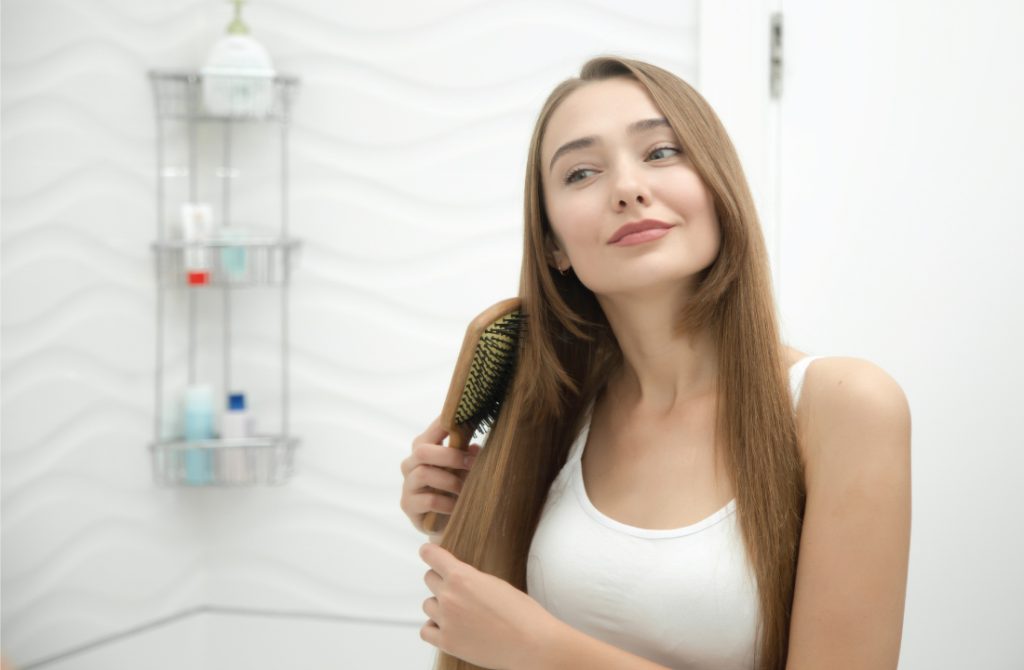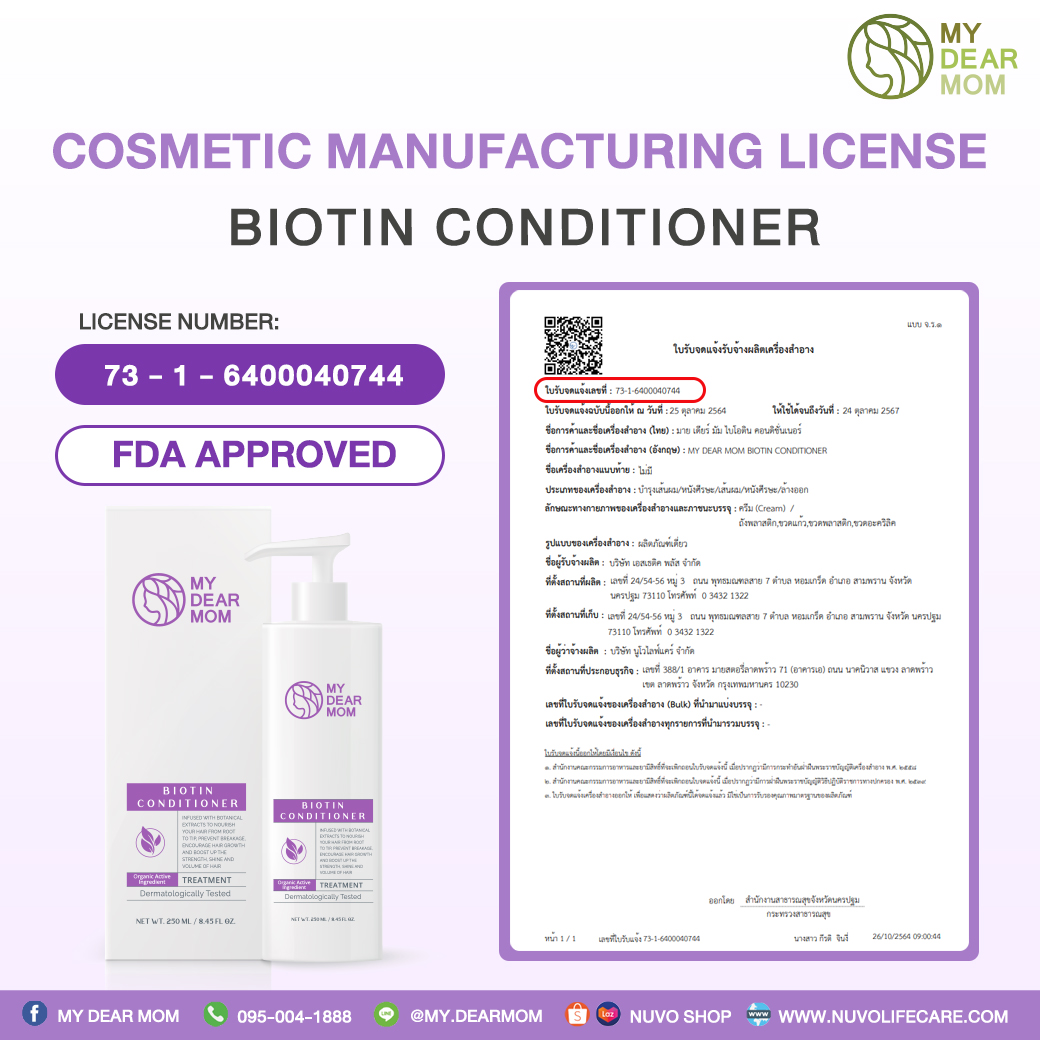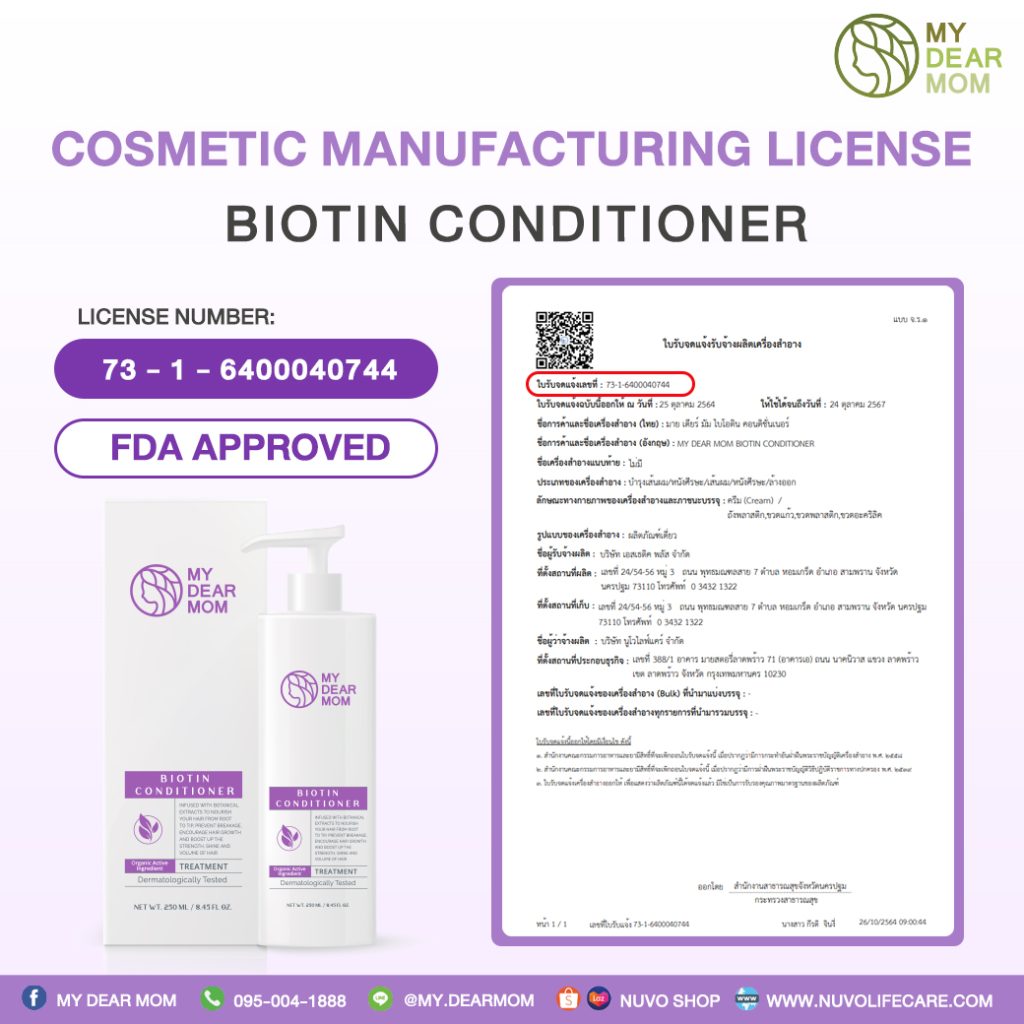 FDA Certified
A gentle conditioner for hair and scalp with 8 essential natural ingredients such as
Ginseng Extract

Biotin

Vitamin B3

Organic Argan Oil
And other essential ingredients for hair nourishment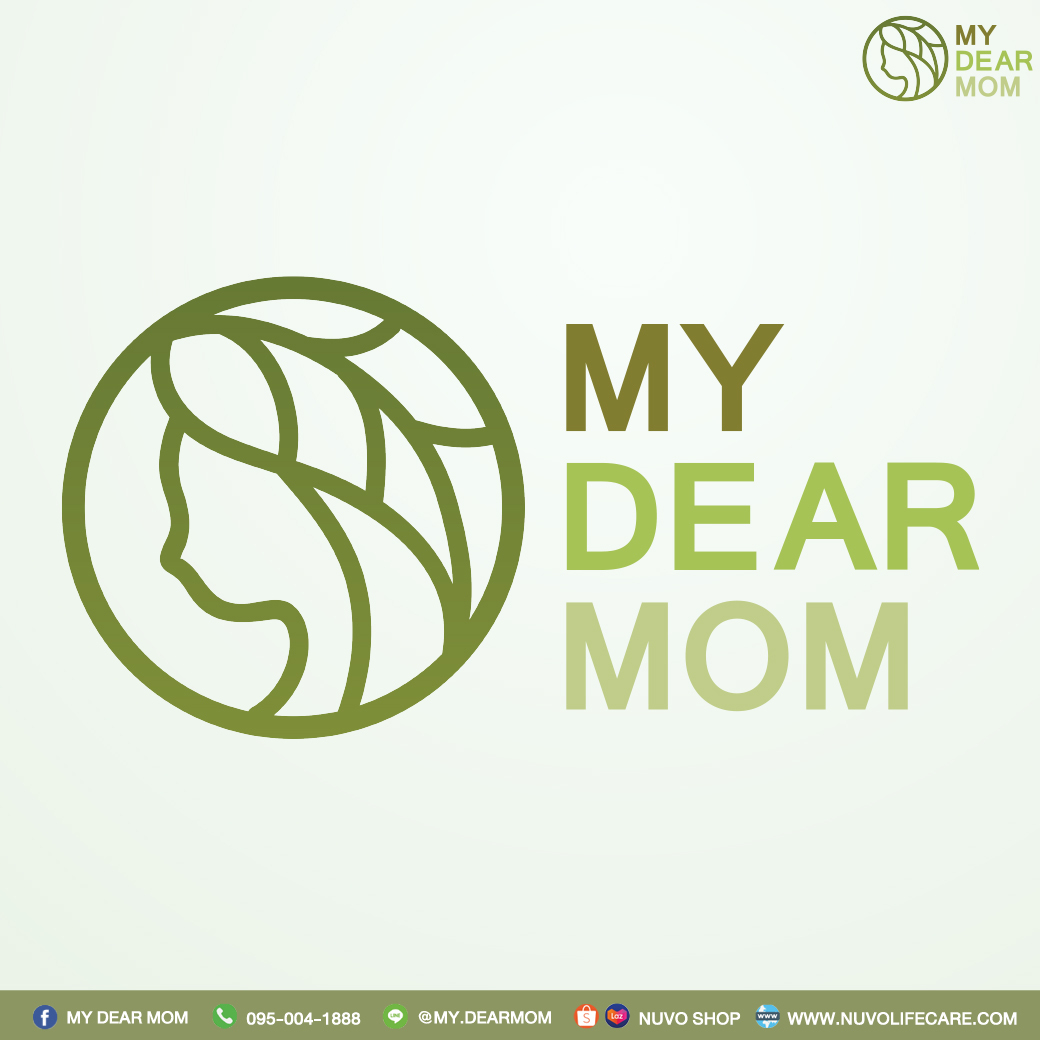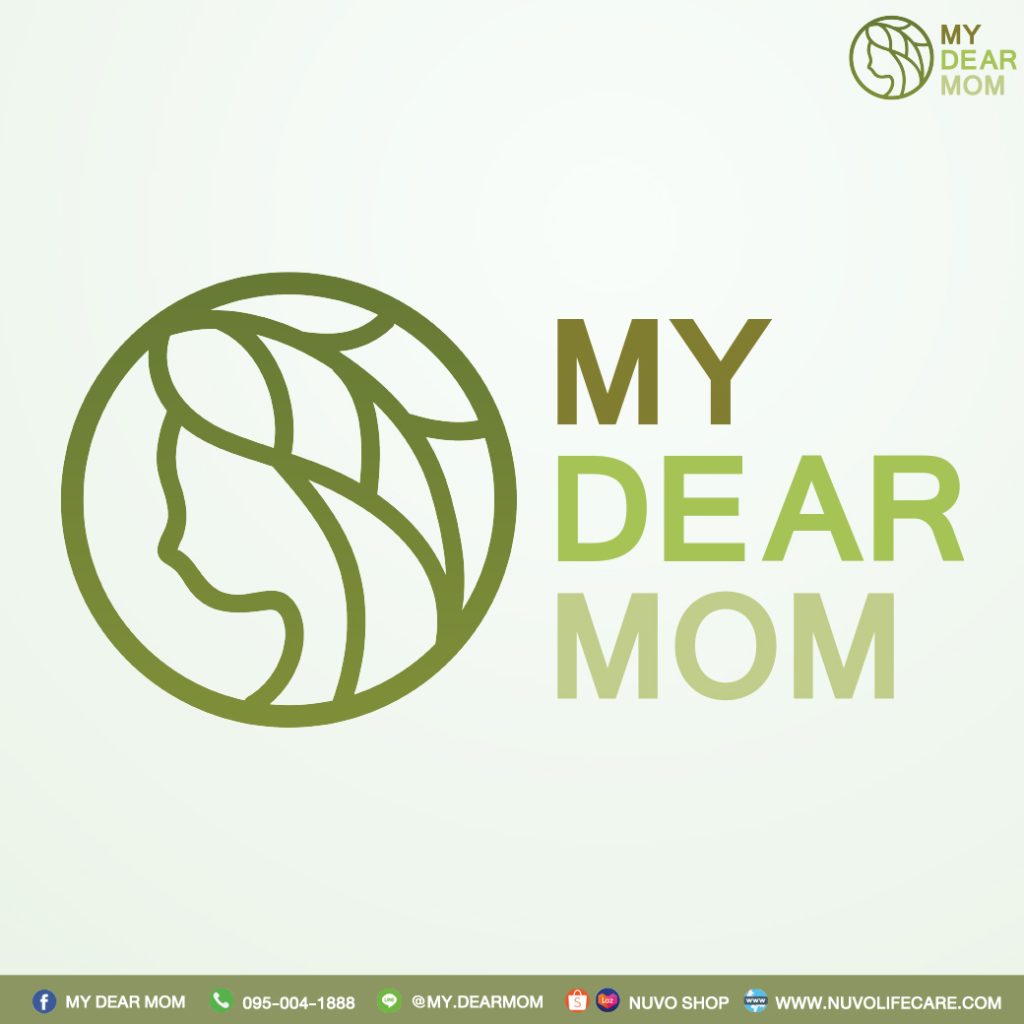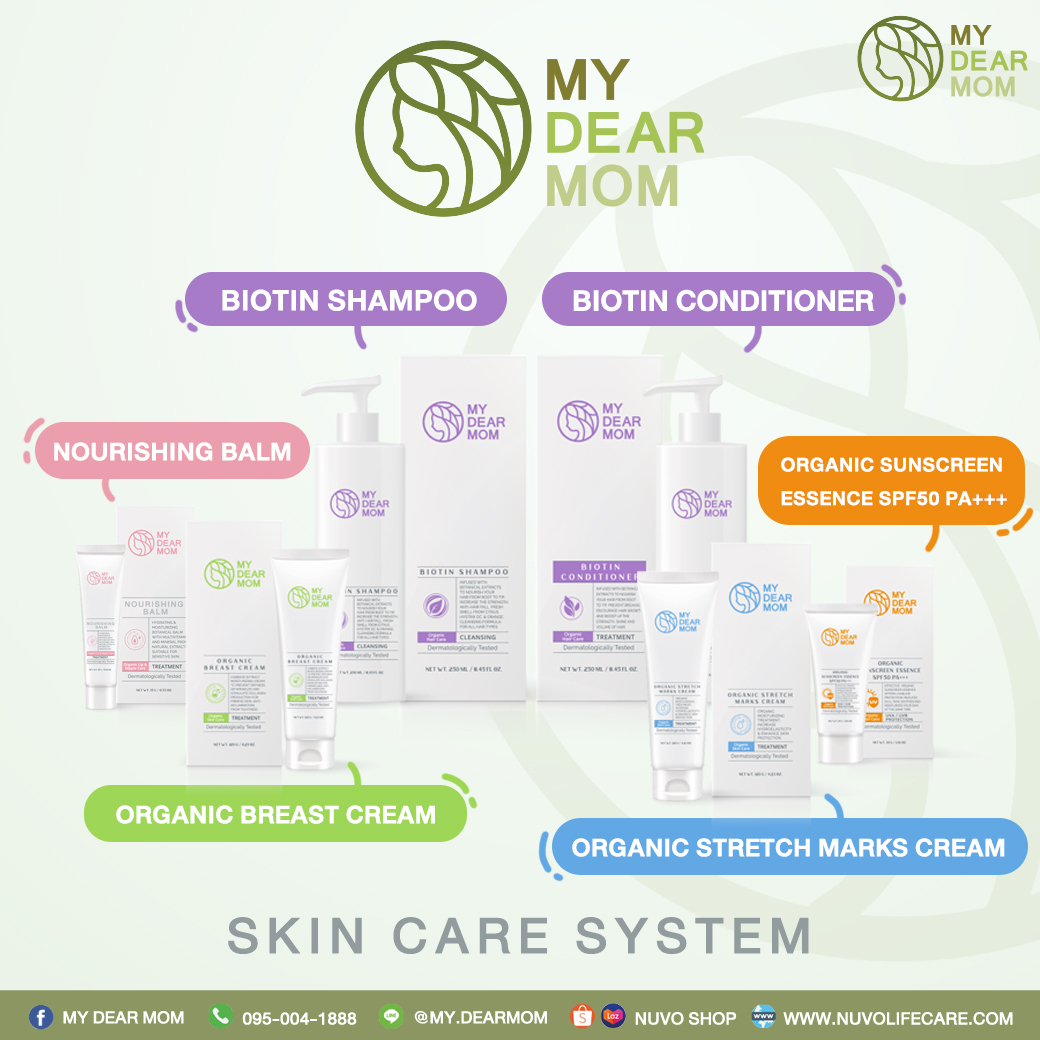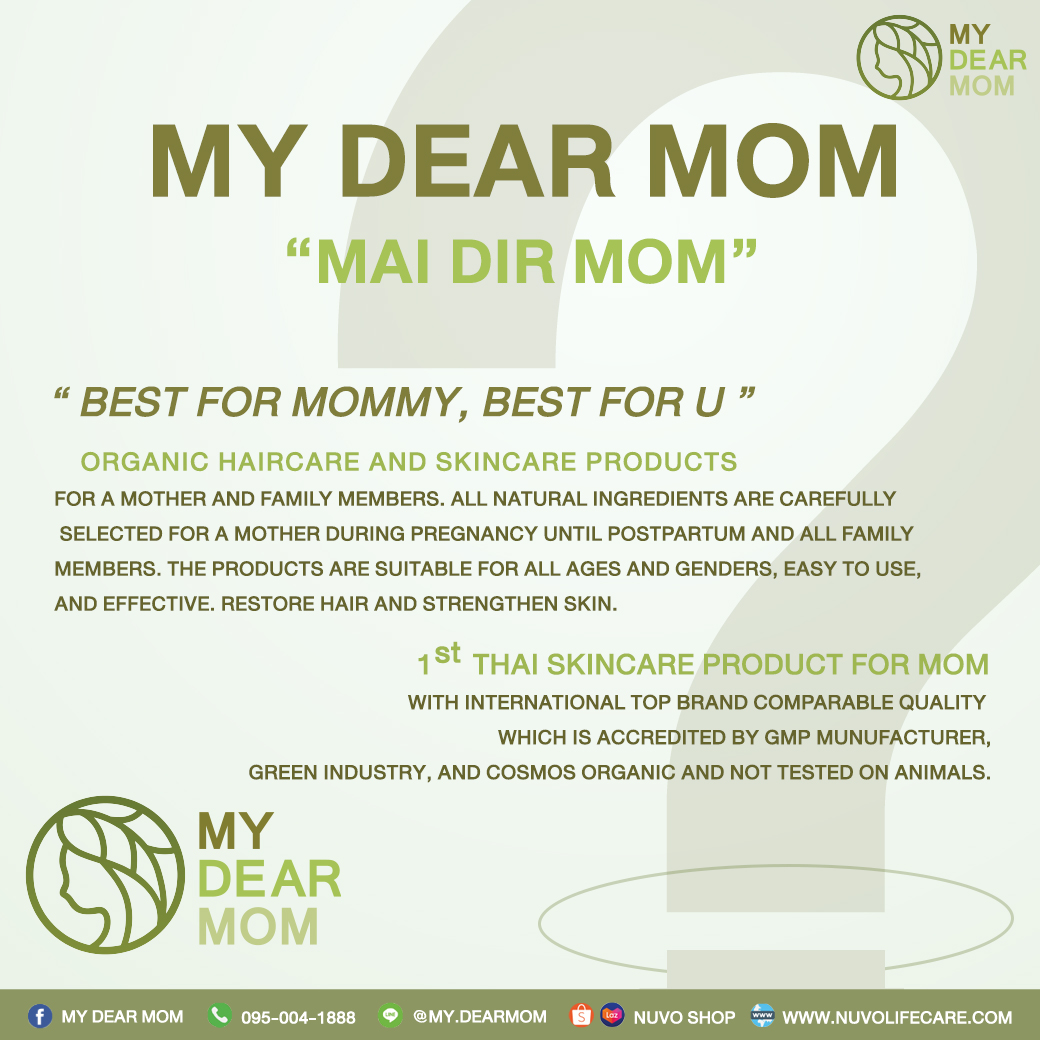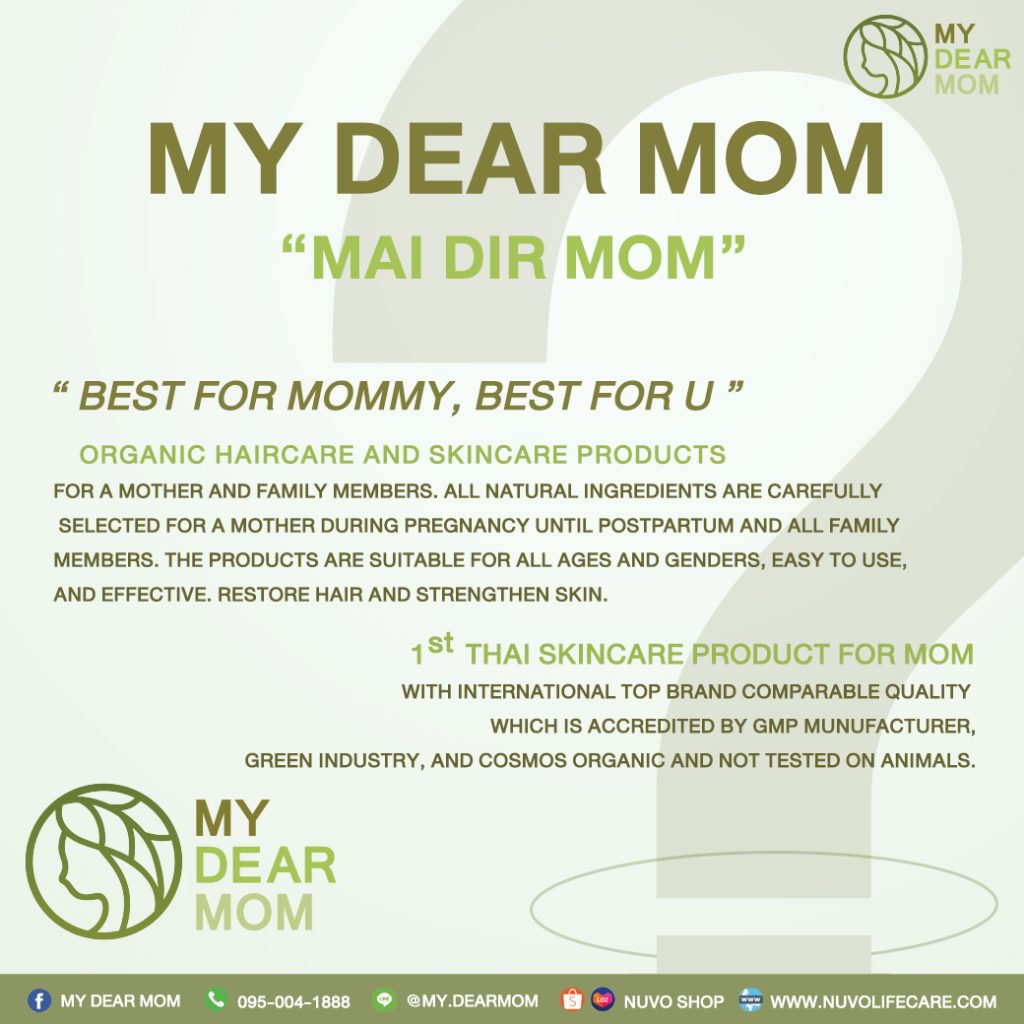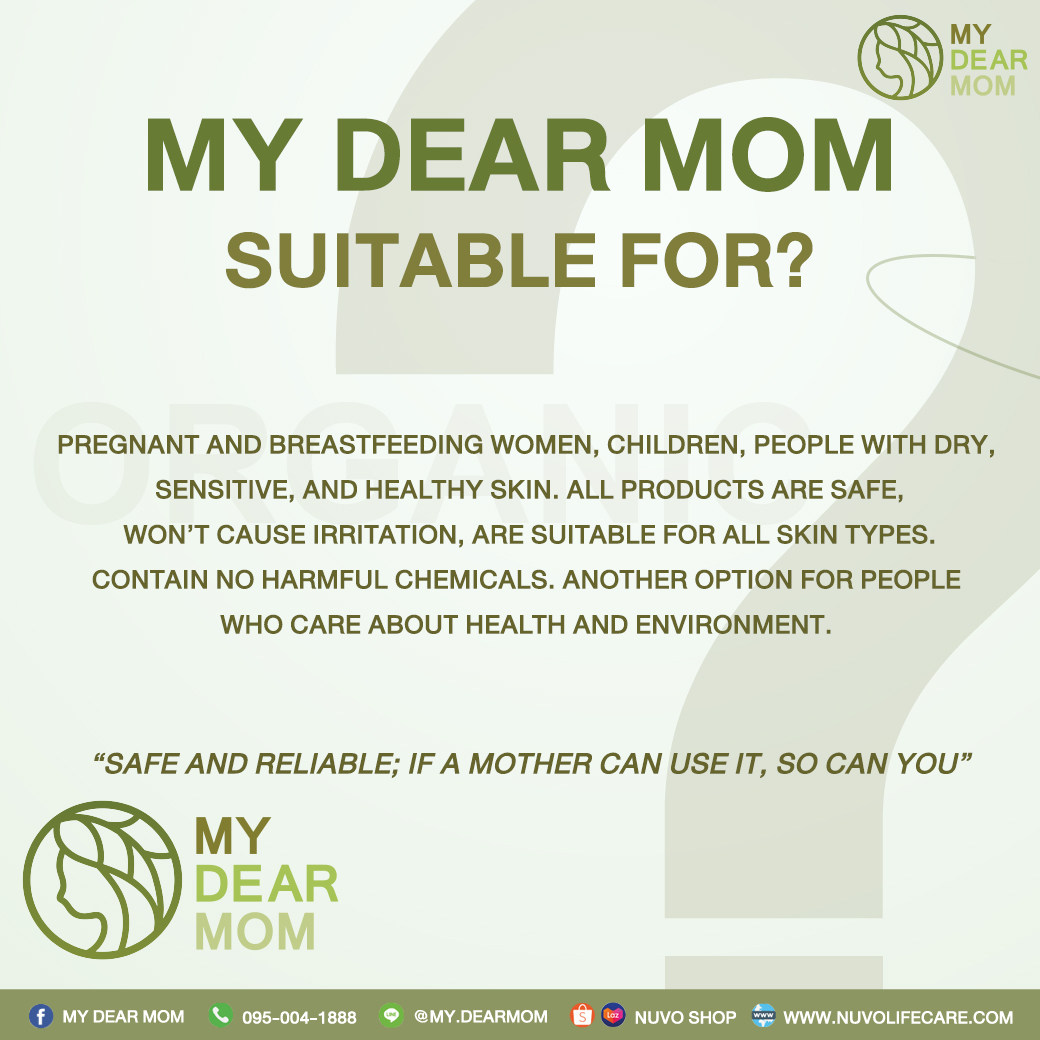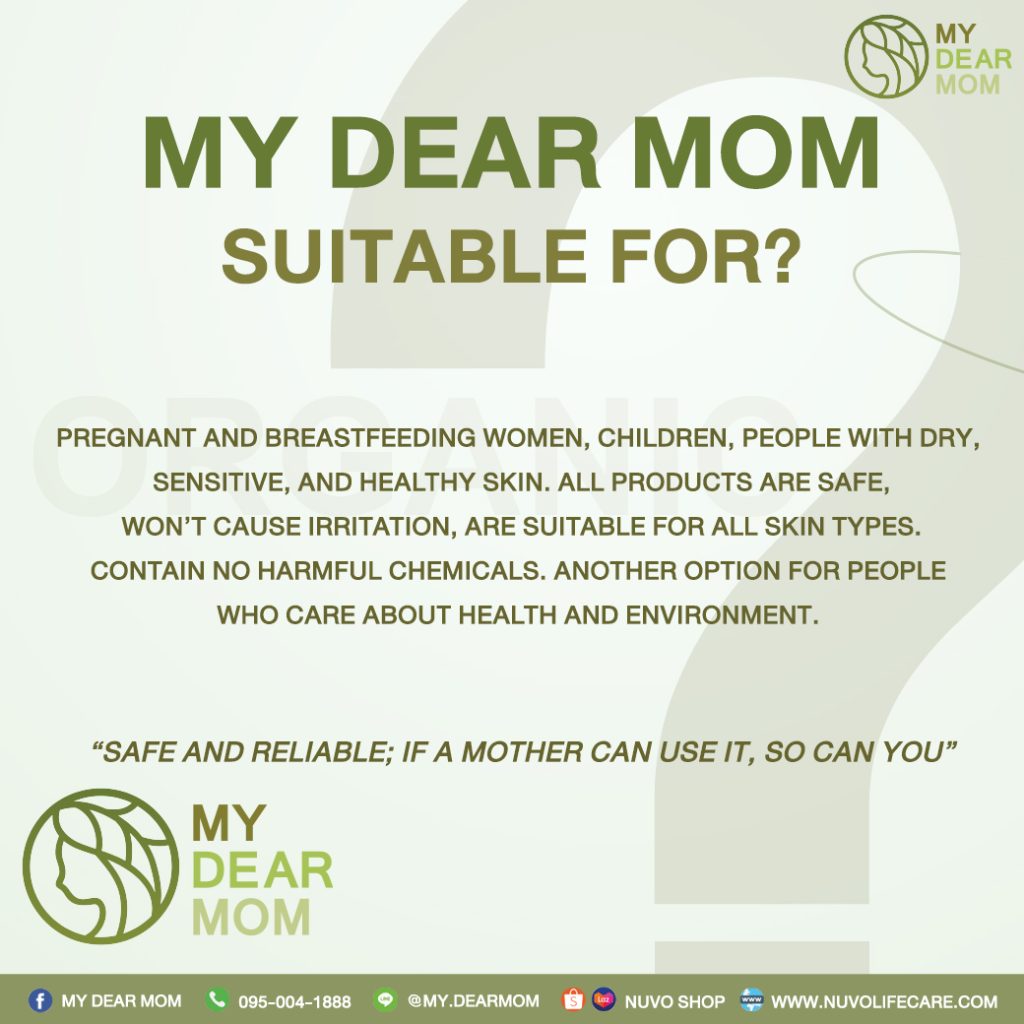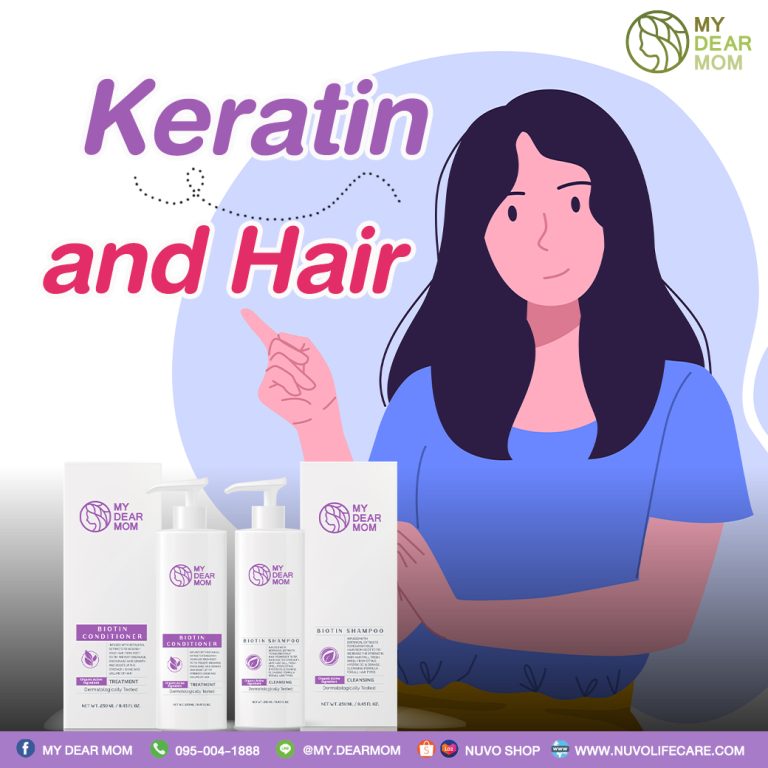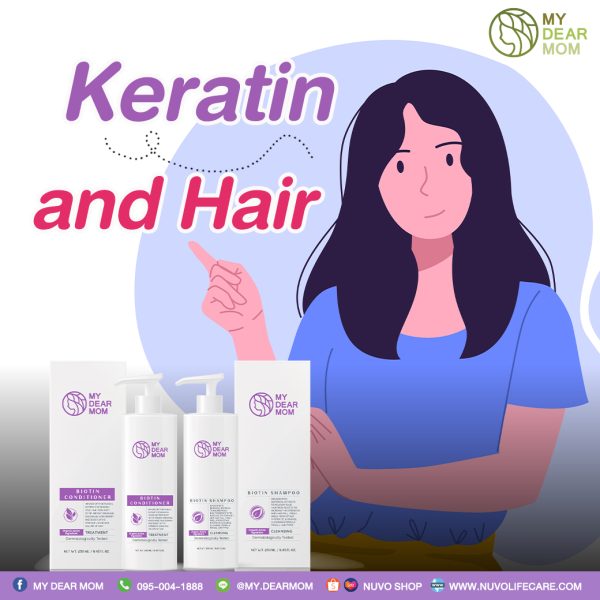 As for the word "keratin," you are probably all familiar with it because it can [...]