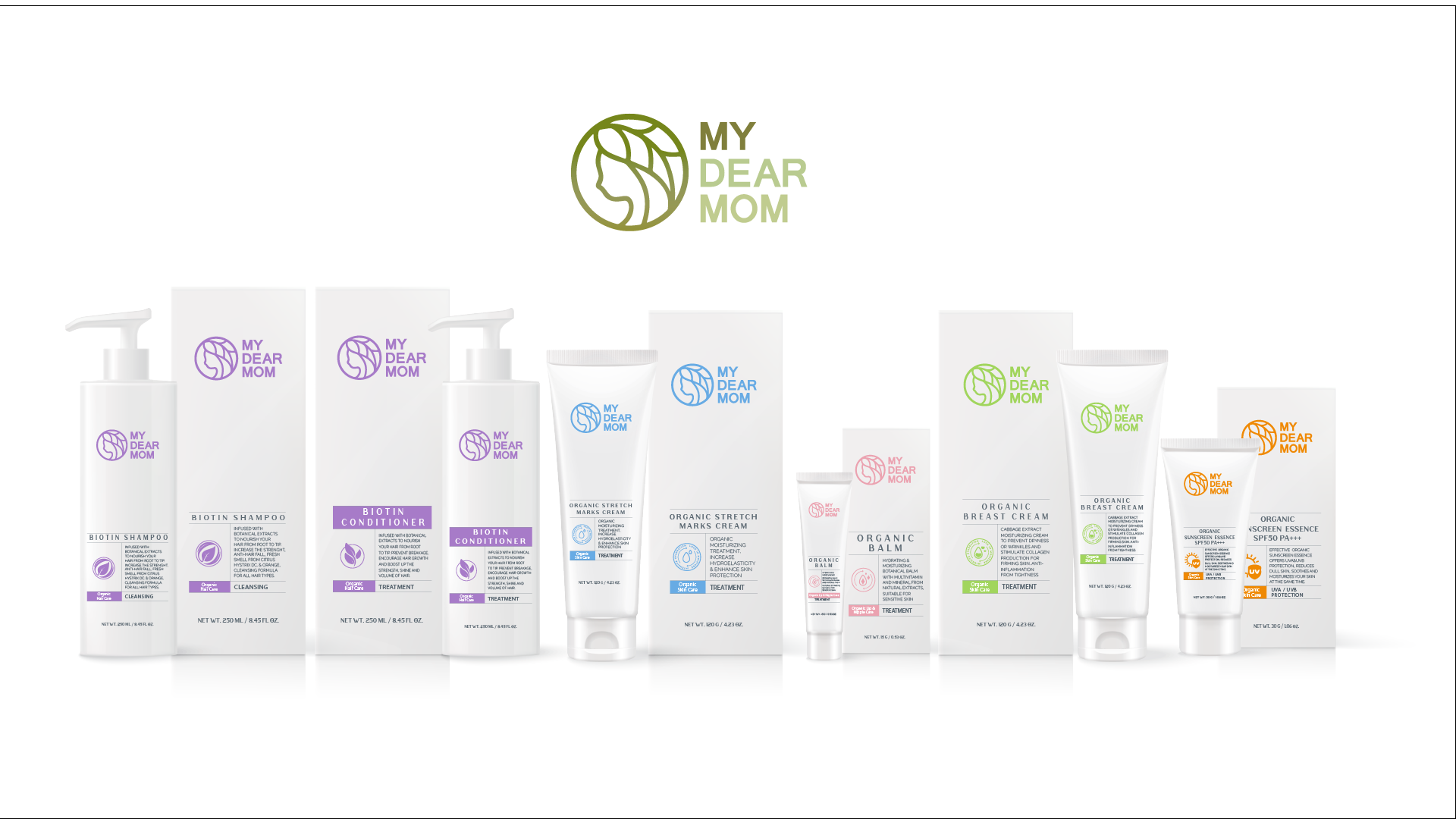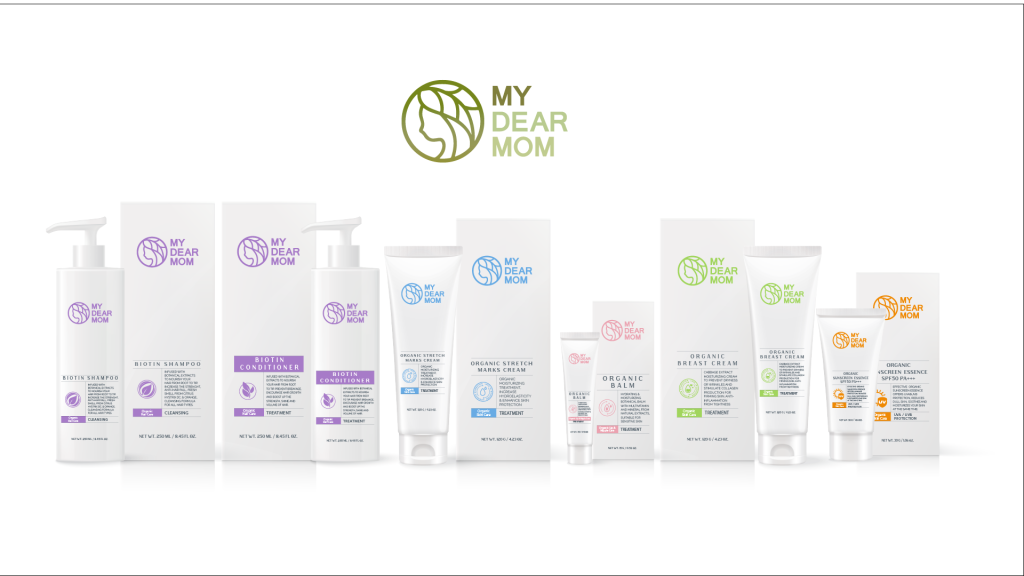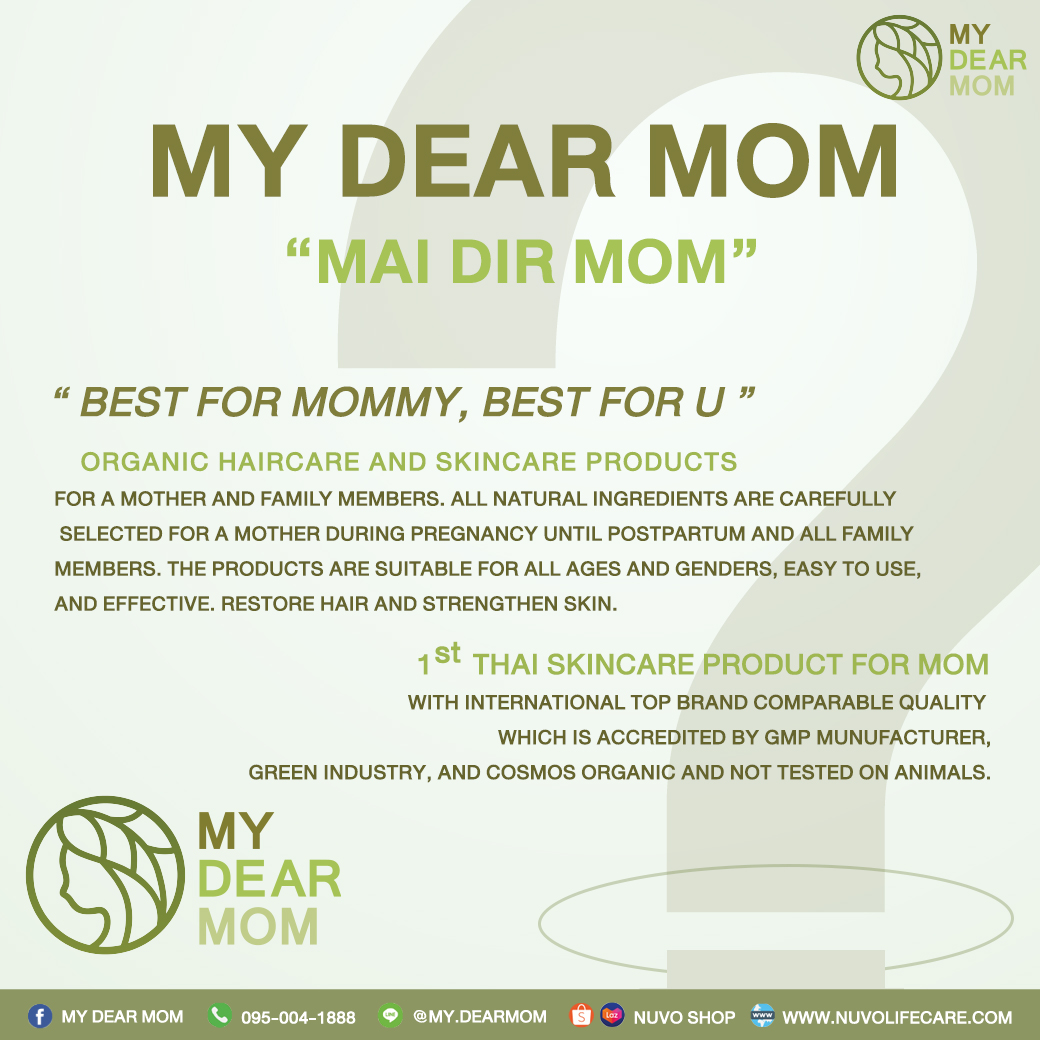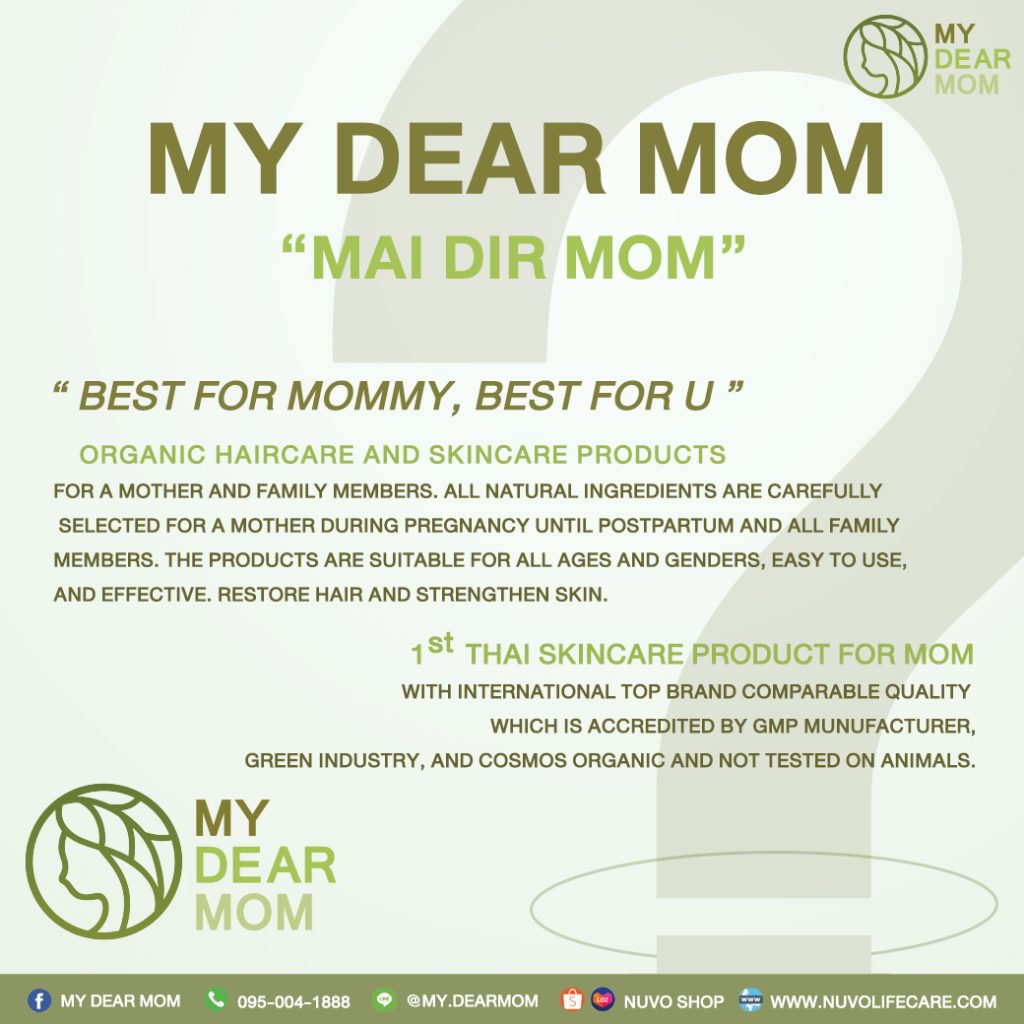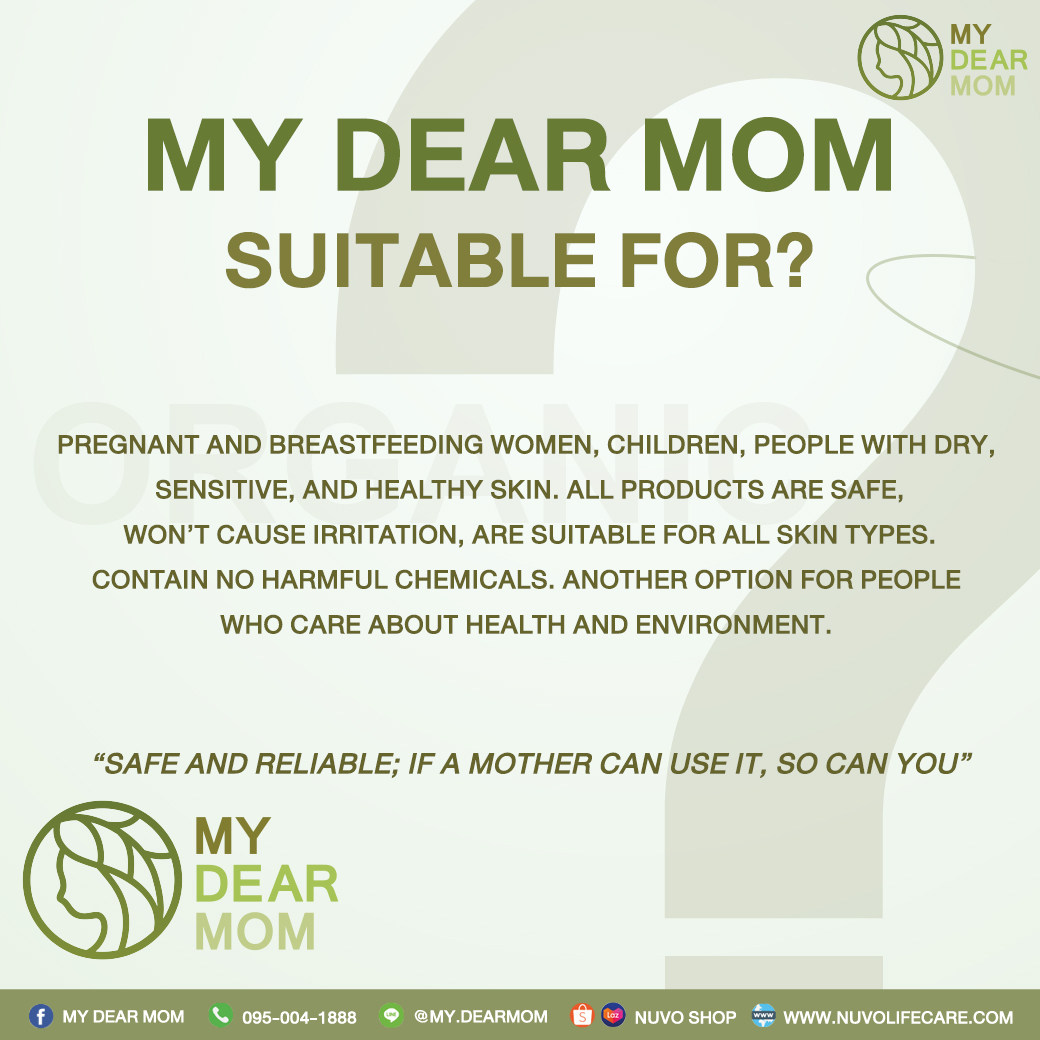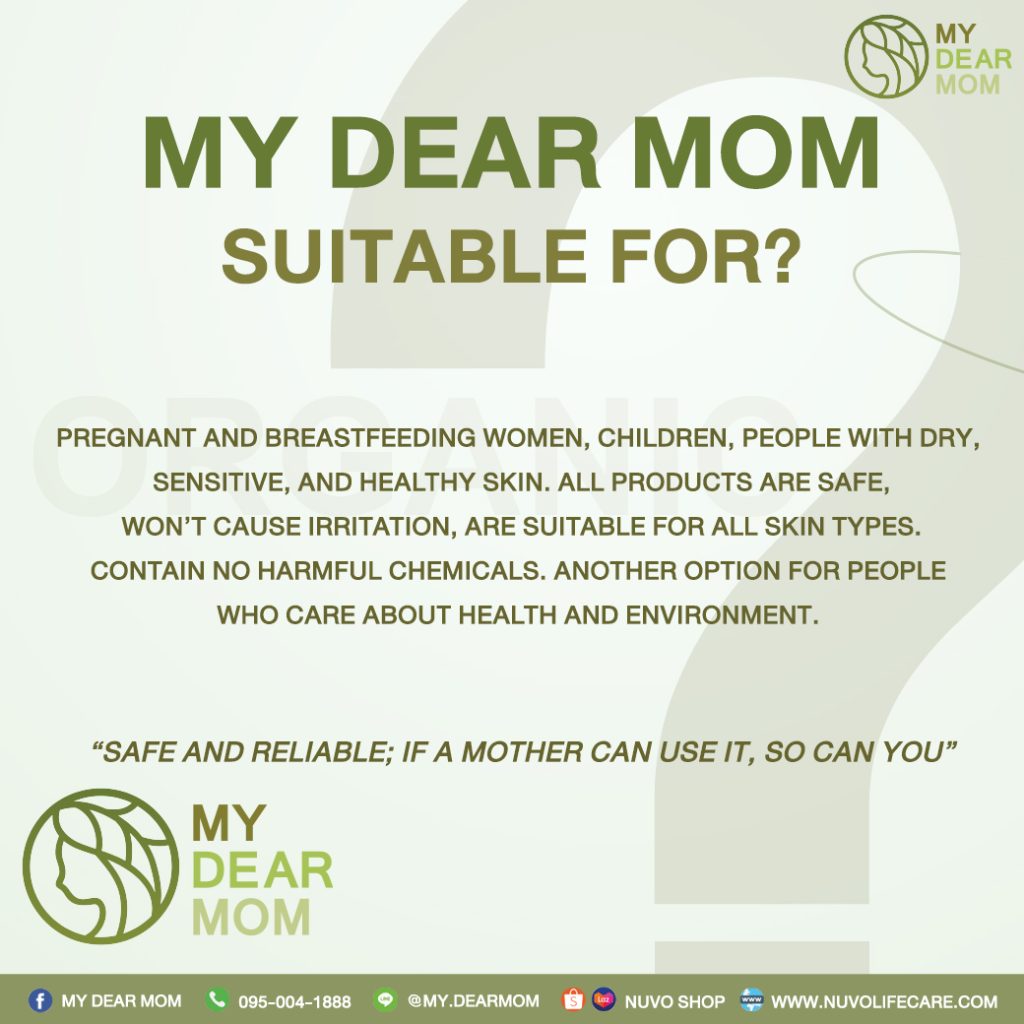 My Dear Mom Biotin Shampoo
Biotin shampoo is a gentle shampoo for hair and scalp. This shampoo contains Mild Surfactant which forms fine bubbles for cleaning. It creates healthy looking hair with natural extracts such as Ginseng Extract, Biotin, Vitamin B3, Organic Argan Oil that help strenghthen your hair, reduce hair fall, reduce irritation and it has a fresh bergamot and orange fragrance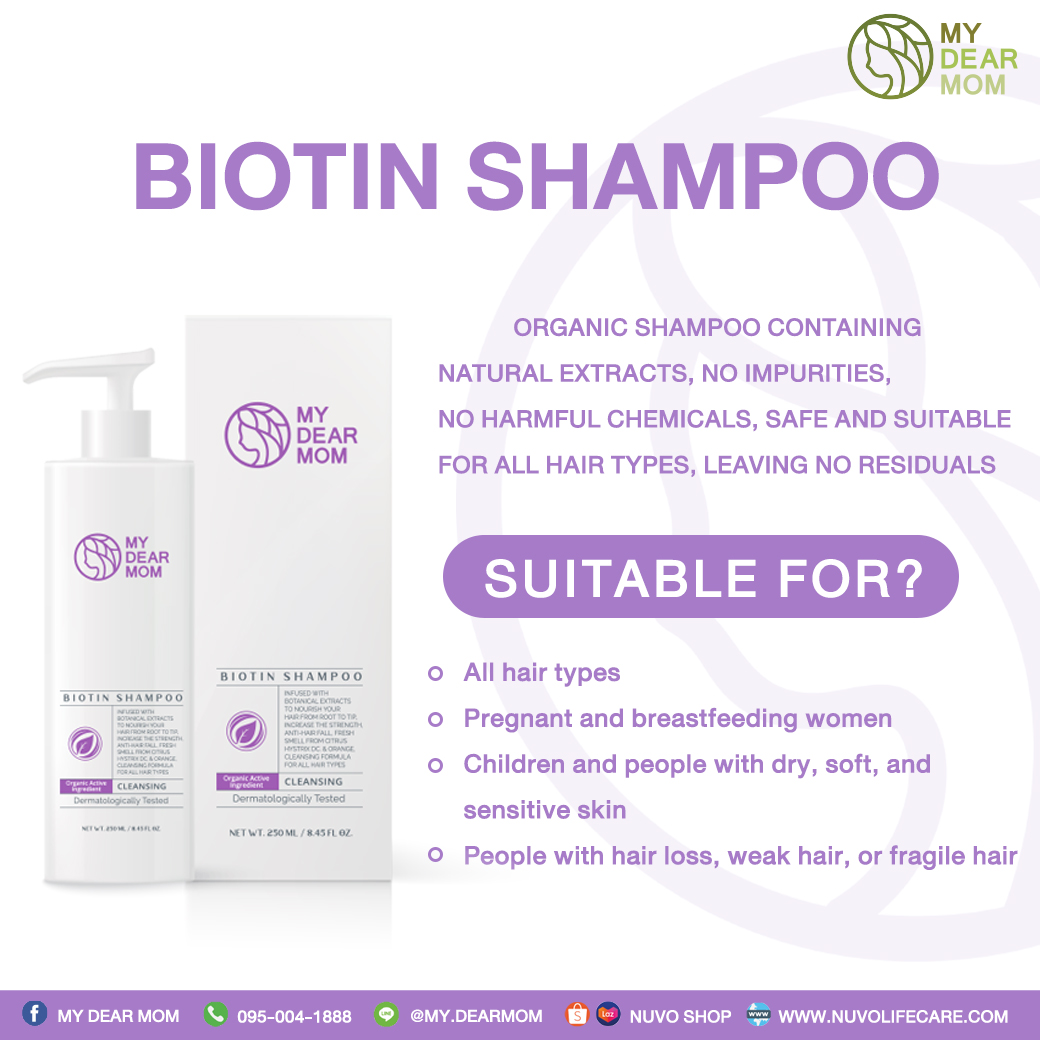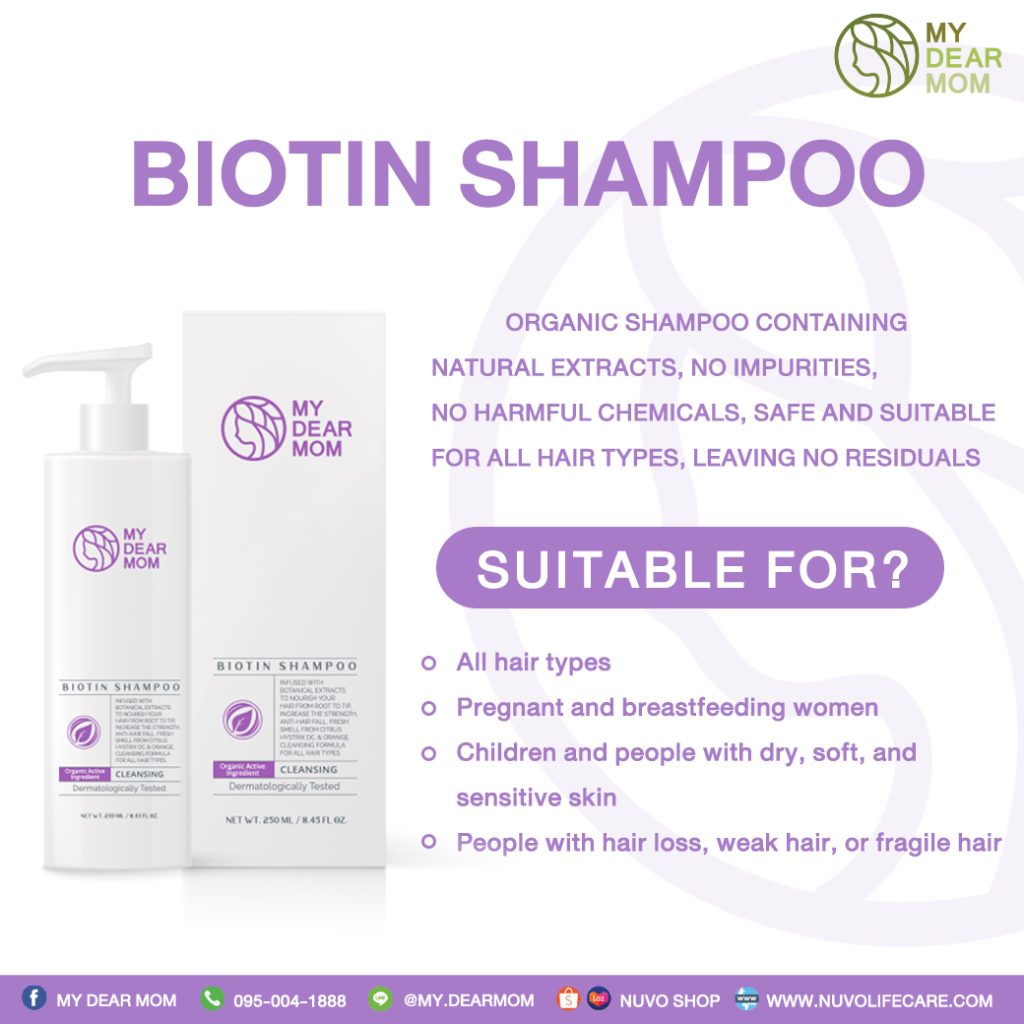 More details
My Dear Mom biotin conditioner
Conditioner helps balance hair condition gently by natural extracts such as Ginseng Extract, Biotin, Vitamin B3, Organic Argan Oil that help strenghthen your hair and reduce hair fall with cool feeling. It has a fresh bergamot and orange fragrance.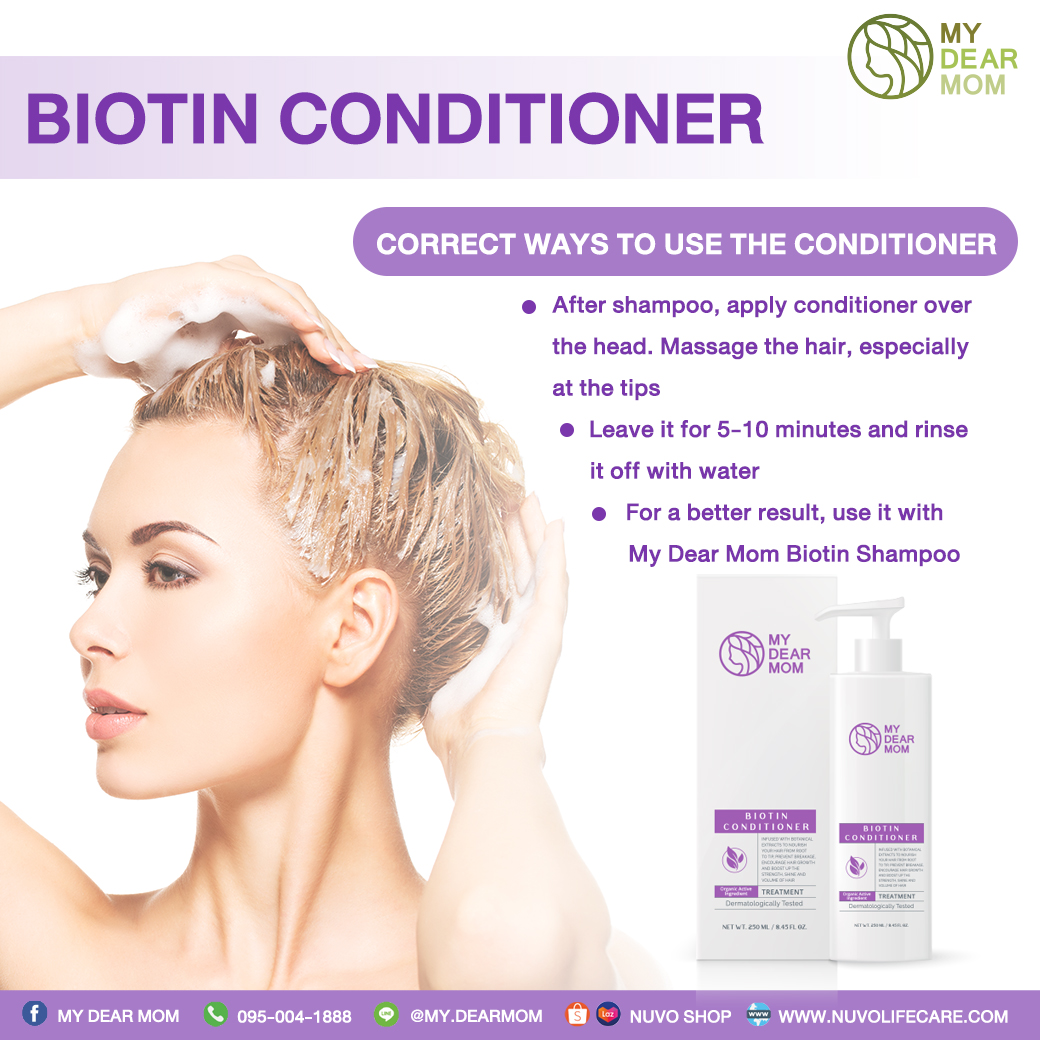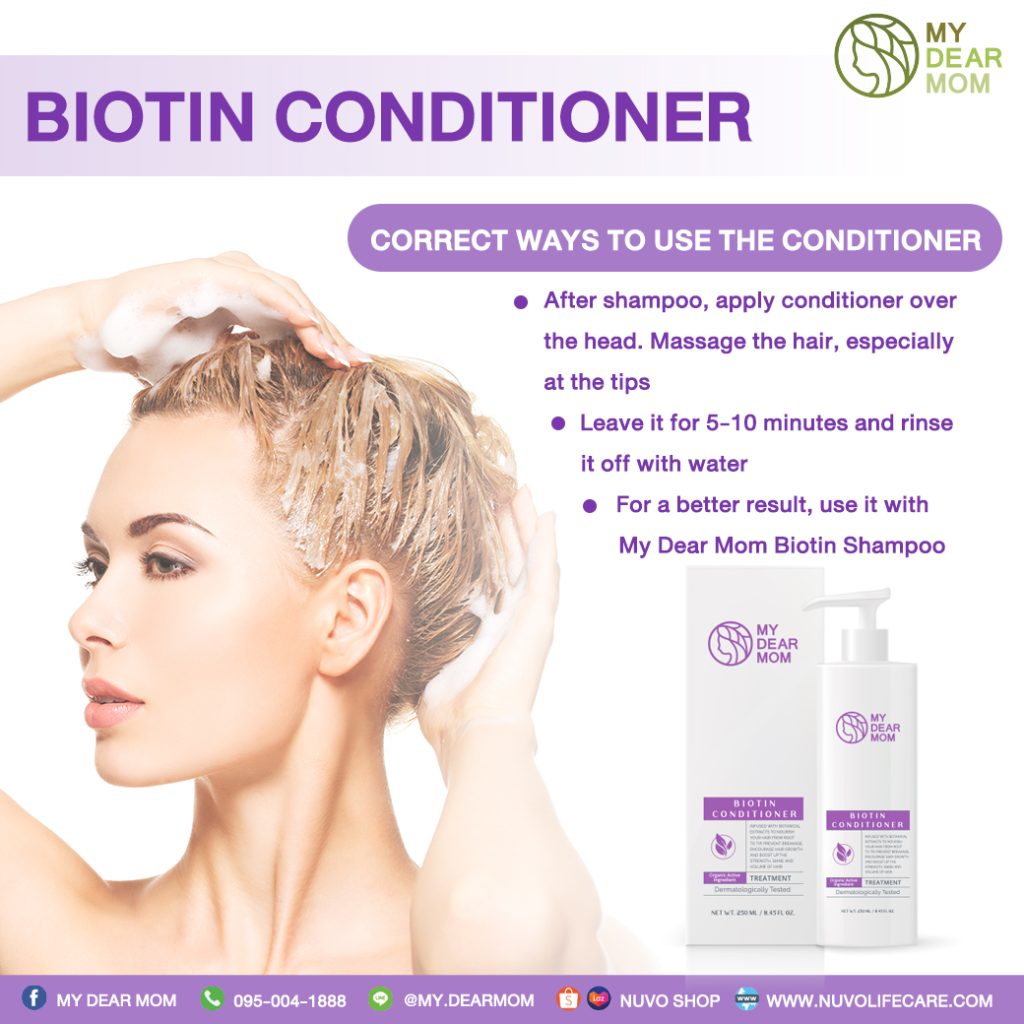 More details
My Dear Mom
Organic
Stretch Marks Cream
My Dear Mom Stretch Marks Cream
Stretch Marks Cream has properties to prevent stretch marks, skin balance, reduce stretch marks and enhance smoothness when apply regularly
With Astragalus, Codonopsis pilosula and Centella Extract which effectively boost collagen and elastin under skin layer for stronger and firmer skin.
Skin layer balance will be healthy. Also, it keeps skin moisturized and prevents from stretch marks.
More details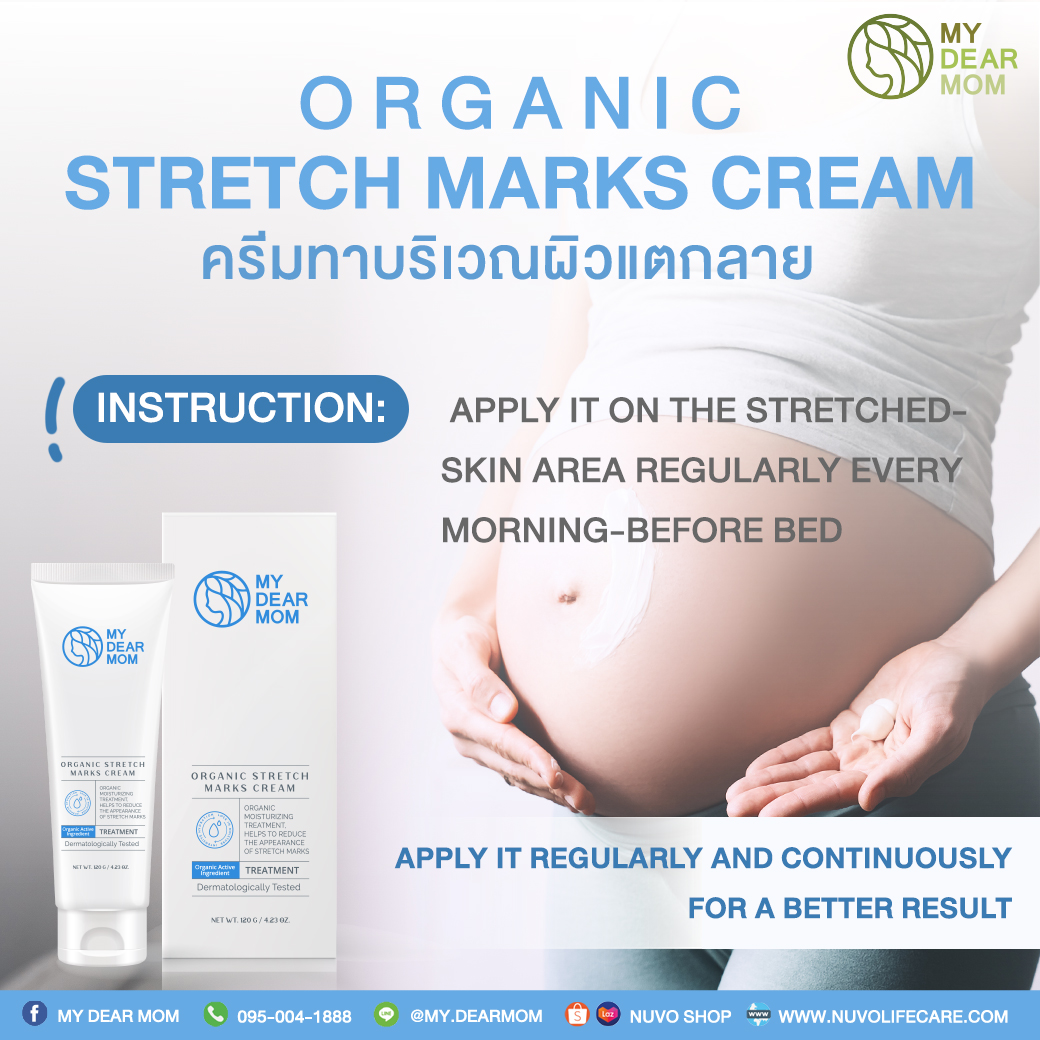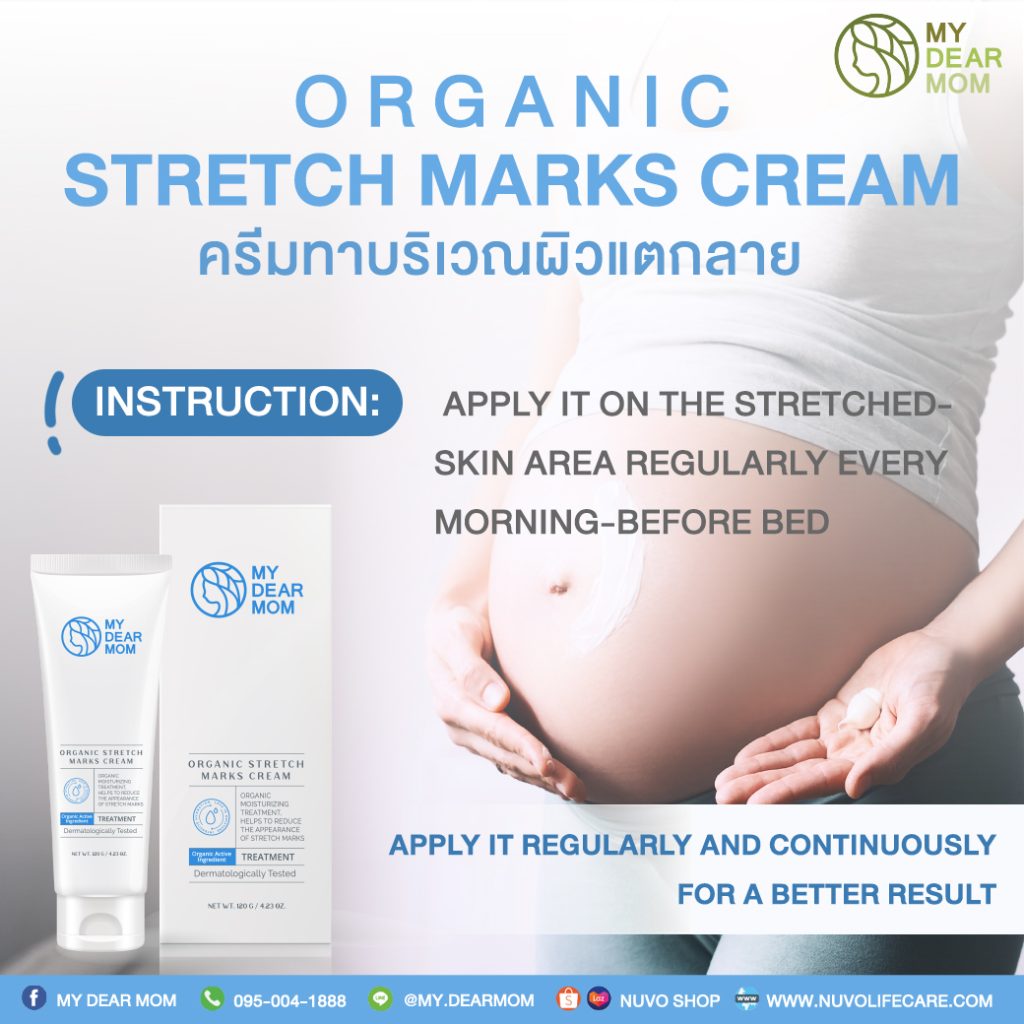 My Dear Mom
Nousishing Balm
Balm for lips or nipples nourishment. With Shea Butter, Mango Butter, Cocoa Butter, Vitamin E, Sunflower Oil that help keep skin moisturized.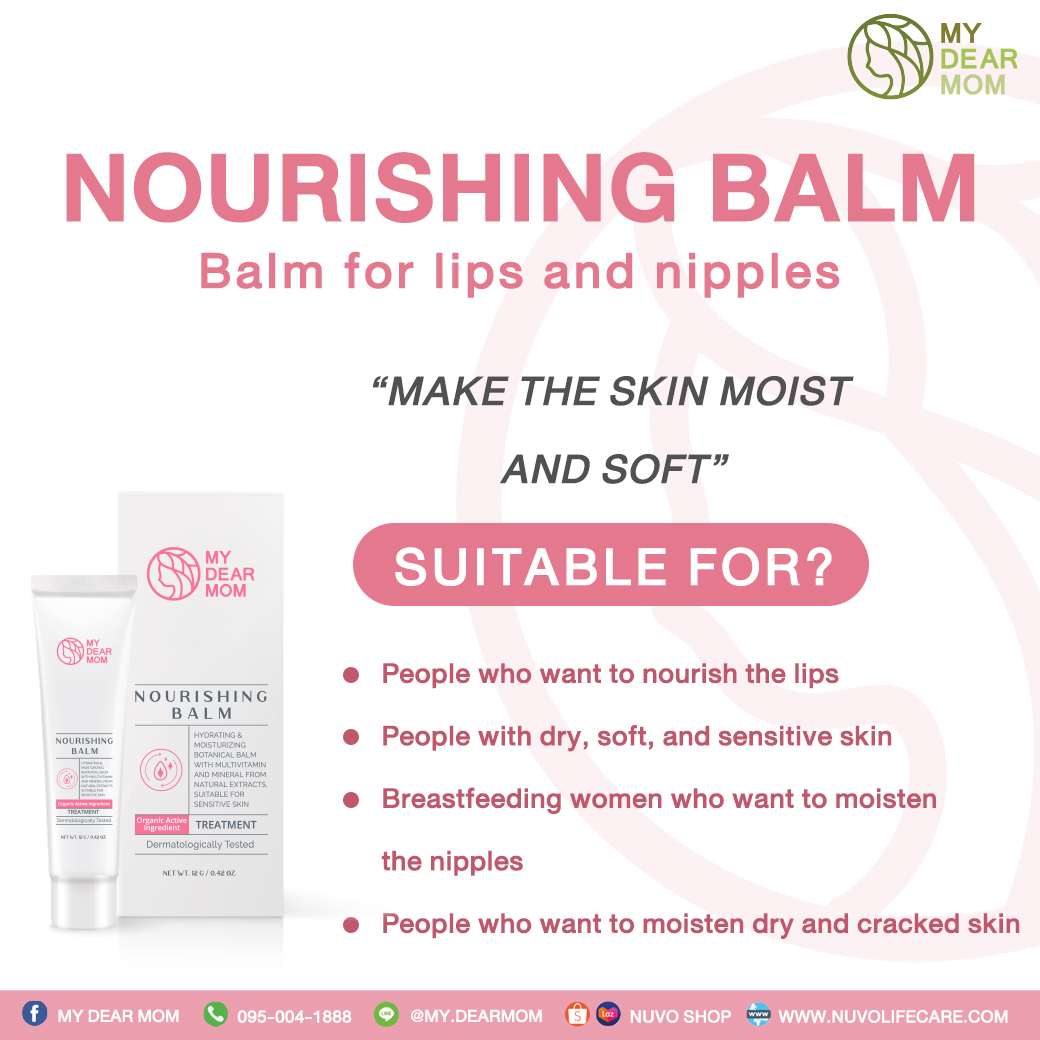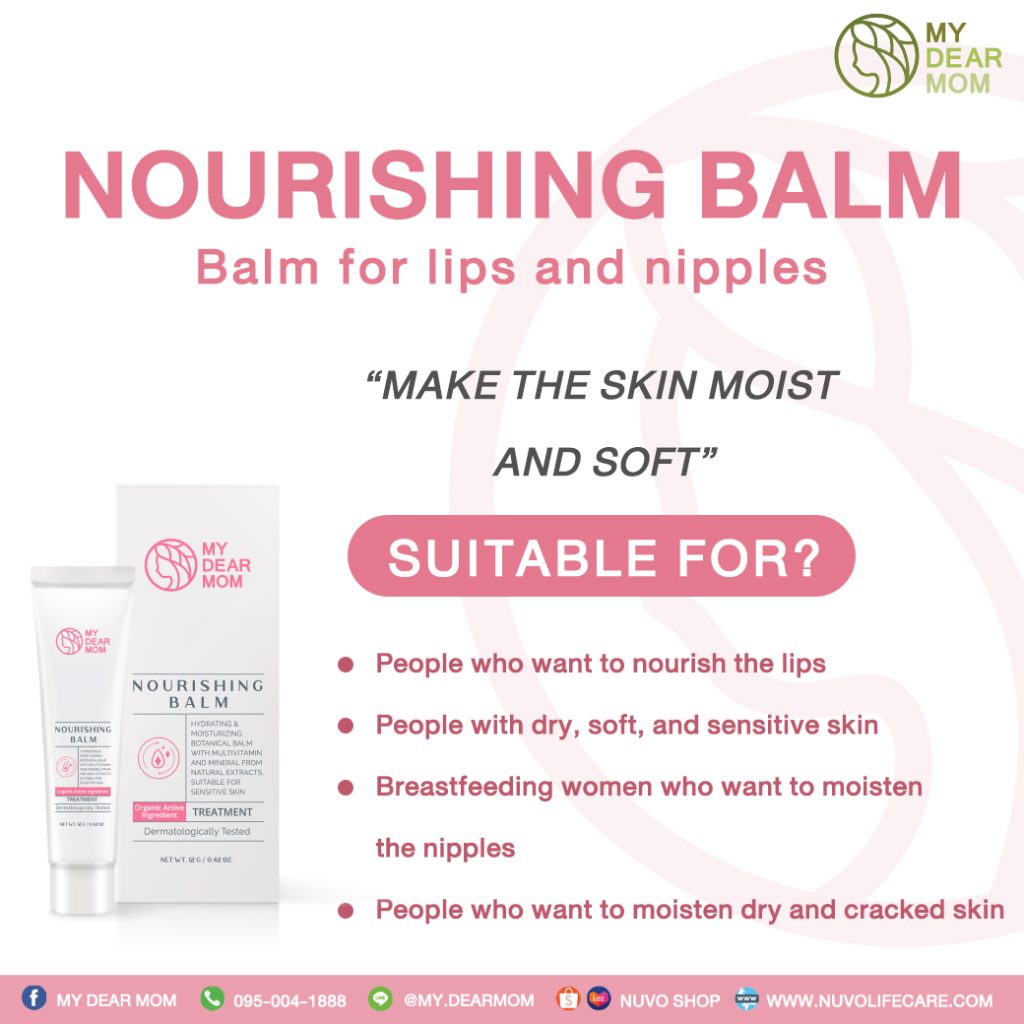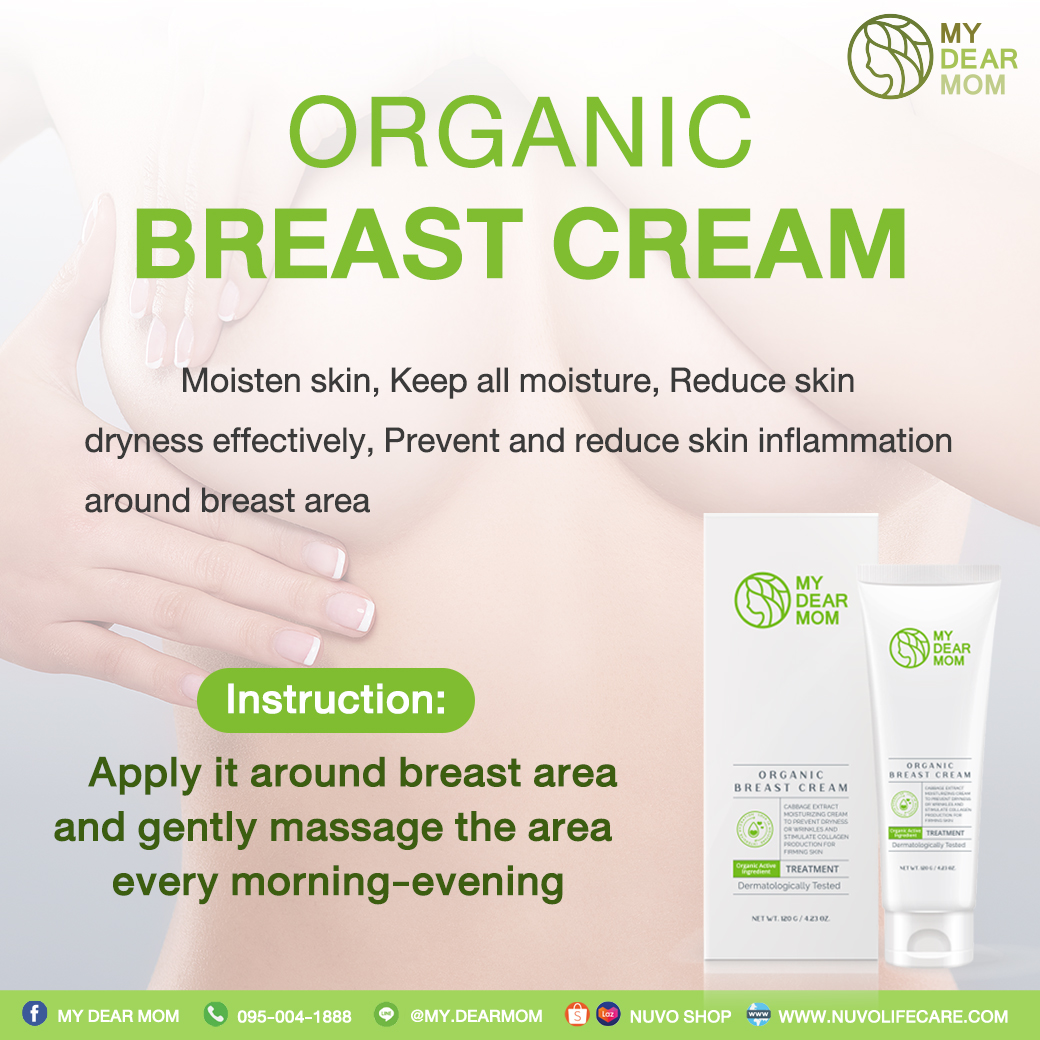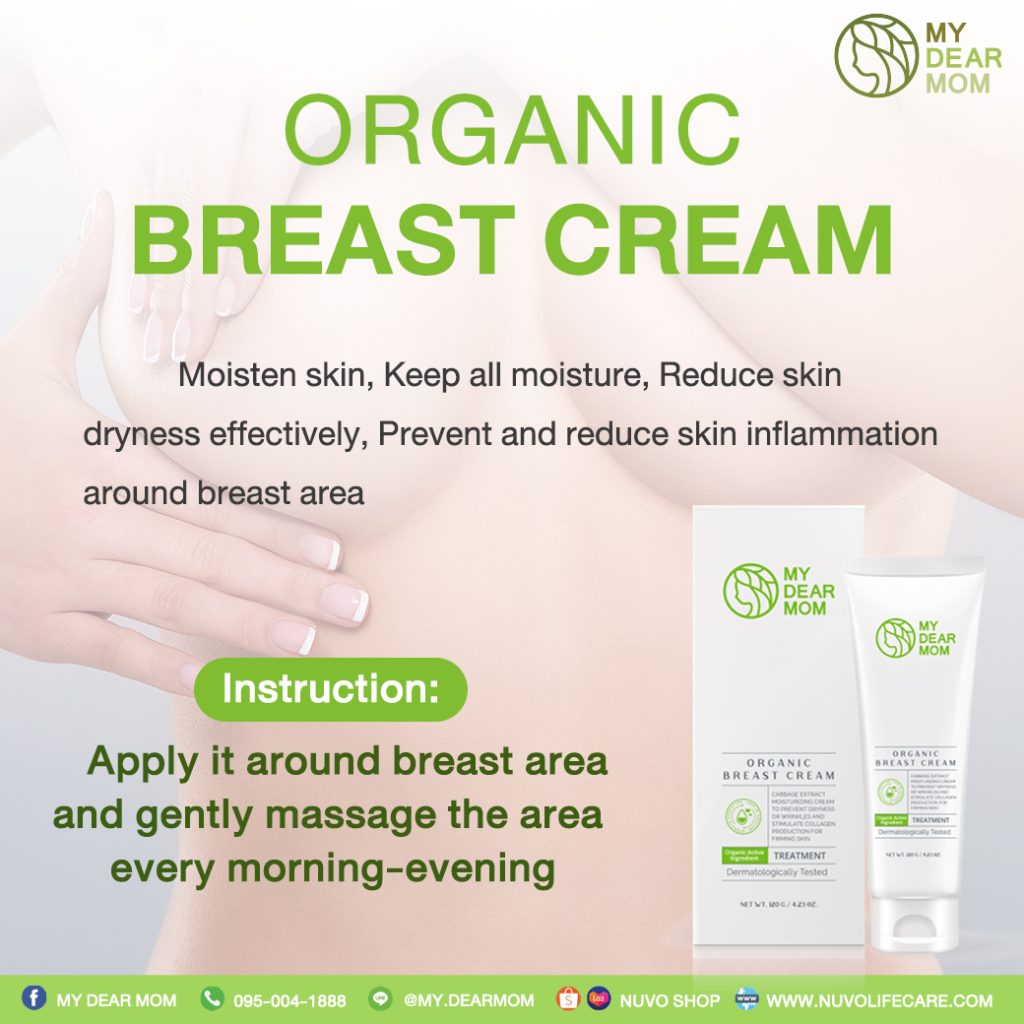 My Dear Mom Organic
Breast Cream
A breast cream for pregnant women for skin nourishment. With Cabbage Leaf Extract and Royal Jelly Protein that help prevent and reduce inflammation around breast. Also, Organic Argan oil and Sodium Hyaluronate help keep skin moisturized and effectively reduce dryness. In addition, Soybean Seed Extract and Centella Asiatica extract help with skin firmness and skin radiance
More details
My Dear Mom Organic Sunscreen Essence SPF50 PA+++
Facial Sunscreen Essence with reef-safe, light texture, non-sticky and easily absorbed.
It can protect your skin from sun damage and screen light. It contains natural ingredients to protect you skin from pollution, dullness, premature wrinkle and also effectively soothe skin. 
More details