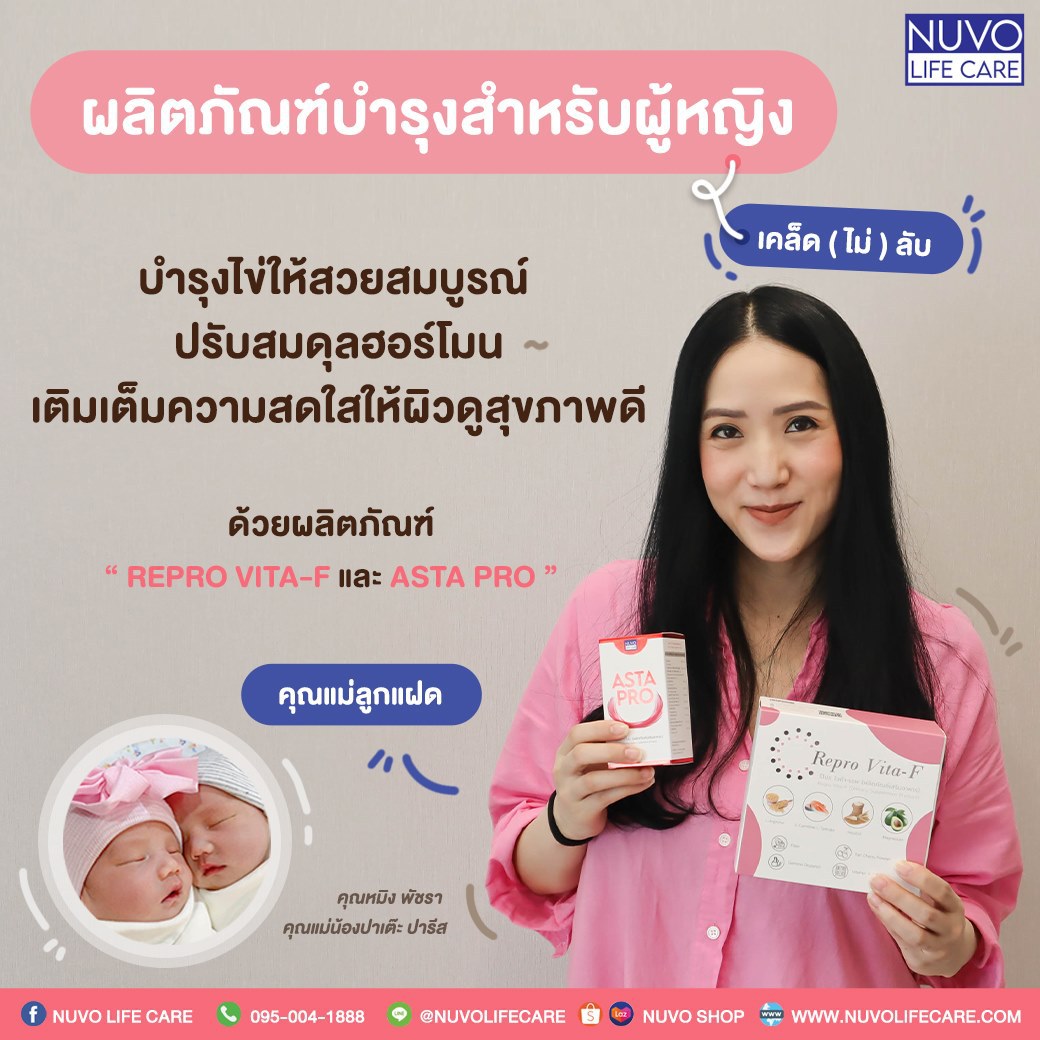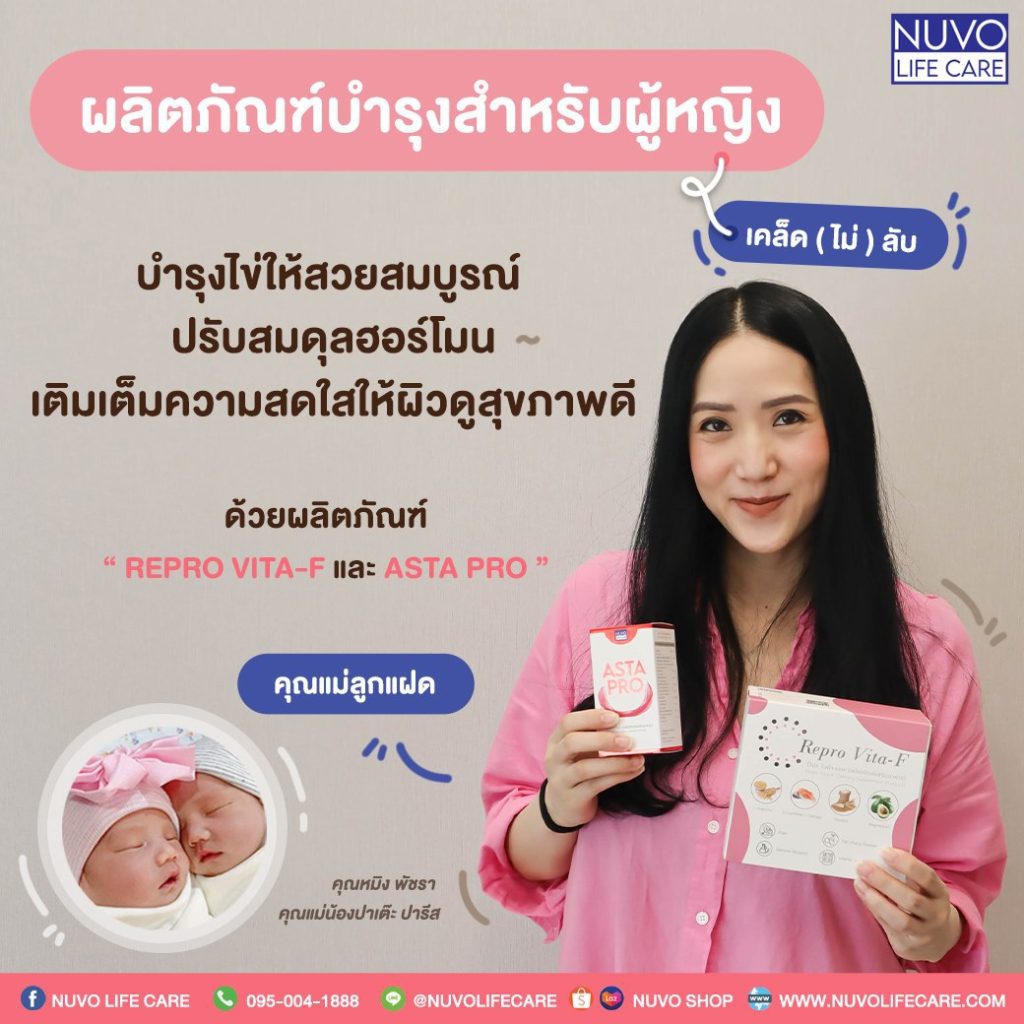 เพิ่มโอกาสในการตั้งครรภ์
✅ เพิ่มคุณภาพเซลล์ไข่✅ เพิ่มอัตราการปฏิสนธิและการตั้งครรภ์✅ มีสารต้านอนุมูลอิสระที่ช่วยชะลอการเกิดริ้วรอย✅ บำรุงผิวพรรณของคุณผู้หญิงให้สวยงาม✅ ปรับสมดุลของการขับถ่าย✅ เสริมสร้างภูมิคุ้มกันของร่างกายและระบบต่างๆ✅ รับประทานง่าย พกพาสะดวก ไม่มีผลข้างเคียง
FDA Certified
Supplement for Women
Benefits from 22 essential ingredients

• L-Arginine


• L-Carnitine
• L-Tartrate
• Inositol
• Magnesium

And other essential ingredients for nourishment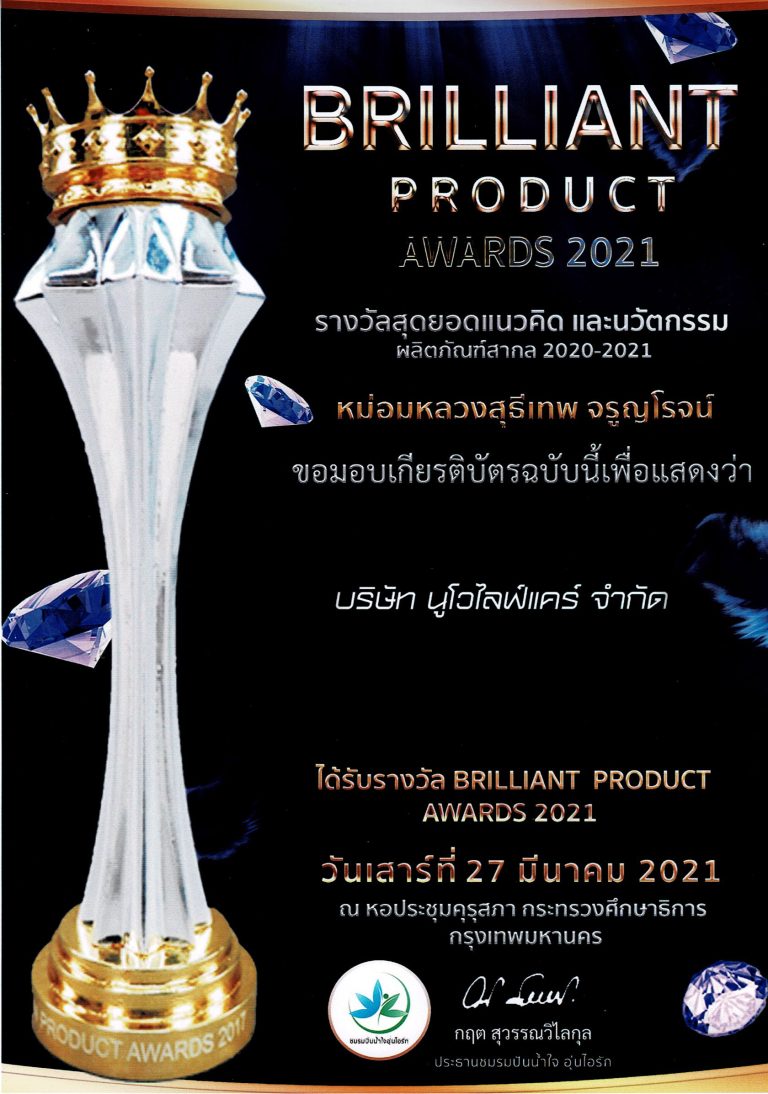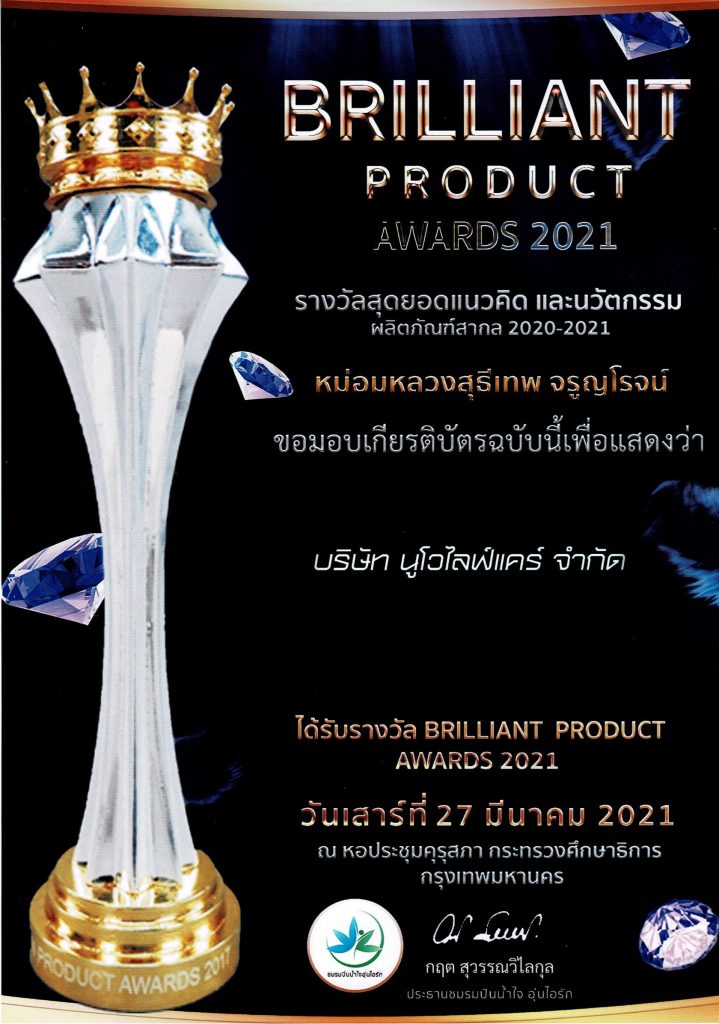 Nuvo Life care Company Limited develops and sells dietary supplements for those with fertility problems. Our products are as follows:
• Repro Vita-F Supplement for ovum nourishment
• Repro Vita-M Supplement for sperm nourishment
• Asta Pro Supplement for health nourishment
We are one of the brands that are selected by prestigious judges to win the BRILLIANT ASEAN PRODUCT AWARDS 2021 or brilliant and innovative universal products in 2020-2021.


Suitable for?
Women who receive infertility treatment
Women who want to improve egg cells
Women who want to enhance body immune
Women who want to increase the chance of pregnancy
Women who want to take care of their skin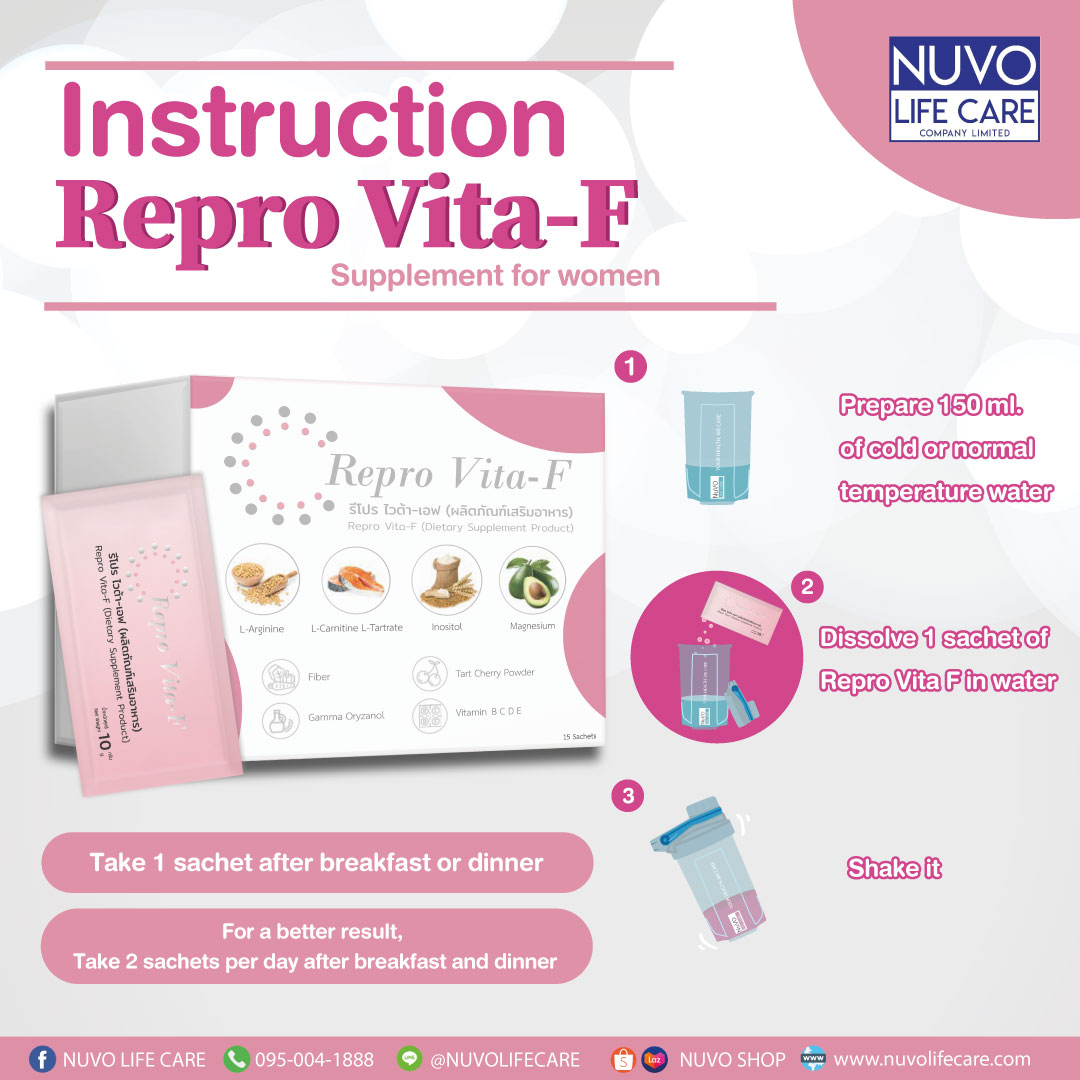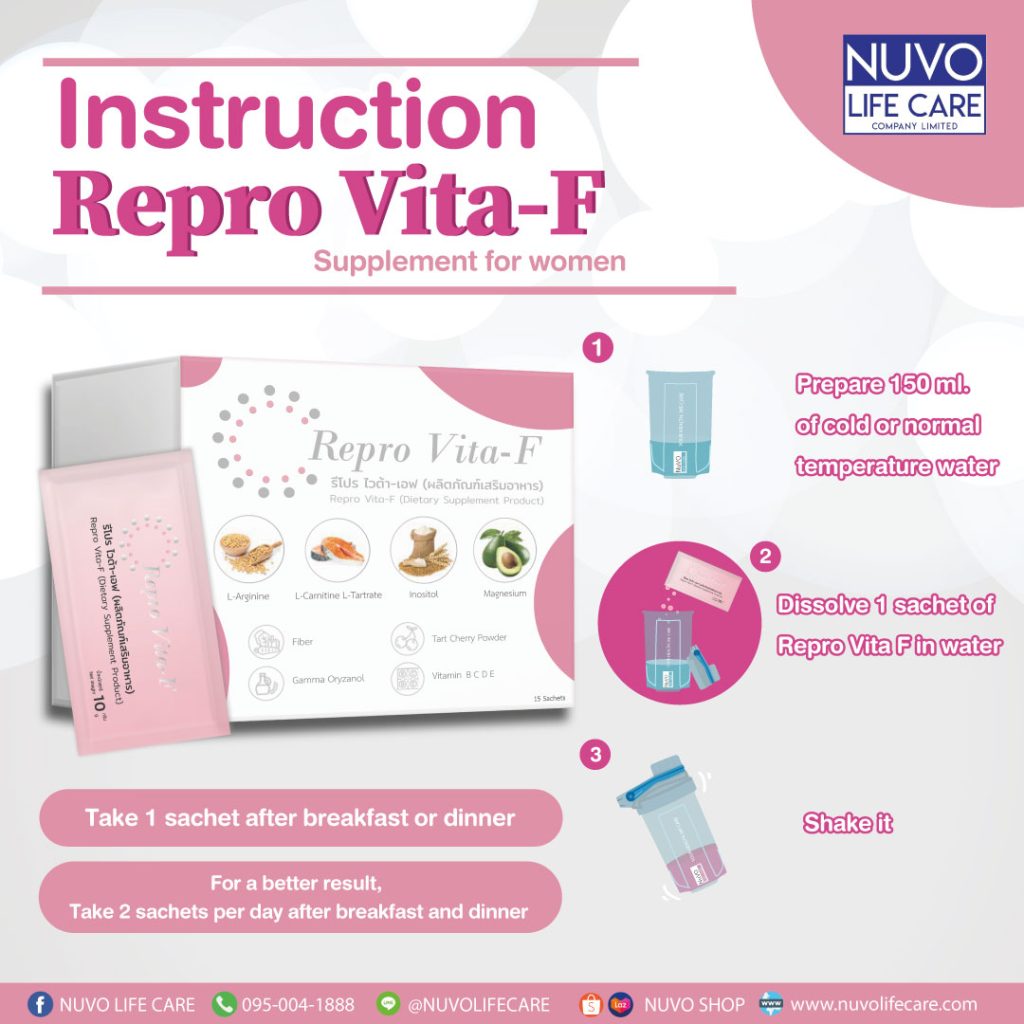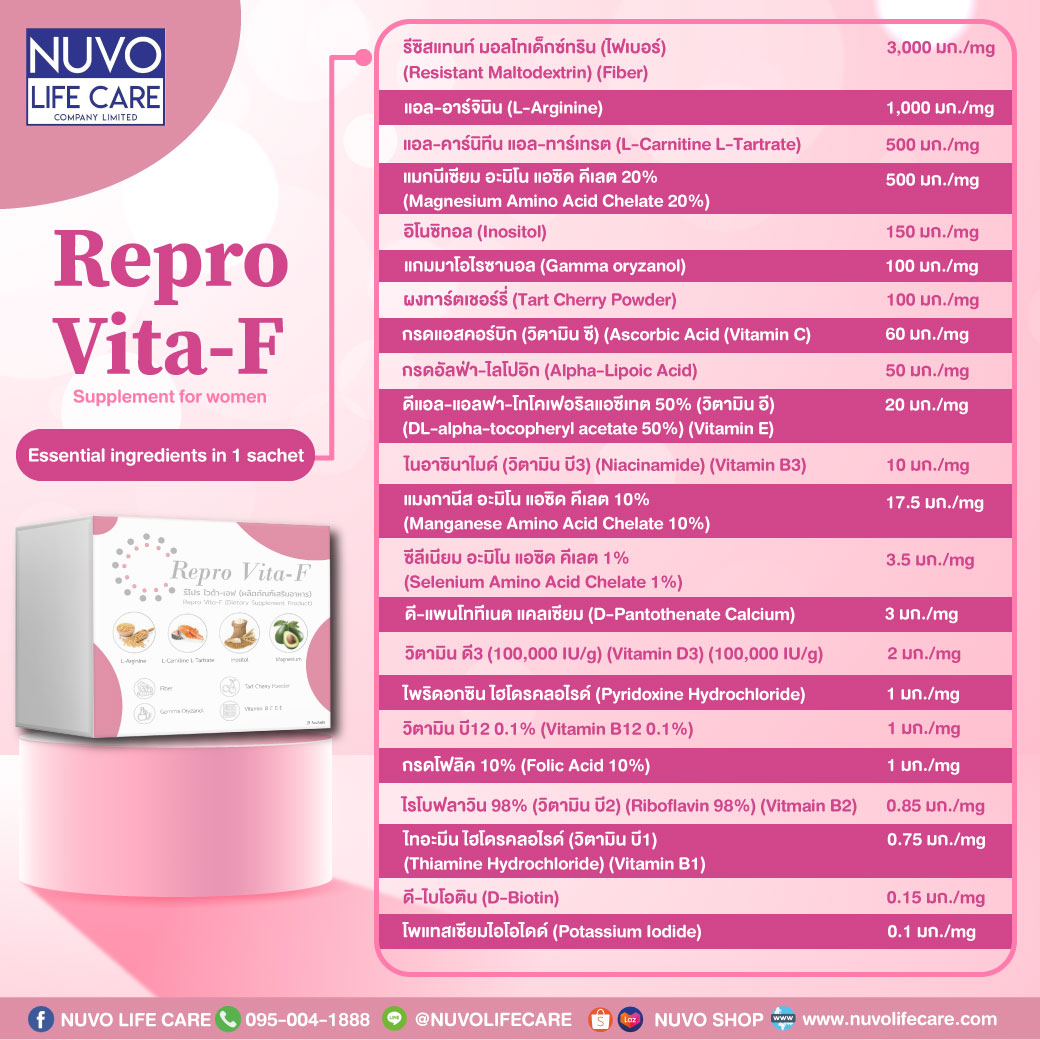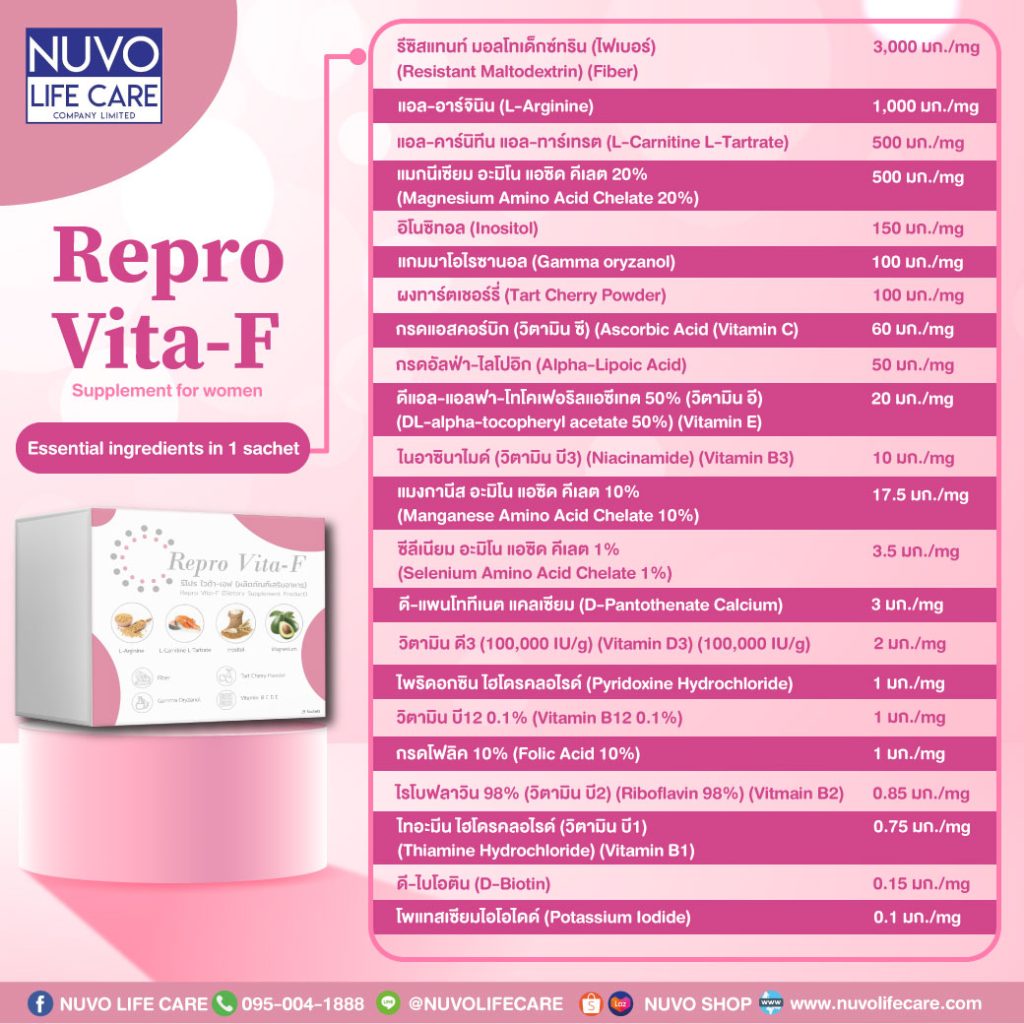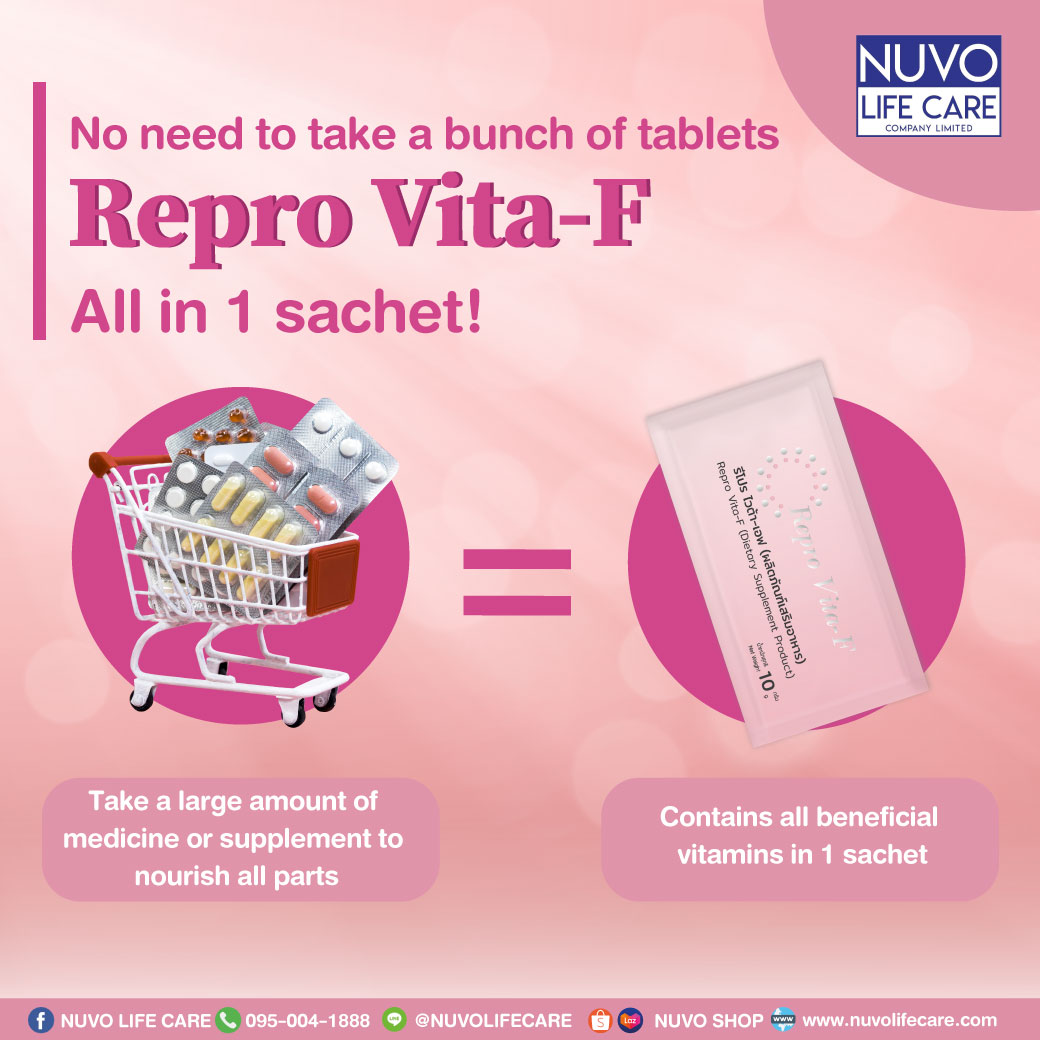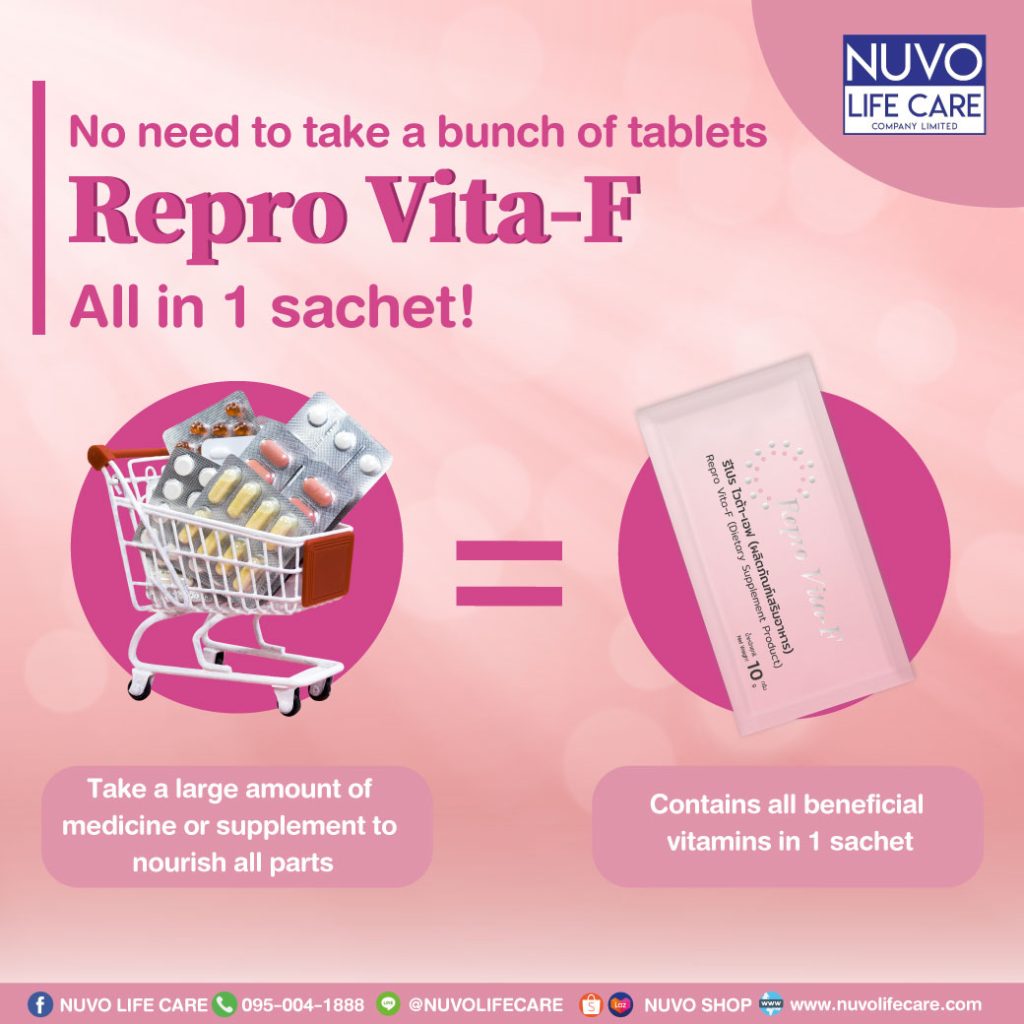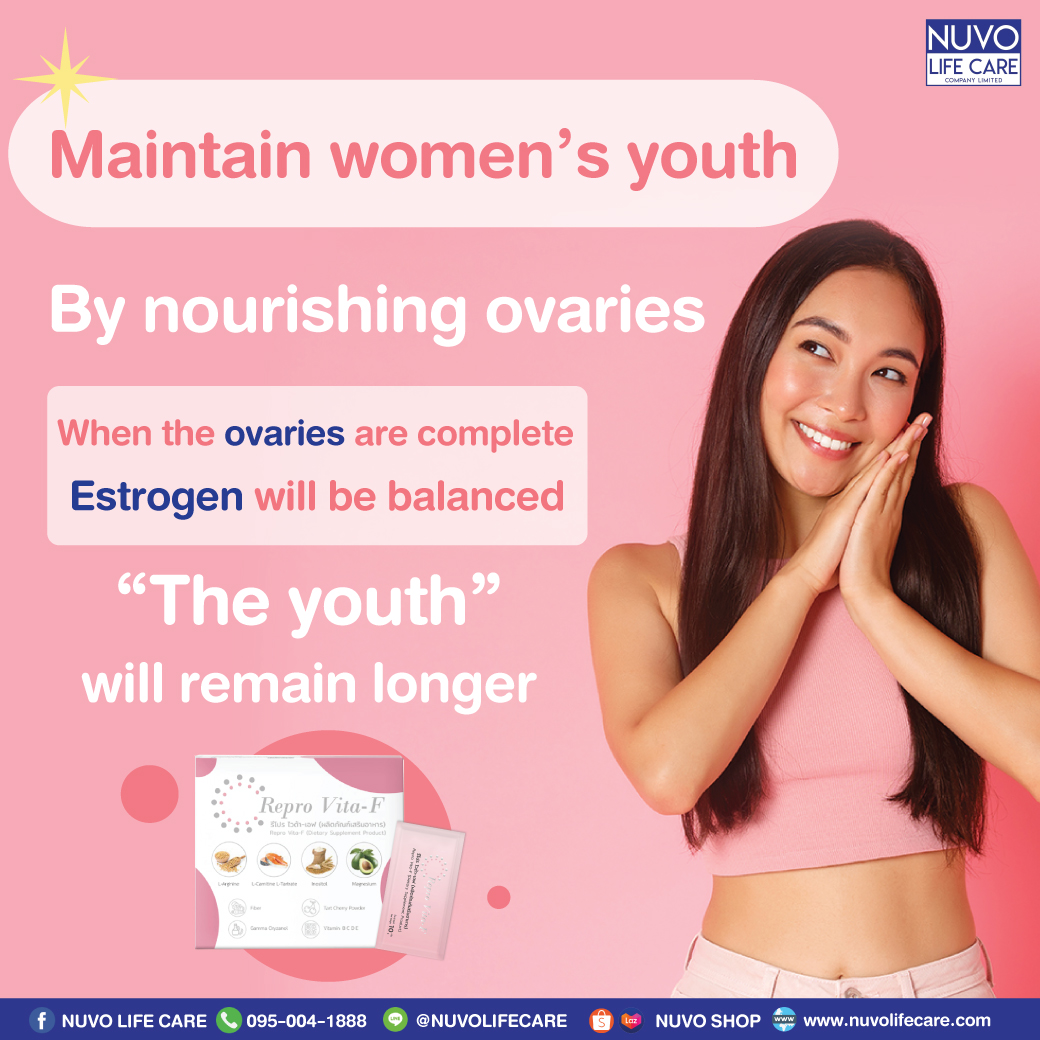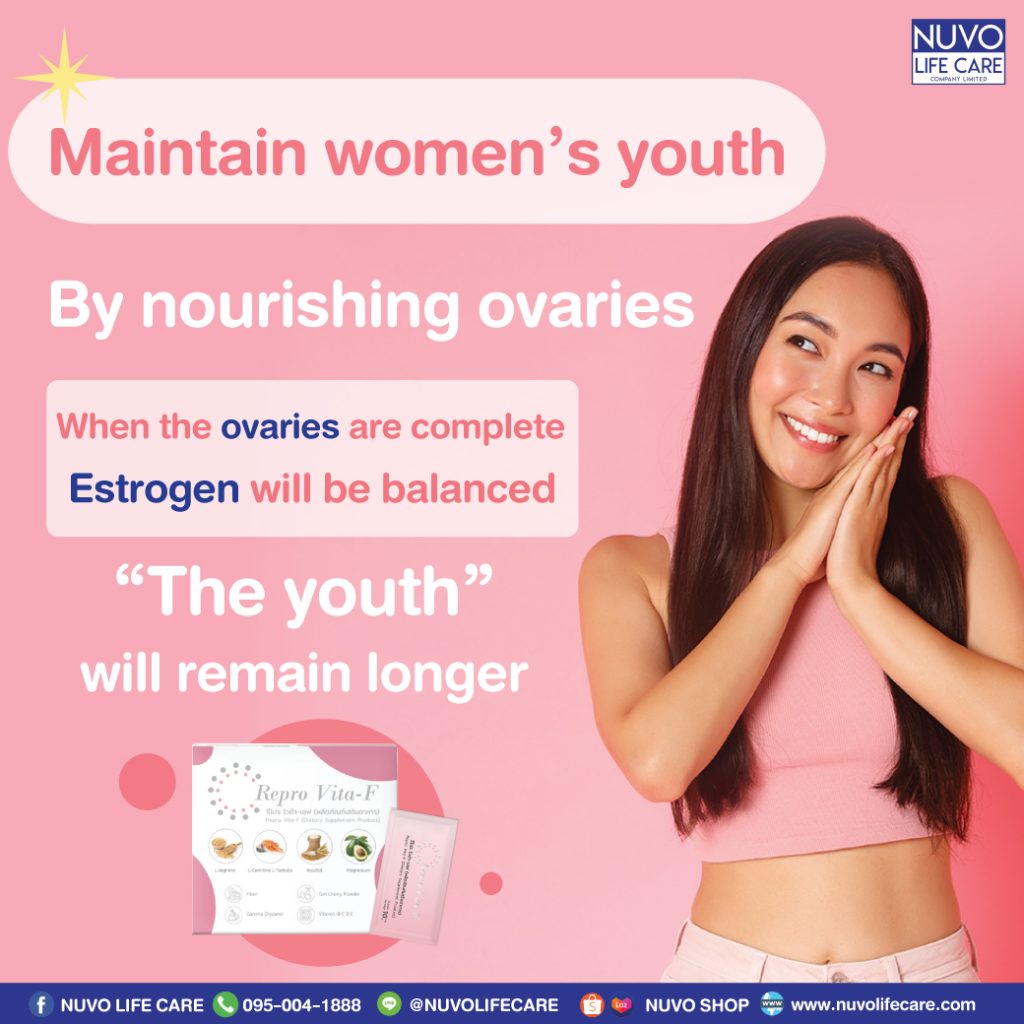 📋There are studies to support the benefits of the ingredients📋