Wrinkles are caused by a 1% decrease in collagen production each year. Furthermore, wrinkles are caused by work-related stress, a lack of time to care for one's skin, and a dislike of using skincare. All of these factors contribute to premature wrinkles.
There are various types of wrinkles as follow: ?
Wrinkles caused by poor self-care: This kind of wrinkle appears on dry skin and it can be fixed by using a moisturizer.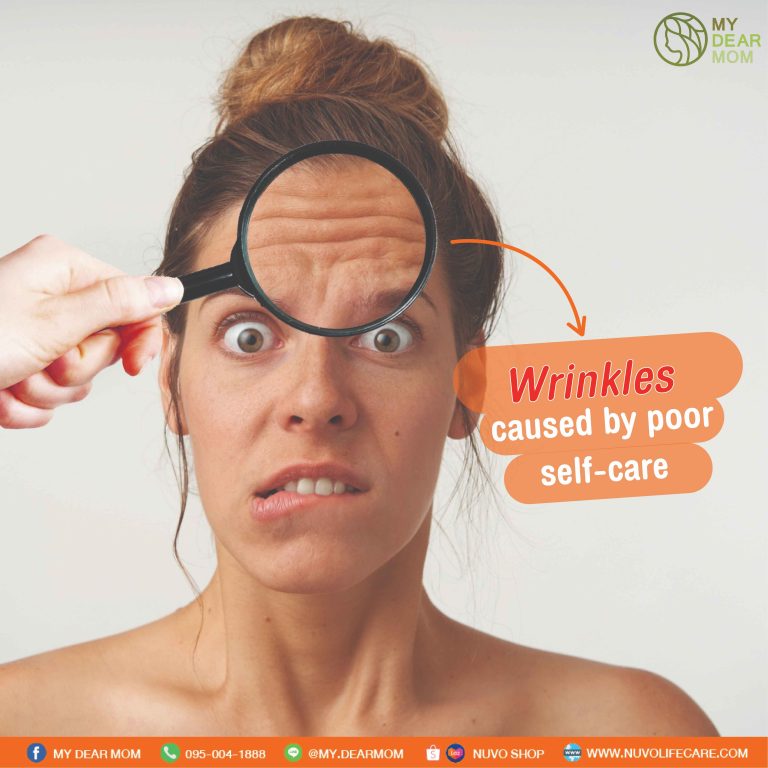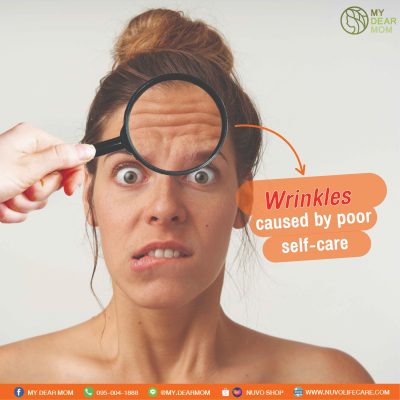 2. Wrinkles caused by facial expression and emotion: It is due to habitual facial expressions such as laughing and frowning which cause crow's feet under eye wrinkles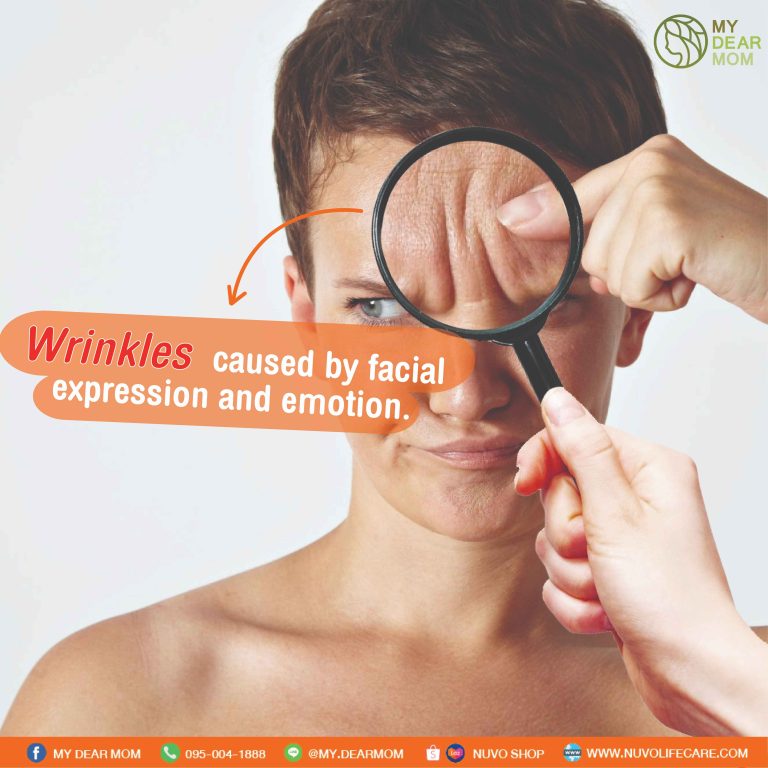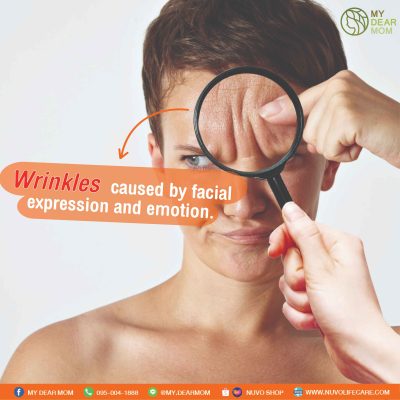 3. Aging wrinkles: It is because of the degeneration of collagen and fat causing the skin to be sag, wrinkle and look dull.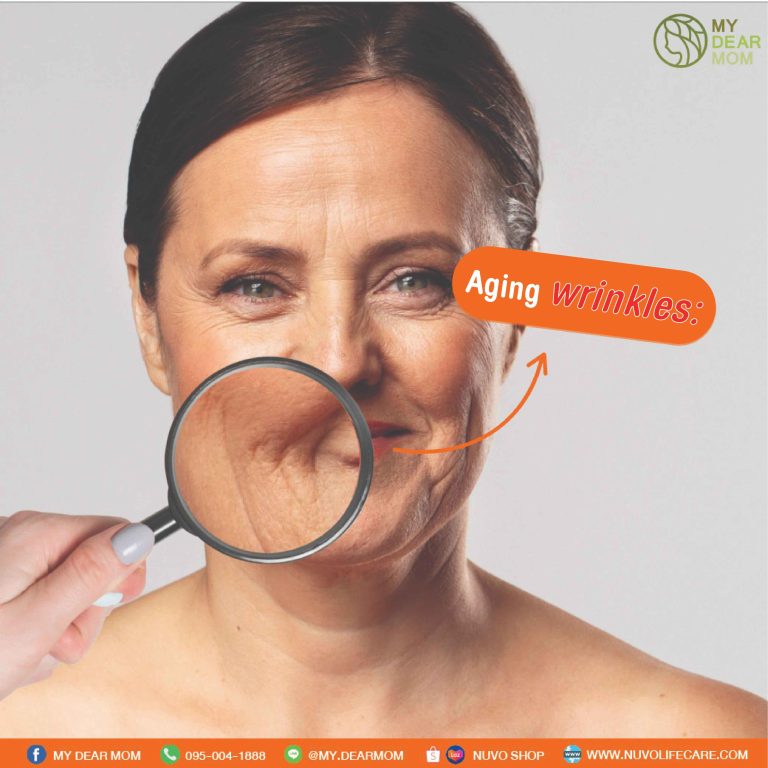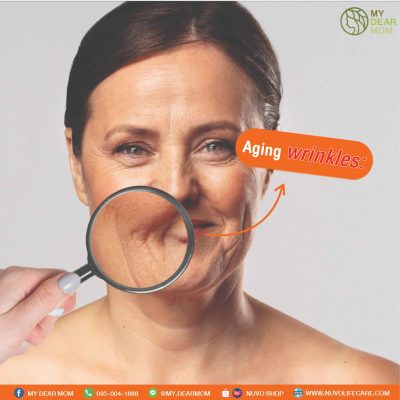 The simple way to prevent this problem is to use an effective sunscreen regularly before going out as sun exposure can damage your skin and cause premature wrinkles.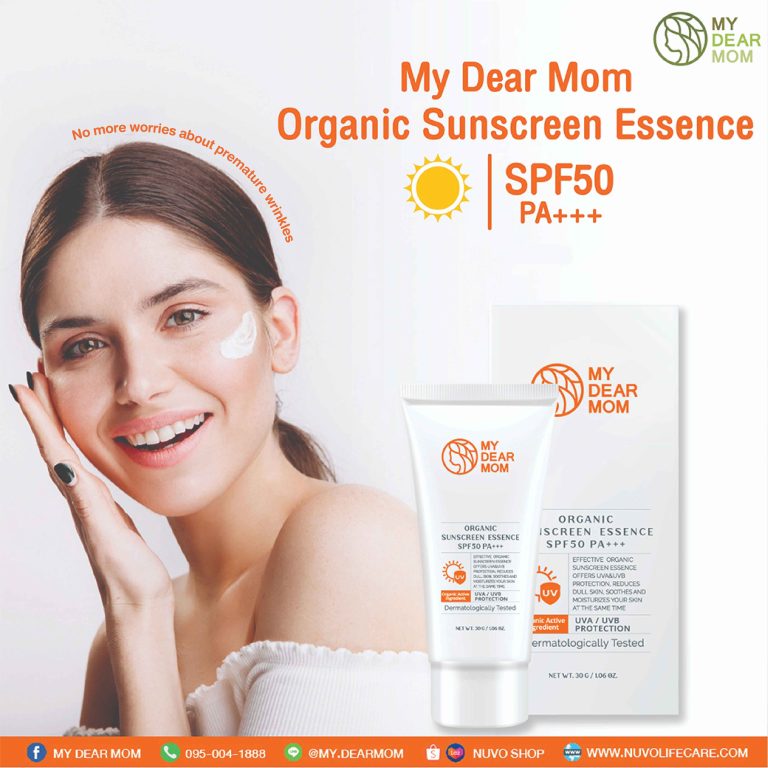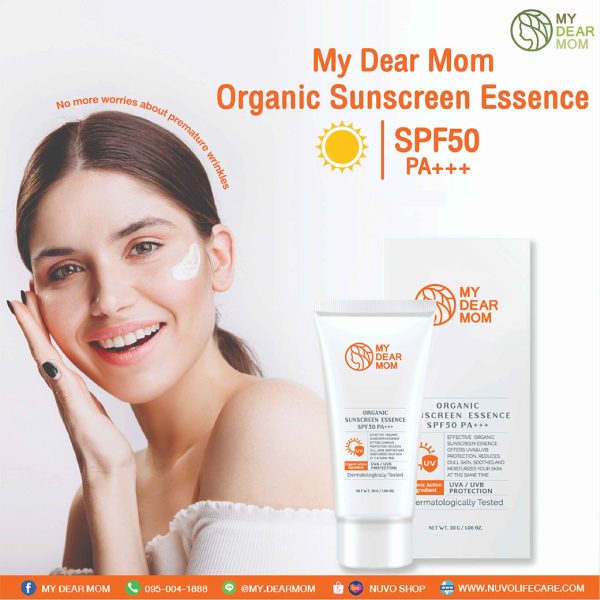 My Dear Mom Organic Sunscreen Essence, which contains 12 natural components, can effectively protect your skin from sun exposure and screen light and to protect your skin from sun exposure and pollution, dullness, and premature wrinkles.
Sunscreen cream that is dermatologically tested and approved by real users ensures that it is suitable for all skin types, especially sensitive skin and pregnant women.
It's compact and portable. You don't have to be worried about sun damage no matter where you are. It's also environmentally friendly. A must-have item for only 790 TH. Place your order now?
Sunscreen cream | face cream  | organic products | SPF50 PA+++ | my dear mom | Wrink