First of all, let's get to know the skin and its mechanism when exposing sunlight.
UV is the ray from natural sunlight that helps the skin receive vitamins from the warm sunlight in the morning, especially UVB only. But, if the skin is exposed to the sun for more than 10-15 minutes, the pigments under the skin will change their color to tan to reduce skin burning, which can cause skin damage.
Here are 3 tips to protect the skin from UV rays in daily life: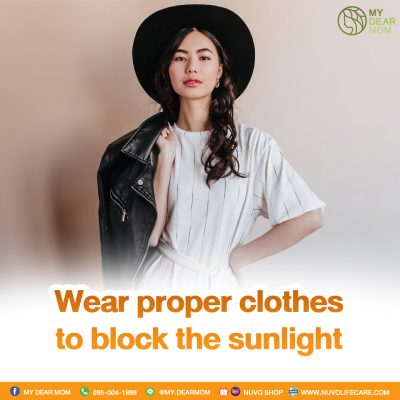 You can protect your skin from sunlight by wearing dark, thick clothes to block UVA and UVB rays from affecting the upper skin layer as much as possible. Or, you can wear special UV light filtering clothes that can protect all parts of the skin against UVA, UVB rays at any distance.
Avoid exposing to sunlight for a long period of time.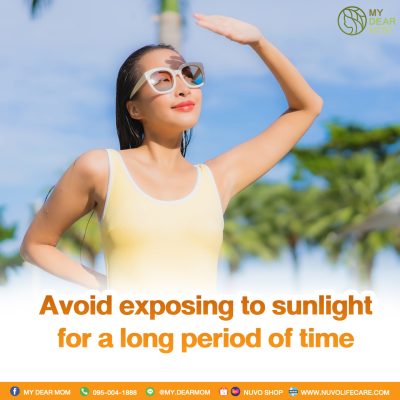 You should avoid exposing yourself to the sun during 10:00 a.m. to 4:00 p.m. because it is a time when sunlight emits UVA and UVB rays with a high concentration of energy. If the skin has been exposed to the sun during that time, it will cause the skin to produce Oxidative Stress substances that stimulate DNA to cause damage to the skin.
Always put on sunscreen every day.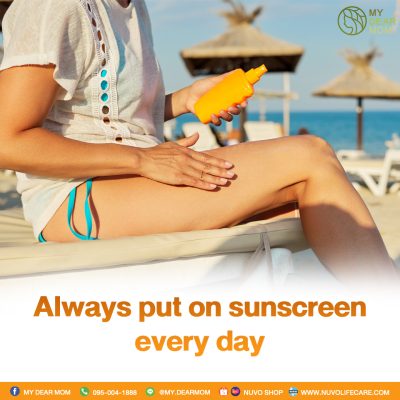 If you need to go outside and must be in a place with unavoidable bright sunlight, you should put on sunscreen that can protect you from UVA UVB PA+++ rays before leaving the house every time.
PA is the level of ability to protect the skin from UVA ray. After applying sunscreen to protect against UVA and UVB rays from daytime activities, the skin should be thoroughly cleaned to avoid the sunscreen clogging under the skin layer.
Our My Dear Mom also has sunscreen that can protect the skin effectively. With more than 12 natural extracts with high effectiveness in protecting the skin from sunlight or light from the computer screen, it protects the skin from sunlight, pollution, dullness, and reduces premature wrinkles. No more worries about the problem of white cast.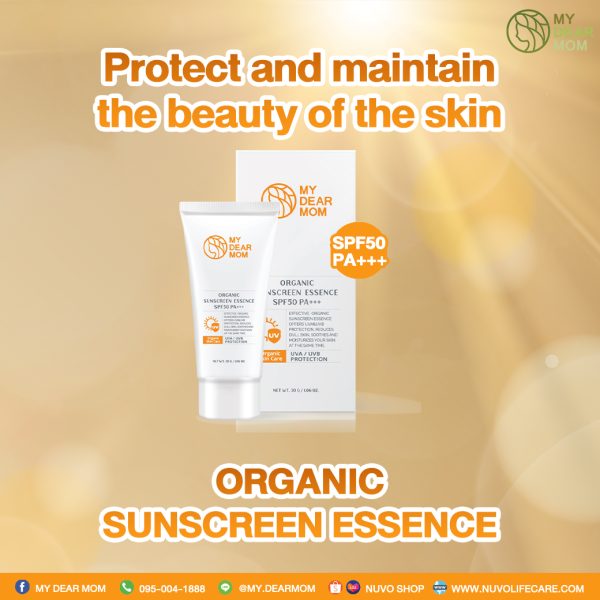 My Dear Mom Organic Sunscreen SPF50 PA+++
It has been tested by medical experts and a sample of real users. Therefore, it is suitable for all skin types. People with sensitive skin and pregnant women can also use it.
With a portable tube form, it is very easy to carry when leaving the house or traveling somewhere. No more worries about the sun's rays harming the skin. Also, it's environmentally friendly. It is an item that you really should have.
Sunscreen cream | face cream  | organic products | SPF50 PA+++ | my dear mom