You can say that the weather in Thailand is extremely hot. And the sunlight can make your skin burnt, dark, and damaged. It even causes blemishes, freckles, and dark spots.
Already tried hats, umbrellas, and sunscreens with SPF, but why was the skin even darker! Used too little SPF?
Have you ever wondered why sunscreen has different SPF and PA+++? Some have one plus and some have 2-3 plus. Today, My Dear Mom, we have tips on how to read SPF and PA+++ in sunscreen for everyone.
SPF or Sun Protection Factor means is a measure of how well a sunscreen will protect skin from UVB rays. Each scale has the ability to absorb UV rays as follows.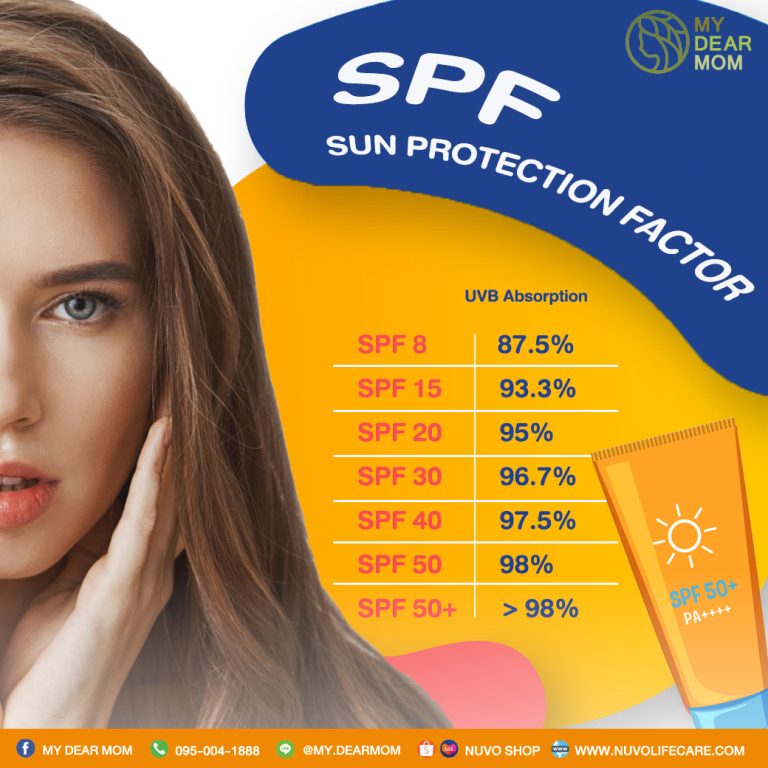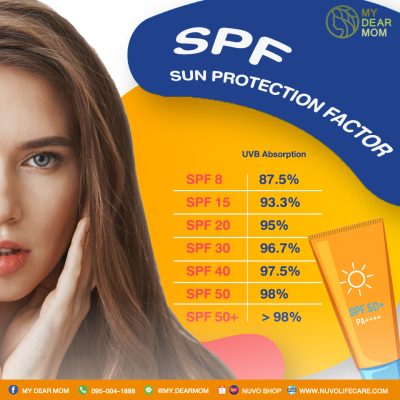 SPF and PA in sunscreen
SPF and UVB Absorption Effectiveness
SPF 8 will absorb 87.5% of UVB rays.
SPF 15 will absorb 93.3% of UVB rays.
SPF 20 will absorb 95% of UVB rays.
SPF 30 will absorb 96.7% of UVB rays.
SPF 40 will absorb 97.5% of UVB rays.
SPF 50 will absorb 98% of UVB rays.
SPF 50+ will absorb >98% of UVB rays.
The harmfulness of UVB (Ultraviolet B) – There is 5% of UVB in the sun that cannot pass through glass. But when you're outdoors and your skin isn't wearing sunscreen, UVB rays can cause sunburn.
PA+++ or Protection Grade of UVA means the protection against UVA rays. PA has 4 levels as follows: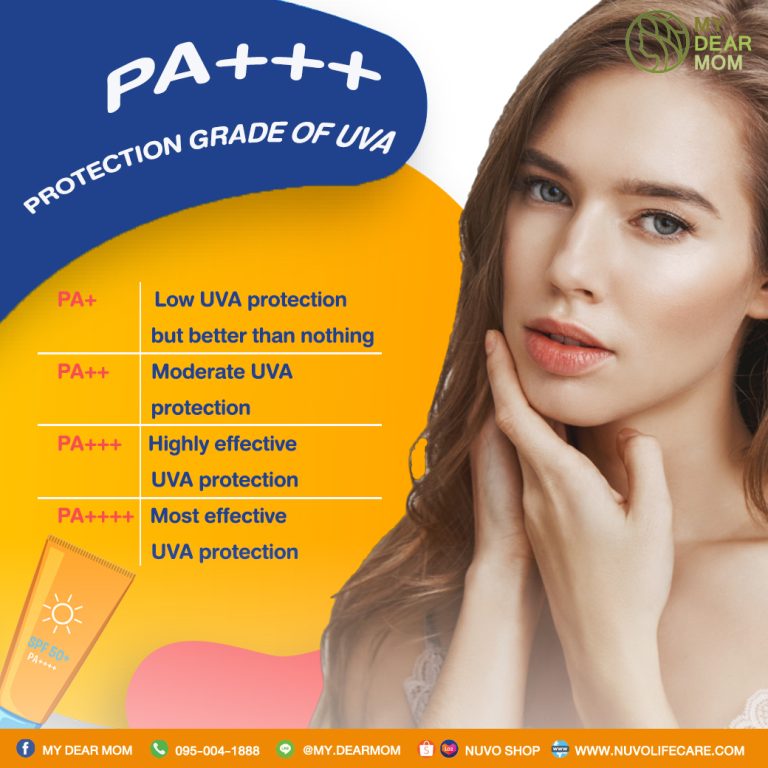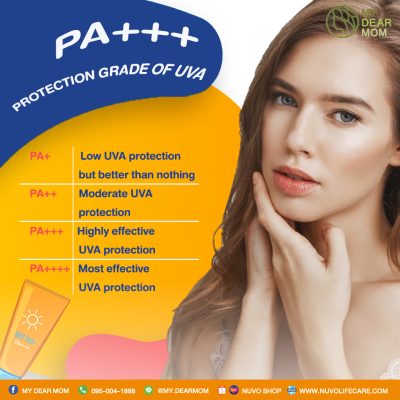 SPF and PA in sunscreen
PA+= Low UVA protection but better than nothing
PA++ =?Moderate UVA protection
PA+++ = Highly effective UVA protection
PA++++ = Most effective UVA protection
The harmfulness of UVA (Ultraviolet A) – There is up to 95% of UVA in the sun. It can even pass through glass.
Though you're in a building, it can penetrate into your deep skin layer. If you don't protect your skin by applying sunscreen, it can result in premature skin aging, wrinkles, and dark spots.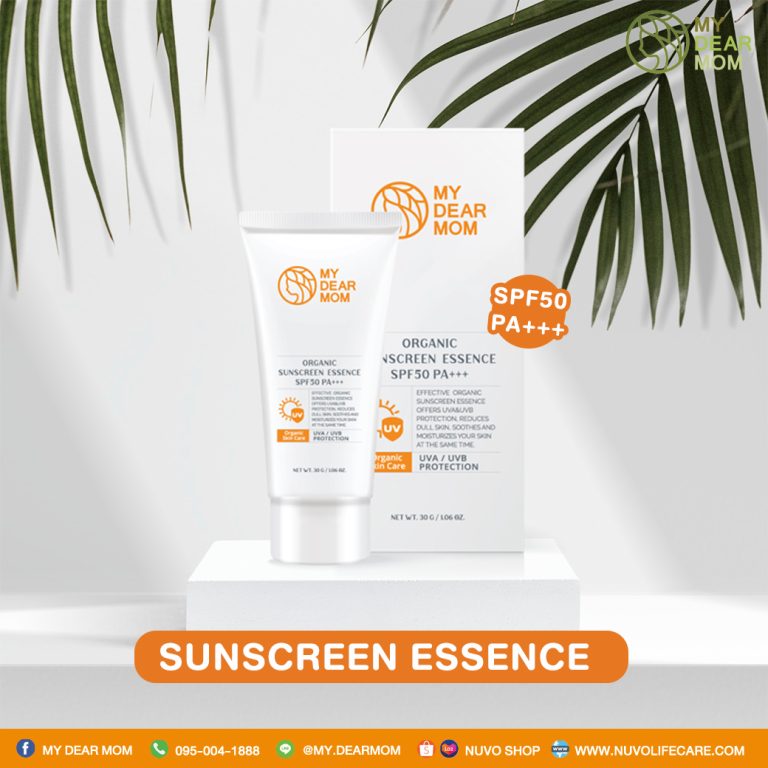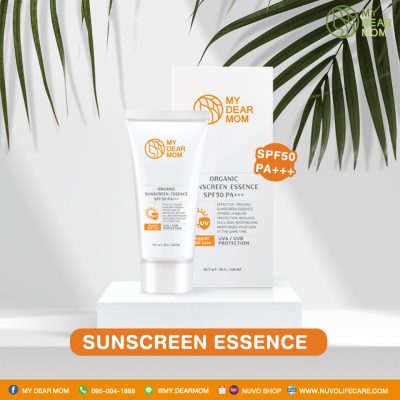 If you're looking for a right sunscreen, we recommend you My Dear Mom Organic Sunscreen Essence which is a physical sunscreen. It leaves no stain. Your face won't be unnaturally white. It has a light texture and SPF50 PA+++, protecting the skin from UVA, UVB, pollution, dullness, and premature wrinkles. Only 790 THB per tube.
Sunscreen cream | face cream  | organic products | SPF50 PA+++ | my dear mom | SPF PA | SPF PA | SPF PA