Normally, your body needs nutrients to help with body growth and immunity, and health enhancement. So does your skin. Your skin also needs nutrients to nourish skin cells so that the skin will look glowing, bright, and healthy. Apart from exercise, getting enough rest, or drinking at least 6 glasses of water a day, the "nutrients that your body needs" refers to foods that are rich in nutrients for bright and glowing skin. Let's see what's there.
1. Vegetables and fruits full of Antioxidants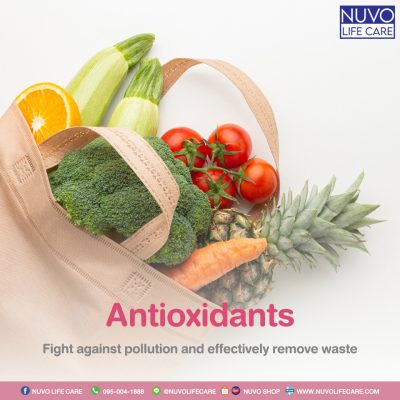 help you fight against pollution and effectively remove waste. For example, orange, lemon, papaya, strawberry, broccoli, cauliflower, spinach, carrot and kale.
2. Plants containing Beta-carotene or Vitamin A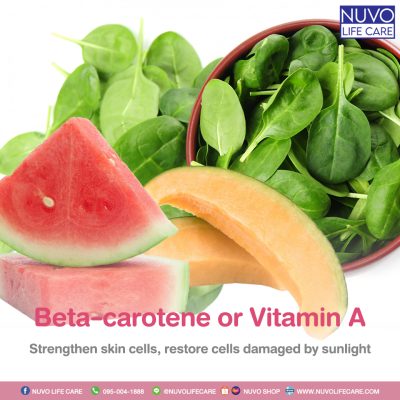 help strengthen skin cells, restore cells damaged by sunlight, and fight against skin cancer. For example, pumpkin, carrot, watermelon, cantaloupe, ripe tomato, guava, spinach.
3. Selenium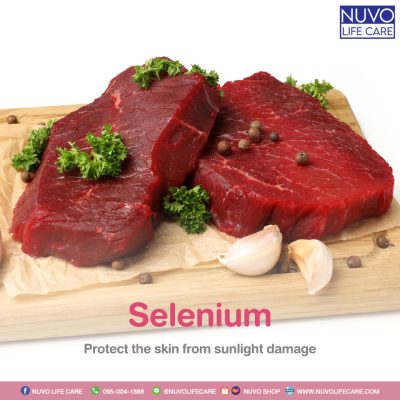 helps protect the skin from sunlight damage. It is commonly found in unbleached grains, red meat, shrimp, crab, brown rice, eggs, mushrooms.
4. Vitamin C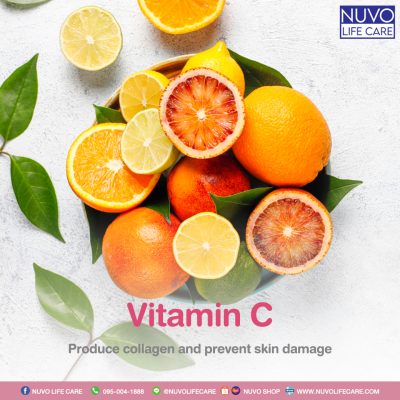 helps produce collagen and prevent skin damage. It is found in guava, orange, pineapple and Indian gooseberry. 
5. Foods containing Vitamin E & Zinc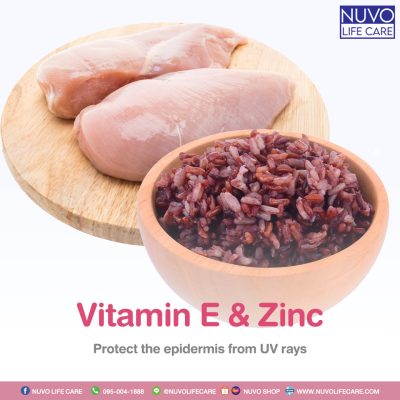 help protect the epidermis from UV rays. Vitamin E is found in rice bran oil, oil, nuts, sesame, brown rice and zinc is found in crab, oyster, chicken breast, rice germ.
6. Essential Fatty Acid: Omega-3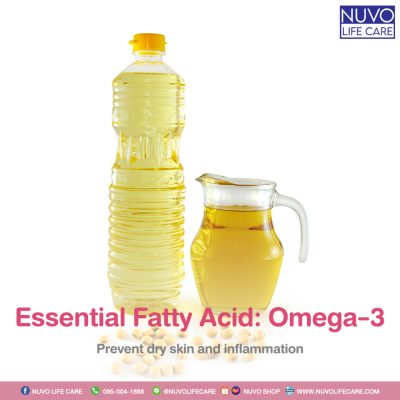 strengthen epidermis so the skin can keep moisture effectively. It helps skin not dry and prevent inflammation. It is found in mackerel, sea fish, algae, soybean oil.
List of foods mentioned above is very easy to find, not complicated, and also helps make the skin beautiful with vitamins. Your skin will look bright and hydrated. And don't forget to find a good thing to strengthen skin to be more beautiful with vitamins.
Here is a good product we'd like introduce people who don't have time to take care of their skin and do not get enough nutrients for the skin. This is Asta Pro, an effective supplement that will make your skin shine as much as eating food.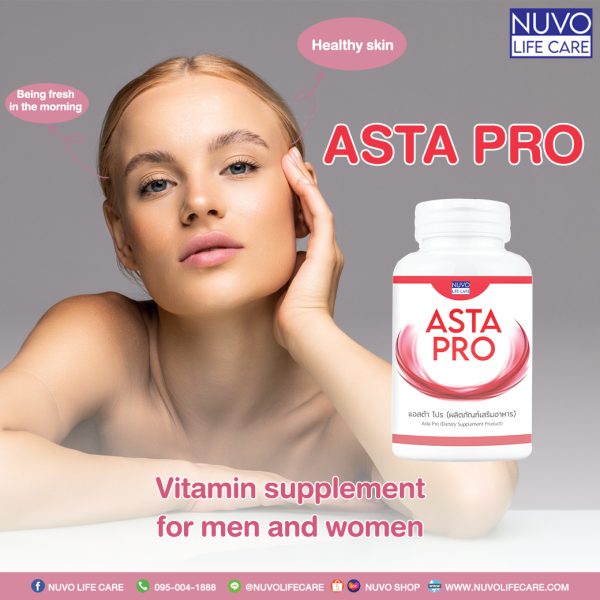 Asta Pro is a vitamin for men and women that helps maintain health and beauty in one tablet. 
Red algae or Haematococcus pluvialis extract imported from Japan helps in nutrient absorption and the production of Astaxanthin, high-effective antioxidants.
Coenzyme Q10 helps with wrinkles, anti-aging, skin brightness
Gamma Oryzanol in rice bran oil nourishes nerves and the brain, and boosts the immune system.
 Collagen Dipeptide restores moisture and skin elasticity. 
  It also contains 10 other ingredients that provide benefits for both physical health and beauty effectively. No need to take many tablets of vitamin, just Asta Pro, complete in one bottle.
Asta Pro | Vita F Jelly | nourish beautiful eggs | nourishing food before pregnancy | astraxanthin | vitamin beautiful skin  | vitamin beautiful skin  | vitamin beautiful skin