Do you know that taking medicines or supplements with certain types of drinks may cause more negative effects on the body or some drinks may interfere with the action of the drug? Instead of taking medicine to nourish or cure, it becomes taking medicine without any benefits. So, what kind of drinks to avoid? Let's see them together.
Milk: Because it contains protein that helps coat the stomach. And calcium in milk can obstruct the action of medicine.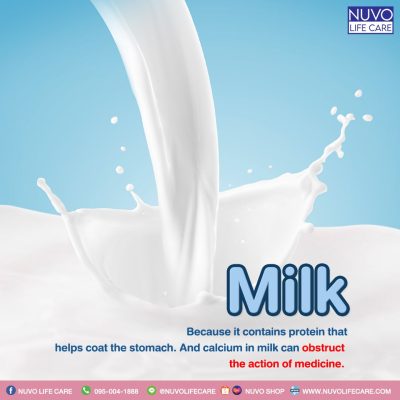 Coffee: It makes the heart beat faster. Therefore, when taken with medicine or supplements, it may lead to palpitations and arrhythmias.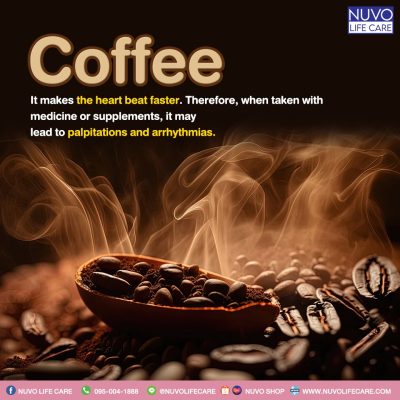 Soft Drink: It contains both acid and caffeine. As a result, it leads to slower absorption and duration of medicine action. Because of that, it is best to stop and avoid it.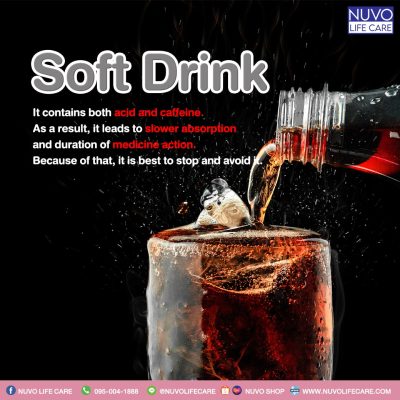 Alcohol Drink: It's even more something that shouldn't be done. Because no one would want to get hungover and then take paracetamol to treat it. There is a great chance of liver failure.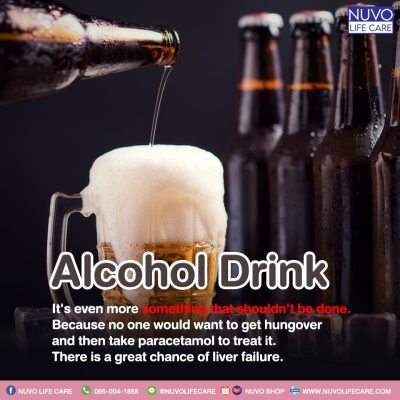 No matter what, it's best to take medicine or supplement with water. Or, there may be some supplements that are in the form of a drink so that you can drink it with some light, not too sweet juice.
Like our Repro Vita-F, a supplement all mothers like to drink together with juice.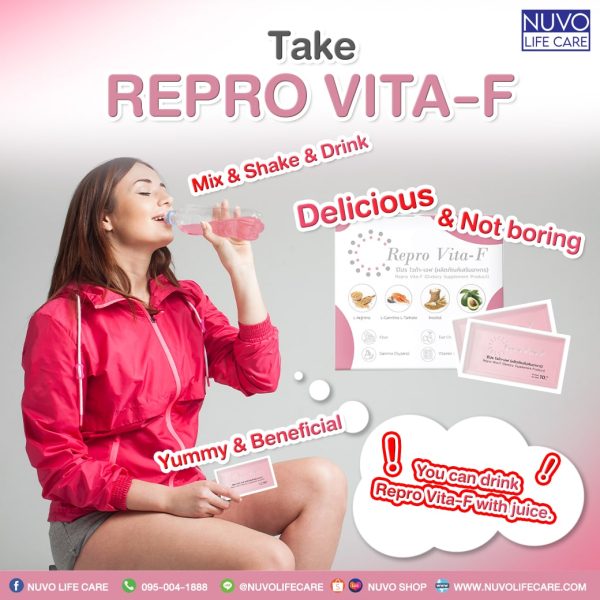 You can order Repro Vita-F to nourish your eggs and prepare your body to be better. Other products from Nuvo Life Care are now available today. Let's check it out!
Food that nourishes women who want to have children | uterus nourishingnourishing natural pregnant eggs | Uterine tonic, infertility | nourish the uterine wall | infertility drug | prenatal | vitamins | pre-pregnancy medication | Prenatal Supplements food before pregnancy | nourishing food before pregnancy | nourish beautiful eggs | | pregnancy preparation vitamins | medication before pregnancy | Supplements to prepare for pregnancy