There are so many kinds of vitamins in the market that many consumers might be worried that what kinds are safe for the consumption
Today, we will show you how to search for product ingredients for safe purchasing and consuming by giving examples of good quality products like Repro Vita – F, Repro Vita – M, Asta Pro, and new product Vita F Jelly, which is a vitamin supplement for people with infertility problems.
How will they be? Let's take a look at each product.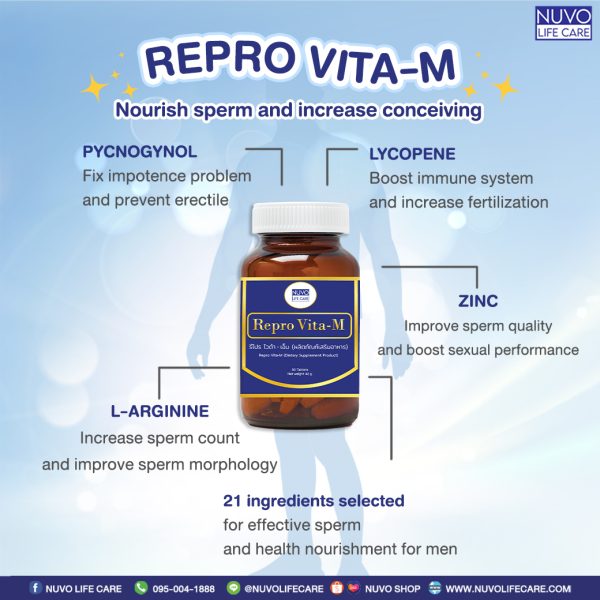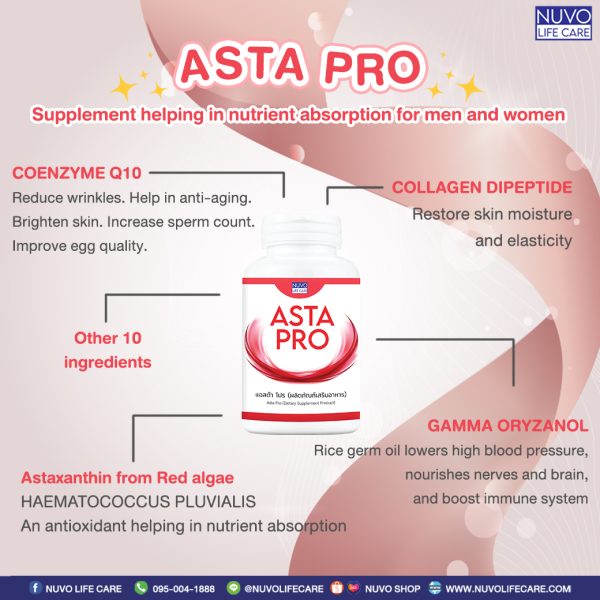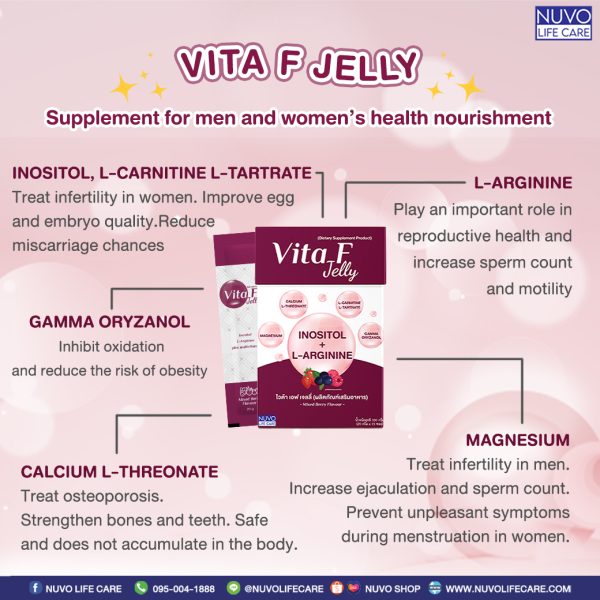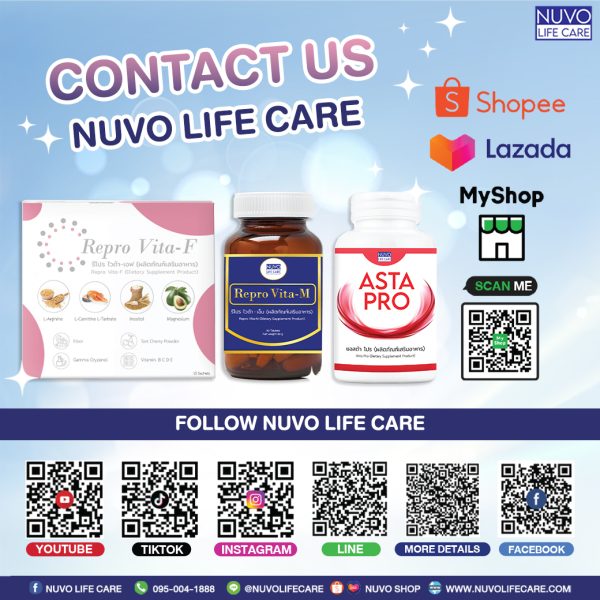 Repro Vita F | Repro Vita M | Asta Pro | Astapro Plus | Vita F Jelly | Nuvo Calcium Jelly | food snd Vitamin | products from Nuvo Life Care