Many people might be experiencing fertility problems and still can't have kids. From now on, there's no need to worry anymore because we'd present you products from Nuvo Life Care. Guaranteed by many reviews, they are products behind the success of many families.
 Repro Vita – F: Egg supplement for women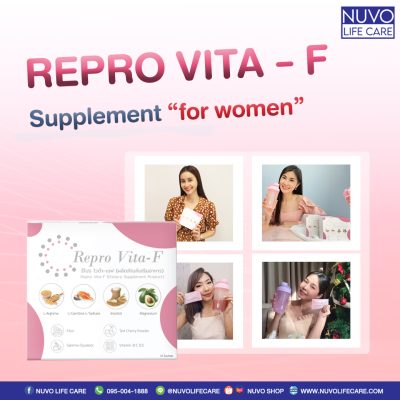 Repro Vita – M: Sperm supplement for men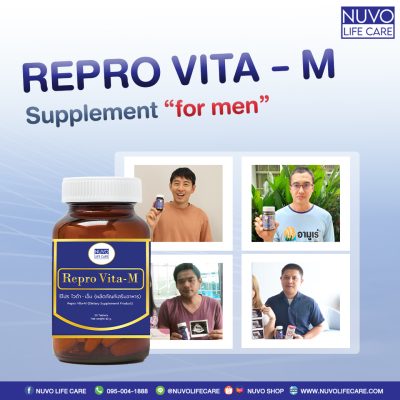 Asta Pro: Health and aesthetics supplement for men and women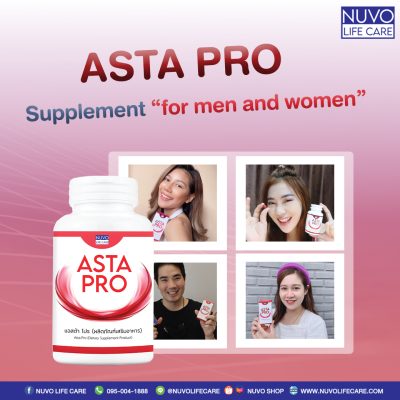 Calcium Jelly: Calcium supplement for bones and teeth nourishment from Nuvo Life Care. Suitable for pregnant women, everyone can take it.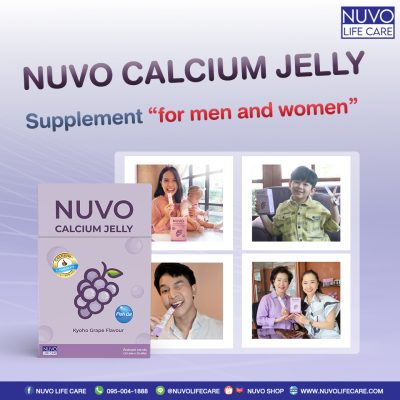 All customers said "I can get pregnant", "Great", "Awesome". We are pleased to hear it and we would like to thank all people who trust our products. 
Nuvo Life Care understand every problem and fix the problem correctly to the point. Vitamin supplements are easy to take and have many benefits. We are ready to be your reliable advisor and will lead every family to an achievement of having children together.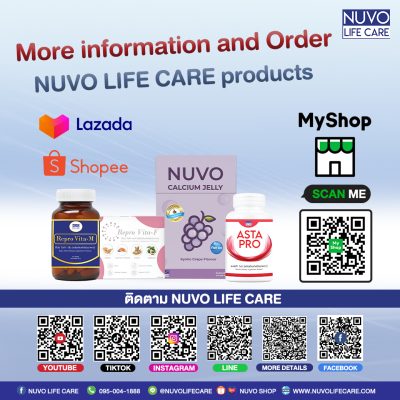 Let us be a part of your success, order now ?
Facebook : https://www.facebook.com/nuvolifecare
Line @nuvolifecare (http://line.me/ti/p/~@nuvolifecare)
Instagram : https://www.instagram.com/nuvolifecare/
Website : www.nuvolifecare.com
Tel : 095-004-1888
shopee : https://shopee.co.th/nuvo_shop
Lazada : https://www.lazada.co.th/shop/nuvo-shop
Tiktok : www.tiktok.com/@nuvolifecare?lang=th-TH
Vita F Jelly | Repro Vita – F | Repro Vita – M | asta Pro | Nuvo Calcium Jelly | astraxanthin