Dandruff is a scaling scalp condition caused by dry skin flaking off the scalp. It can be seen on the hair root, hair, or hair fall out to the neck and shoulder. It is significantly more noticeable on dark-colored clothing. Dandruff has become a prevalent condition, causing people to lose confidence.
We will show you how to treat and prevent as follows:
Avoid washing your hair with hot water since it can cause the scalp to be dry and flaky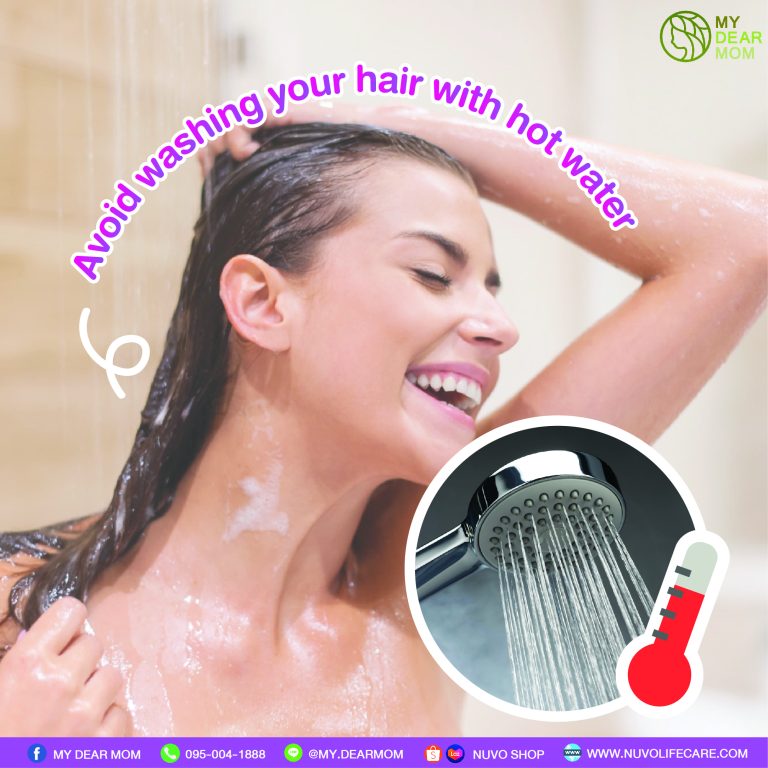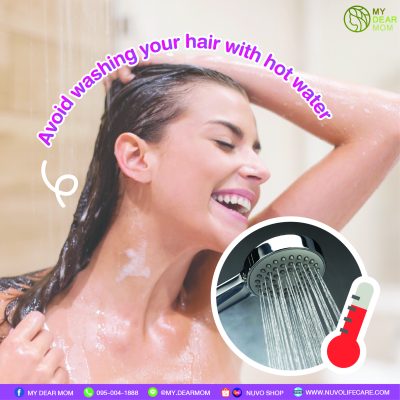 2. Avoid intense scratching or using sharp-toothed comb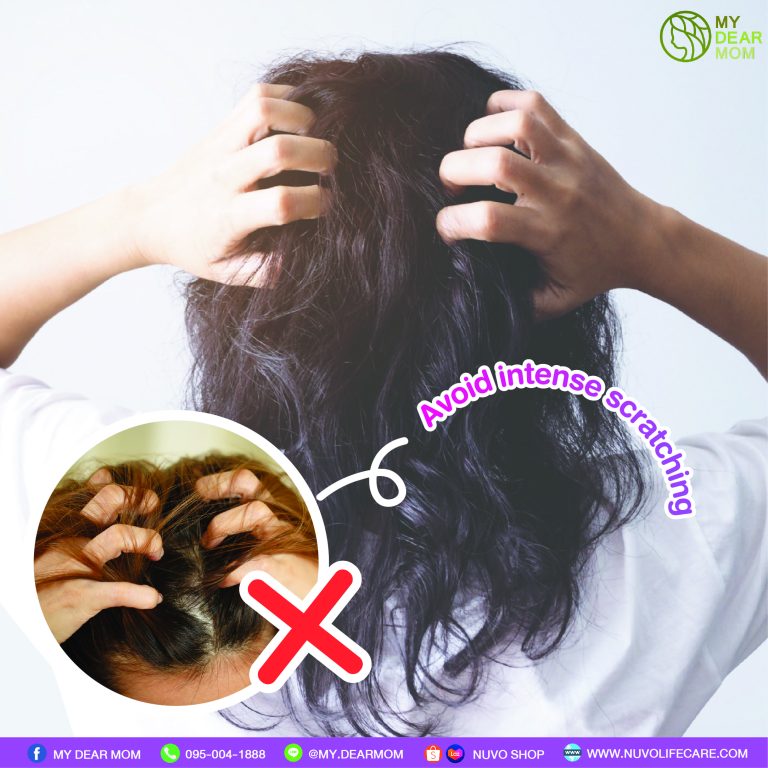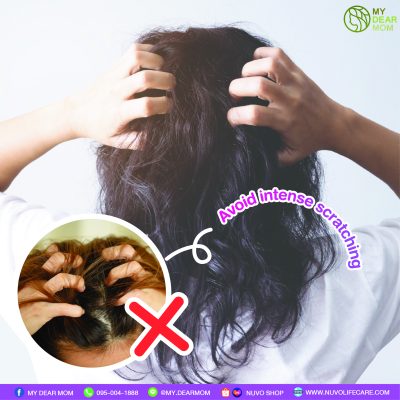 3. To decrease fungus, use a medicated dandruff shampoo and a conditioner after washing your hair. Those with dandruff should use this regularly. Please also wash your hair 2-3 times per week. After that, you should only use this 1-2 times each week. Please leave shampoo on your hair for 5-10 minutes each time.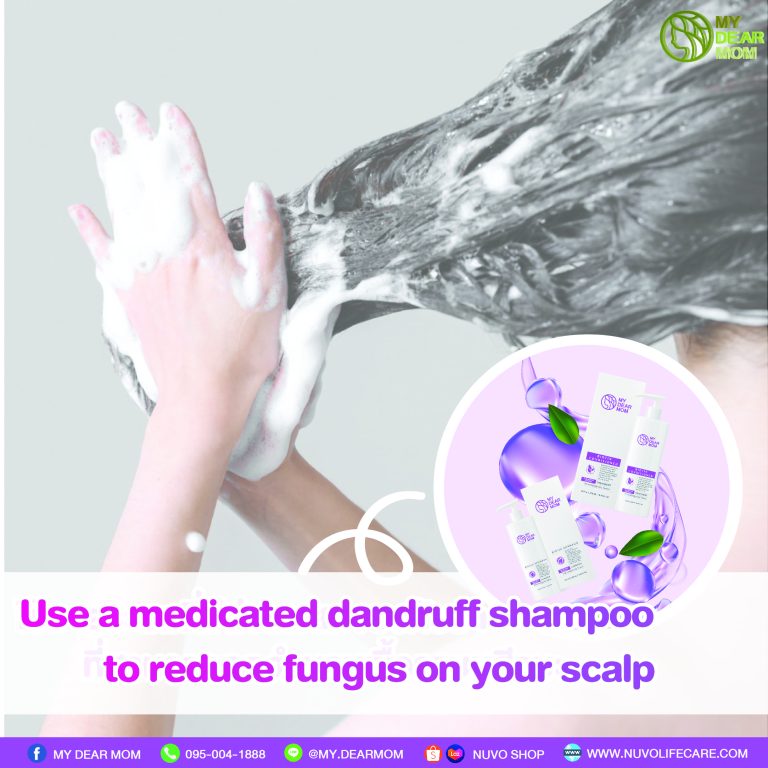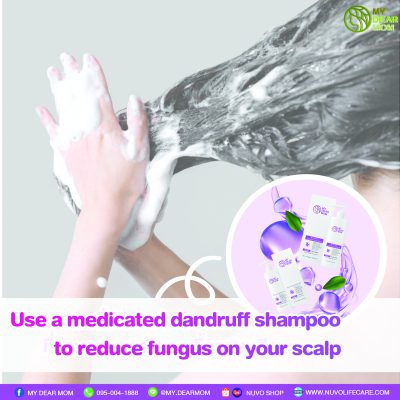 We recommend My Dear Mom Biotin Shampoo and Biotin Conditioner, hair care products with natural ingredients such as Ginseng Extract, Biotin, Vitamin B3 and Organic Argan Oil.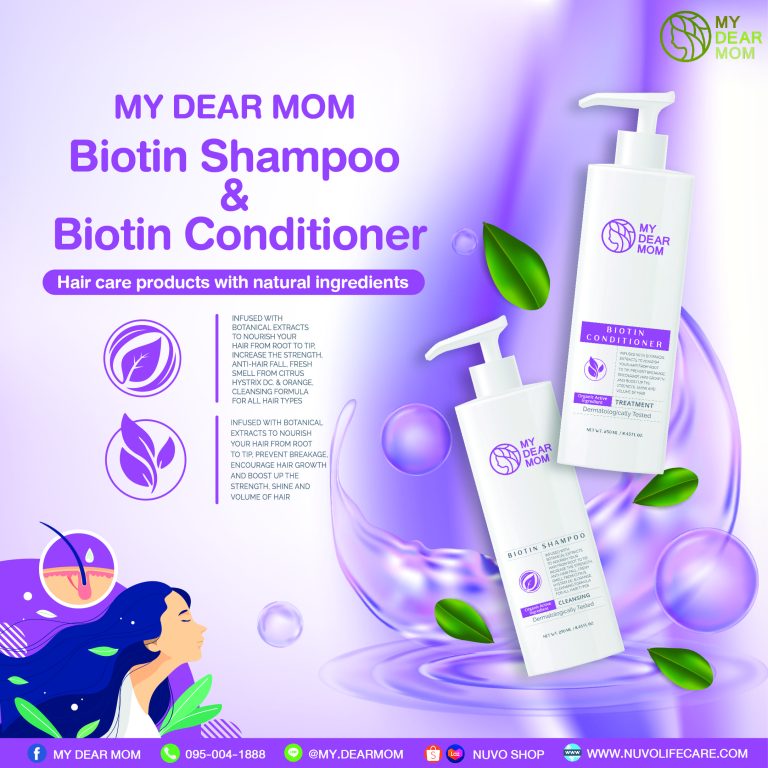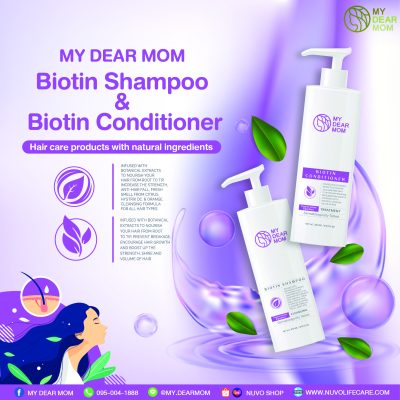 Those with dandruff, hair fall, sensitive skin and pregnant women can use it with no worries.
Shampoo | conditioner | shampoo organic | hair loss | damaged hair | my dear mom | dandruff on scalp | dandruff on scalp | dandruff on scalp