Run-down skin and dullness are not what you just imagine! 
Most young people still neglect skin care and let the skin look shabby or look older than for their age, which may be caused by wrong habits done unconsciously.
Today, let's see what causes shabby and bad skin.
1. Improper skin care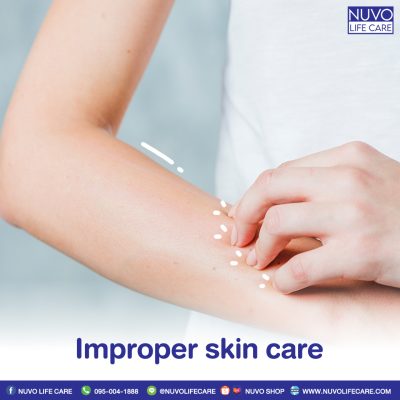 – It means using creams that are not suitable to the skin, including not putting on sunscreen before leaving a house. This habit will cause wrinkles from sunlight.
2.Sleep deprivation
– Not having enough sleep cause the body to feel tired, leading to run-down skin, dark circles around the eyes, and wrinkles.
3. Don't eat enough fruits and veggies

– Diet is an important thing. If you want to have good skin and look younger, you need to be picky for your diet, especially nutritious food like the colorful fruits and vegetables which will help nourish your skin.
4. Alcoholic and smoking

– Drinking alcohol beverage regularly causes dry skin and wrinkles. Smoking lots of cigarettes deteriorates skin's elasticity, causing dryness and wrinkles.
5. Incorrect skin care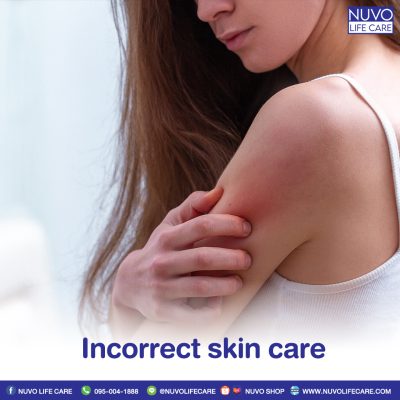 – Too much face scrub and wash can cause wrinkles, dark skin, dry skin, rough skin, and large pores.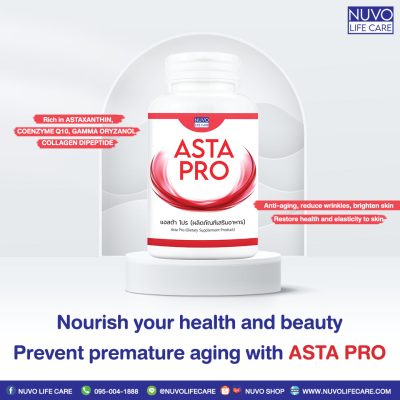 If you don't want to look older for your age, you should stop these habits and turn to nourish your skin with the right cream, including nourishing from the inside with Asta Pro, a supplement for health and aesthetics. 
It is rich in Astaxanthin from red algae that contains highly effective antioxidants and other 10 natural extracts.
Coenzyme Q10 helps with wrinkles, anti-aging, skin brightness, sperm count, and egg quality.

Gamma Oryzanol in rice bran oil reduces blood pressure, nourishes nerves and the brain, and boosts the immune system.
Collagen Dipeptide restores moisture and skin elasticity.
Vitamin especially invented for health and aesthetic nourishment. Nourish yourself from the inside out for bright and young skin today. Only 2,990 THB. Order now!
nourishing food before pregnancy | nourish beautiful eggs | nourishing natural pregnant eggs | harming the skin | harming the skin | harming the skin